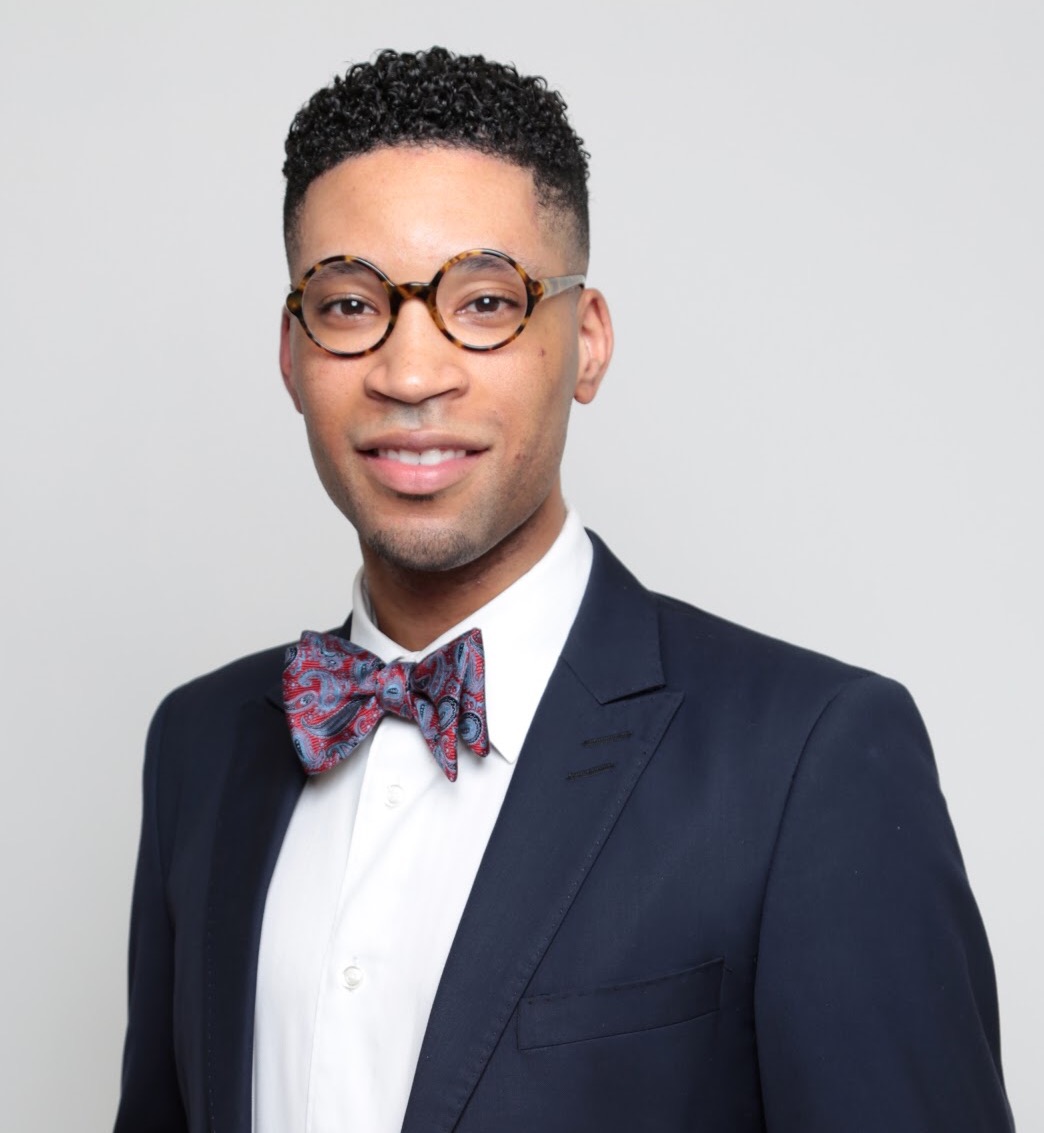 Rev. E. Taylor Doctor
Reverend E. Taylor Doctor was born on February 15, 1989. He is a same-gender loving ordained clergyman, writer, and a public health policy and administration professional.
Rev. E. Taylor Doctor is a native of Charleston, South Carolina, born to Rev. Jerome Bennett, a retired pastor, state employee and adjunct professor, and Carla Pompey-Bennett, a senior consultant and owner of Carjer Strategic Solutions of Virginia. Rev. Doctor has five siblings, Arthur E. Doctor, Jr., Joelle Doctor-Nixon, Jerry M. Bennett, Kimberly S. Douvarjo, and Raymond M. Bruce.
Rev. Doctor attended elementary and middle school at the Buist Academy for Advanced Studies in Charleston, and, after relocating to Virginia, he graduated from Appomattox Regional Governor's School for the Arts and Technology in Petersburg, Virginia. Rev. Doctor went on to attend Virginia Commonwealth University (VCU), earning a Bachelor of Arts degree in religious studies with a minor in Spanish. While at VCU, he participated in chorus and theater, and became a member of Nu Phi Zeta Fraternity, Inc. (currently serving as the High Chief Magistrate), and the National Spanish Honor Society. Rev. Doctor furthered his studies at the Interdenominational Theological Center (ITC) in Atlanta, earning a Master of Divinity.
Rev. Doctor told the Ubuntu Biography Project that he was aware of being gay since his early childhood. Raised in a southern Christian family comprised of members who were both LGBTQ-affirming Presbyterian and more conservative, not-as-affirming Pentecostal, he was fortunate to be widely accepted despite the disparities in his family's faith. "My official 'coming out' experience was one void of many negative encounters…When I first told my parents, they were nothing but supportive. That support extended to my siblings and close friends," said Rev. Doctor.
That is not to say his process was not without issues. "I lost cherished friends, colleagues and even connection with some family members," Rev. Doctor adds. "As a person, I spent much time blaming myself, but over time grew to understand that I could not be guilty for the lack of knowledge others had. Interestingly enough, many of those persons have come back to apologize. Now we aren't having tea and crumpets, but I did accept most of the apologies."
In December 2017, Rev. Doctor became a capacity building manager at Washington, DC-based HealthHIV, an organization that advances effective prevention, care and support for people living with, or at risk for, HIV/AIDS by providing education, technical assistance, and health services research to organizations, communities and professionals.
In addition to being named an emerging LGBT leader by the Obama White House (2015) and the National Black Justice Coalition (2014), Rev. Doctor serves as a board member of Us Giving Richmond Connection, and previously sat on the board of directors for Diversity Richmond.
He is the author of "The Church: Missional or Missing," "Selma, Lord Selma," and "Demythologizing HIV/AIDS as the Gay Man's Disease." Rev. E. Taylor Doctor has been published in the journal "Unbound: An Interactive Journal of Christian Social Justice" of the Presbyterian Church U.S.A., and contributed to "At The Table: Words of Faith, Affirmation and Inspiration for LGBT Believers of Color."
"The intersectionality of being Black and SGL/LGBTQ for me creates a unique sense of pride that is foundational for its importance in my life," Rev. Doctor told the Ubuntu Biography Project. "My life's work, ministry, and philanthropy is dedicated to the advancement of the Black SGL/LGBTQ community because these communities have experienced so many years of marginalization. I think it is very important to posit that these communities possess a resilience that is incomparable to any other community. It is a resilience that is ongoing because of the way in which systems change in our society. I also find these communities important because of the many sacrifices we have made to have a place at tables when we were not always welcomed. It is important that we recognize that these communities contribute in major ways to our world."
Rev. Doctor resides in Fort Washington, Maryland, where he enjoys cooking, traveling, singing, bowling, movies, and spending time with family and friends. When asked if there was anyone special in his life, Rev. Doctor replied, "I am love." Part of that love, he says, is living his truth as an LGBTQ man of color—and deciding who he wants to be.
"This is a continual challenge as I continue to grow and develop," stated Rev. Doctor. "There have been periods in my life where flamboyance has been appropriate while other times a more reserved presentation proved beneficial. In this space and season of my life and matriculation, I have decided to be all of it."
We thank Rev. E. Taylor Doctor for his spiritual guidance, his faithful advocacy, and support of our community.