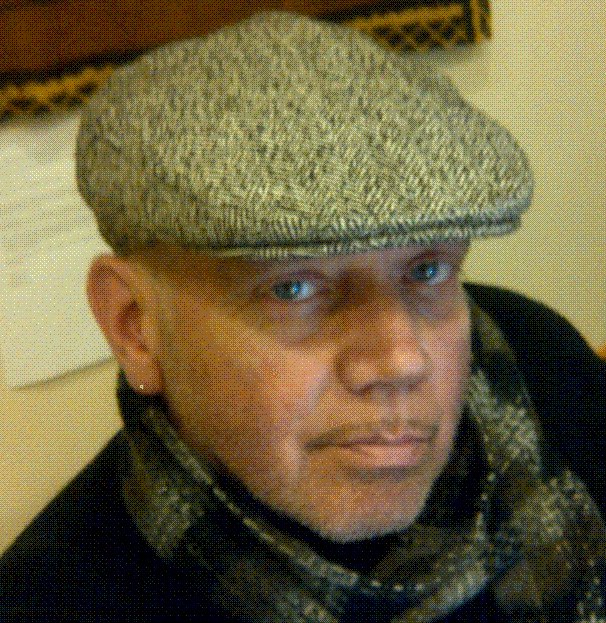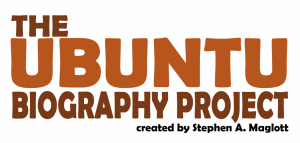 STEPHEN A. MAGLOTT'S LEGACY
The Stephen A. Maglott Ubuntu Biography Project has been described as Stephen's "soul work" by longtime friend Terri Noonan. The project, Stephen once said, 
…was born out of a desire to tell the largely untold stories of LGBTQ men and women of African descent, and to celebrate their remarkable contributions to our world. These are created in the hope that they will serve to educate and empower the whole community, while they give same-gender loving / Trans men and women of African descent ample reason to find pride in who they are, and to find strength in the dynamic and loving community they are connected with. 
Ubuntu is a Nguni Bantu term of Central and South Africa that is literally translated as "human-ness." A more common interpretation of its meaning translates as "I am, because we are." It is an empowering affirmation of humanity's interconnectedness and of our collective responsibility to cherish one another. It links each of us to our desire to live and love freely, our shared interest in our creative and spiritual connections, and in humanity's common lineage to African ancestry. 
These biographies of remarkable men and women illuminate the story of our humanity through shared experiences, familiar hopes, our abundant love, our unique passions, our resilience in the face of challenges, and a common desire for community.
When Stephen passed away in August 2016, he left a huge void in the lives of those who knew and loved him, and uncertainty about the fate of his beloved Ubuntu Biography Project. Each and every day, dedicated fans of the Project's social media sites would enjoy biographies of LGBTQ notables of color born on that day. Every life story was lovingly researched and written by Stephen, and he formed lasting relationships with many of the people he featured.
As his health and eyesight began to deteriorate in the months leading up to his death, Stephen reached out to community members he trusted and asked them to help carry on the Project. Among those he approached was Aundaray Guess, who connected in late 2016 to mutual friend and longtime Ubuntu fan, Mark Zustovich. Waddie ("The G-Listed") Grant has also been instrumental in maintaining the project, particularly with the creation of the graphics and logos seen on the Ubuntu website and social media channels.
More than 8,000 of Stephen's computer files containing hundreds of biographies, photos, contact information and more, have been accessed, reviewed and recreated. Legacy Ubuntu Biography Project posts are to be kept as Stephen wrote them, with updates and additional profiles being added as necessary. Above all else, it was an easy decision to add Stephen's name to the Project in his memory. The National Black Justice Coalition (NBJC) is deeply honored to be the caretakers of Stephen's legacy. Any comments and/or suggestions for additions to the Project can be directed to NBJC here.