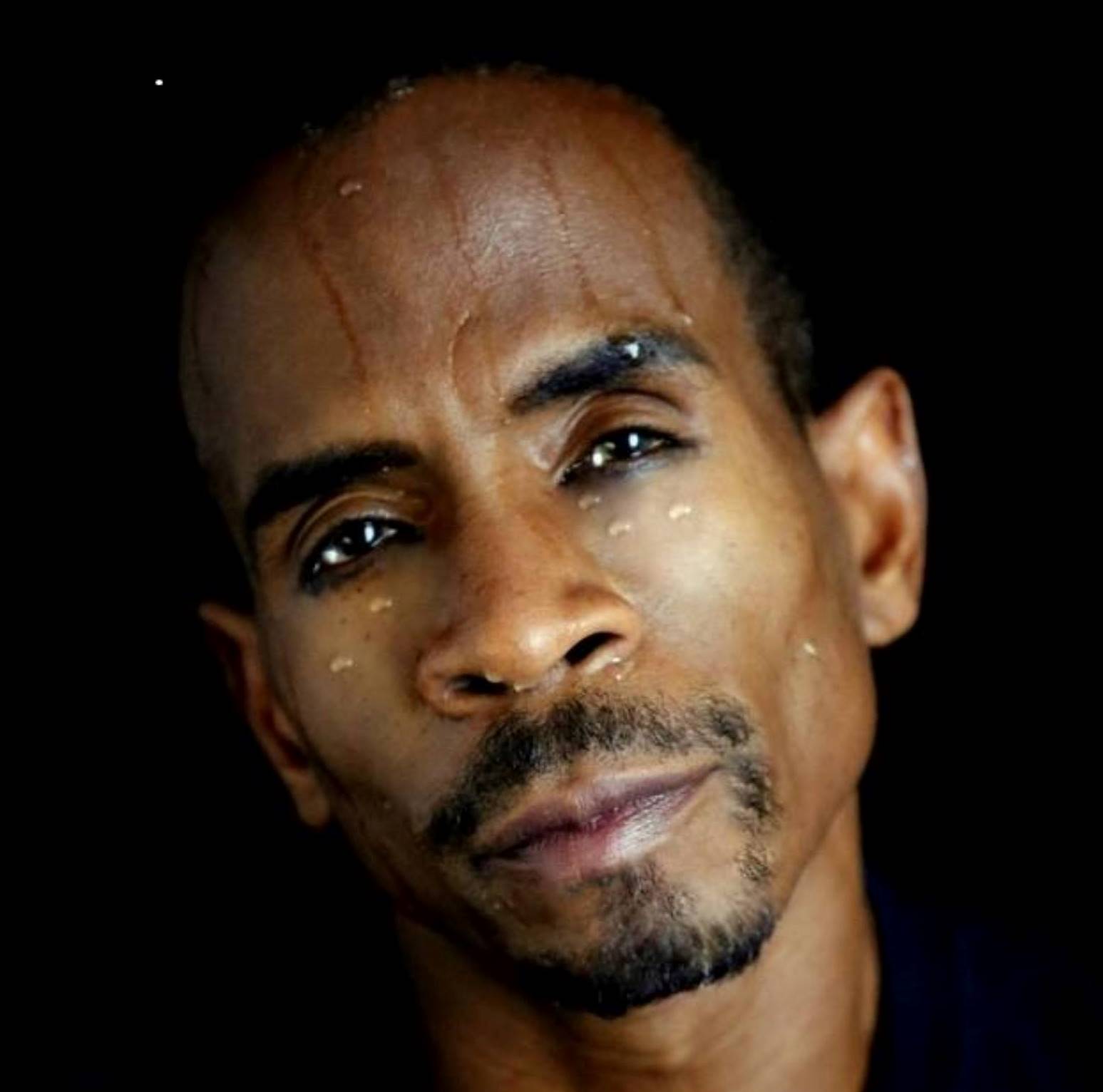 G. Winston James
G. Winston James was born on December 11, 1967. He is a widely published Jamaican-born poet, author, essayist, editor, and publisher.
Born in Kingston, Jamaica as the last of five children, James's father was a carpenter by trade, and his mother a domestic. James attended Paterson Catholic Regional High School in New Jersey, where he graduated in 1985. Following high school, James enrolled at Columbia College of Columbia University, and earned his bachelor's degree in Latin American/Iberian studies. He went on to receive a Master of Fine Arts in fiction from Brooklyn College, and a Master of Business Administration from the honors program at the Zicklin School of Business at Baruch College.
James is a former fellow of the Millay Colony for the Arts, and the author of the poetry collection, "The Damaged Good: Poems Around Love," and the Lambda Literary Award finalist collection, "Lyric: Poems Along a Broken Road." In 2010, his short fiction collection, "Shaming the Devil: Collected Short Stories," was selected as a finalist for the 22nd Annual Lambda Literary Awards, as well as the Ferro-Grumley Literary Awards.
Most recently, his essays have been included in the collections, "For Colored Boys Who Have Considered Suicide When the Rainbow is Still Not Enough," "Love, Christopher Street: Reflections of Gay New York," and as the introduction to award-winning photographer Thomas Roma's monograph, "In the Vale of Cashmere."
James has worked professionally in a variety of fields, including in international relief with CARE, Inc.; in corporate law as a legal assistant with firms such as Arnold & Porter and Simpson, Thacher & Bartlett; in finance with the former Bear, Stearns & Co.; in development with the Lesbian & Gay Community Services Center of New York; in diagnostics and cancer research with IMPATH Predictive Oncology; in transnational community organizing with the Fluid Bodies Project of the New York State Black Gay Network; and currently in international business with M.R. Forest Technologies as the company's vice president.
Aside from his professional life, G. Winston James has been affiliated with such community groups as Gay Men of African Descent, and the Other Countries writers' collective, for which he served as executive director, grant writer and co-editor of the group's third anthology, "Voices Rising: Celebrating 20 Years of Black Lesbian, Gay, Bisexual and Transgender Writing." He served as co-chair (in 1999 and 2000) and one of the founders of New York City's Black Gay Pride celebration, and was an integral part of the Arts and Cultural Programming Committee of the Audre Lorde Project Center for Lesbian, Gay, Bisexual, Two-Spirit & Transgender People of Color Communities.
James co-organized the 1999 OutWrite, an LGBTQ literary conference, was a steering committee member of The Publishing Triangle: Lesbians and Gay Men in Publishing organization, and is one of the founding members of the Fire & Ink, the Black LGBTQ literary festival and organization. Currently living in South Florida, James was also an organizing committee member with BrothasSpeak-Ft. Lauderdale, a Black gay social group.
As a child, James often felt isolated and alone, as his interests in nature, science, spirituality, the occult—and other boys—were at odds with most young people around him. It is this solitude and the difficulty he felt with communicating verbally—particularly when upset—that he credits with engendering his initial desire to write.
For a time, Black and LGBTQ organizing meant everything to James, as it is these communities to which he came to belong, and that gave him a home and a sense of purpose in New York City as a young, gay, creative man navigating a world that was increasingly shadowed, and, in ways, defined by the specter of HIV. As an adult, however, James discovered that the sense of solitude that he experienced (and that saddened him at times) as a child is an intrinsic and important part of his nature that he has learned to embrace and affirm. As such, James is currently less involved in community organizing and activism as he is in the equally important work of self-discovery, and the development and defense of individual identity.
G. Winston James was most influenced by the community leaders, artists, and individuals he encountered throughout his life (most of whom remain unsung heroes), including GMAD founder Elbert Gates, authors and Other Countries members B. Michael Hunter and Yves Lubin (aka Assotto Saint), choreographer Ronald K. Brown, author Sapphire, acquaintance Ed Shepherd (who probably has no idea how much of an impact he had on James's outlook on life), and the man (whose name James has forgotten) who promised to eventually make James orgasm without having to touch himself. These individuals entered James's life during his formative years, and showed him what it meant to be passionate about one's purpose, one's voice, one's person, and one's sexual preferences and erotic identity.
James recognizes the poetry of Emily Dickinson and Langston Hughes, and Zora Neale Hurston's "Their Eyes Were Watching God" as works that early on inspired his own creations. Additionally, the novels "The Stranger" by Albert Camus, "The Immoralist" by Andre Gide, and "Our Lady of the Flowers" by Jean Genet have all impacted his life philosophy and writing.
G. Winston James and his husband make their home in Fort Lauderdale, Florida. As a child, James dreamed of becoming a veterinarian, so he spends much of his free time as an adult rescuing and caring for animals, and is surrounded by cats and more trees and plants in his home and yard than one can easily count.
James describes himself as a "sex positive" person—he embraces and defends his right to have sex with whomever, whenever, however, and why ever he chooses, regardless of the judgments of others. It is after accepting the facts of his own desires (and shedding fear of others' opinions) that he believes he has been able to elevate his own honesty, and create and attract lasting happiness in his life. Today, James's cause is honesty (around which he believes all justice revolves), and his passion is living.
We thank G. Winston James for his transformative writing, his exemplary advocacy for Black SGL/gay men, and for his many contributions to our community.