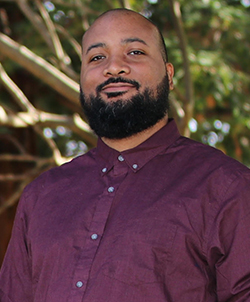 Terry Taplin
Terry Taplin is a poet, slam champion, community organizer, and social democrat born and raised in Southwest Berkeley. Before being elected to represent District 2 on the City Council, Taplin served as Vice-Chair of Berkeley's Transportation Commission and a California Assembly District 15 associate member of the Alameda County Democratic Party Central Committee. Taplin previously served the City of Berkeley on the Grants Committee of the Children, Youth, and Recreation Commission and the Grants Committee of the Civic Arts Commission.
As an openly gay, working-class Black man raised in West Berkeley by a single mother, Terry is no stranger to stigma and prejudice. Fortunately, Terry has been able to grow up in a city that champions justice and social change. Terry has always had influential teachers and mentors, especially women of color, women, and religious minorities, all of whom instilled him with courage and dedication to advocacy and civic engagement.
For these reasons, Terry is immensely proud to be an alumnus of Berkeley Public Schools, Berkeley City College, and Saint Mary's College of California. His great-grandfather was a Texan farmer who fled racial violence in the South, his grandfather was a Navy vet, and his grandmother is a retired nurse. His father is a retired accountant who served BUSD and the City of Richmond. His mother is a retired in-home elder care provider. His husband is a psychiatric nurse, and his sister is an IHSS care provider. Social justice and compassionate service have always been core beliefs of Taplin.