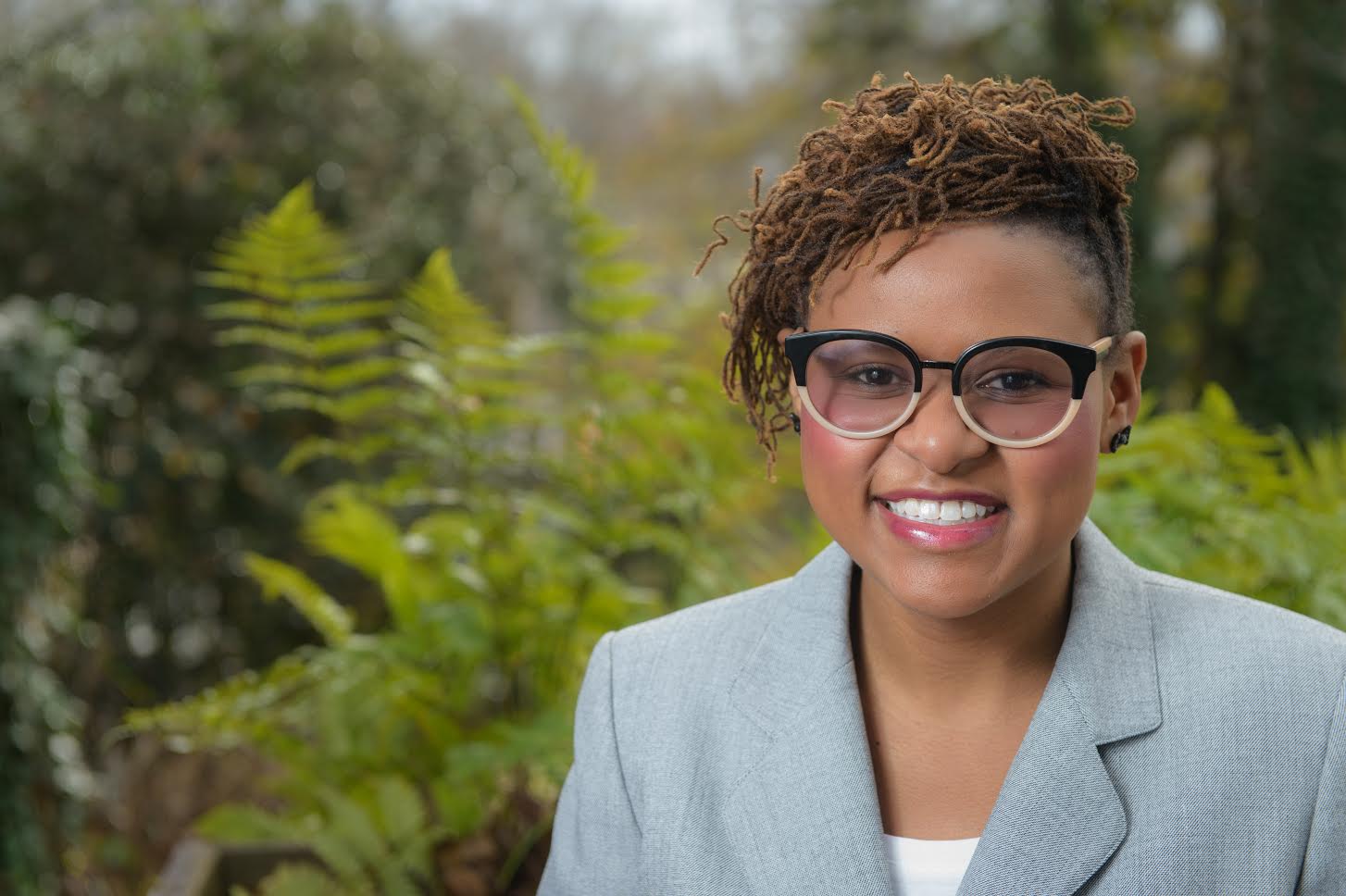 Park Cannon
Park Cannon was born on June 6, 1991. When she was elected as the youngest member of the Georgia House of Representatives in 2016, she was one of just four openly LGBTQ Black lawmakers in state legislatures nationwide.
Park Cannon was born in Albany, Georgia, where was raised on a military base by her father, a Vietnam War veteran, and her mother, a pharmaceutical rep. Following her parents' divorce, Cannon moved with her mother to Brooklyn, New York, where she attended Poly Prep. Cannon was captain of the dance and step teams, ran track and cross-country, and became fluent in Spanish and Portuguese. Cannon was deeply inspired by the election of President Barack Obama, creating an original modern dance piece, "Yes, We Can!" and performing it for the school.
Following graduation from high school, Cannon initially enrolled at Chapman University in Orange, California, but says she faced racism there. "The most memorable event took place during my first year at Chapman where I heard two people loudly pounding on my dorm door. When I opened it they had written 'Nigger' all over it," Cannon said. "I went outside and confronted the two people I had been able to identify; I filed a report with the university and the Black student union. These individuals' actions, coupled with the community's inaction, sent me aback. After the conduct violation, I moved back home to Georgia."
After a year off from school working at a mall, Cannon transferred to the University of North Carolina at Chapel Hill, where she graduated with a degree in linguistics and minored in women's and gender studies. Cannon spent her summers off in Ecuador, Mexico, Portugal, and in the Old Fourth Ward in her hometown of Albany, Georgia. Cannon was immediately offered a job with The Feminist Women's Health Center in Atlanta, and began work in Black women's health promotion and wellness, and lobbying as a health advocate. She also volunteered with Planned Parenthood and NARAL.
In November 2015, Cannon received a call from Georgia State Rep. Simone Bill, who informed Cannon she was contemplating resigning to take a position with Lambda Legal. Bill and Cannon had forged a friendship after meeting through Cannon's work teaching Black woman how to lobby. Bill asked Cannon if she had ever considered running for office.
"I knew there were others who would run for her seat who would not lead with as much conviction as she would, and I had to throw my hat into the ring," Cannon recalled for "Colorlines." "I began to cry tears of joy and was immediately ready to start running for office for the January 19th special election." Cannon was victorious, beating two African American men while promising to fight ageism, sexism, and homophobia. At the 2016 Democratic National Convention in Philadelphia, Representative Cannon declared, "We need to trust Black women!"
Cannon serves on the Executive Committee of the Georgia Legislative Black Caucus—the nation's largest state Black caucus—as its chair of the Civil and Human Rights Committee, and co-chair of communications. She serves on the Insurance and Small Business Development House committees, the City of Atlanta Delegation, the Fulton County Delegation, Bi-partisan Future Caucus, and as secretary of the Women's Caucus.
Because Cannon is running unopposed after Bell's seat officially expires, she will serve through at least 2018.
Cannon lives with Nellie, her adopted black Whippet, in the Old Fourth Ward, Albany condo purchased by her grandparents many years ago.
We thank Park Cannon for her public service, and for her support of our community.