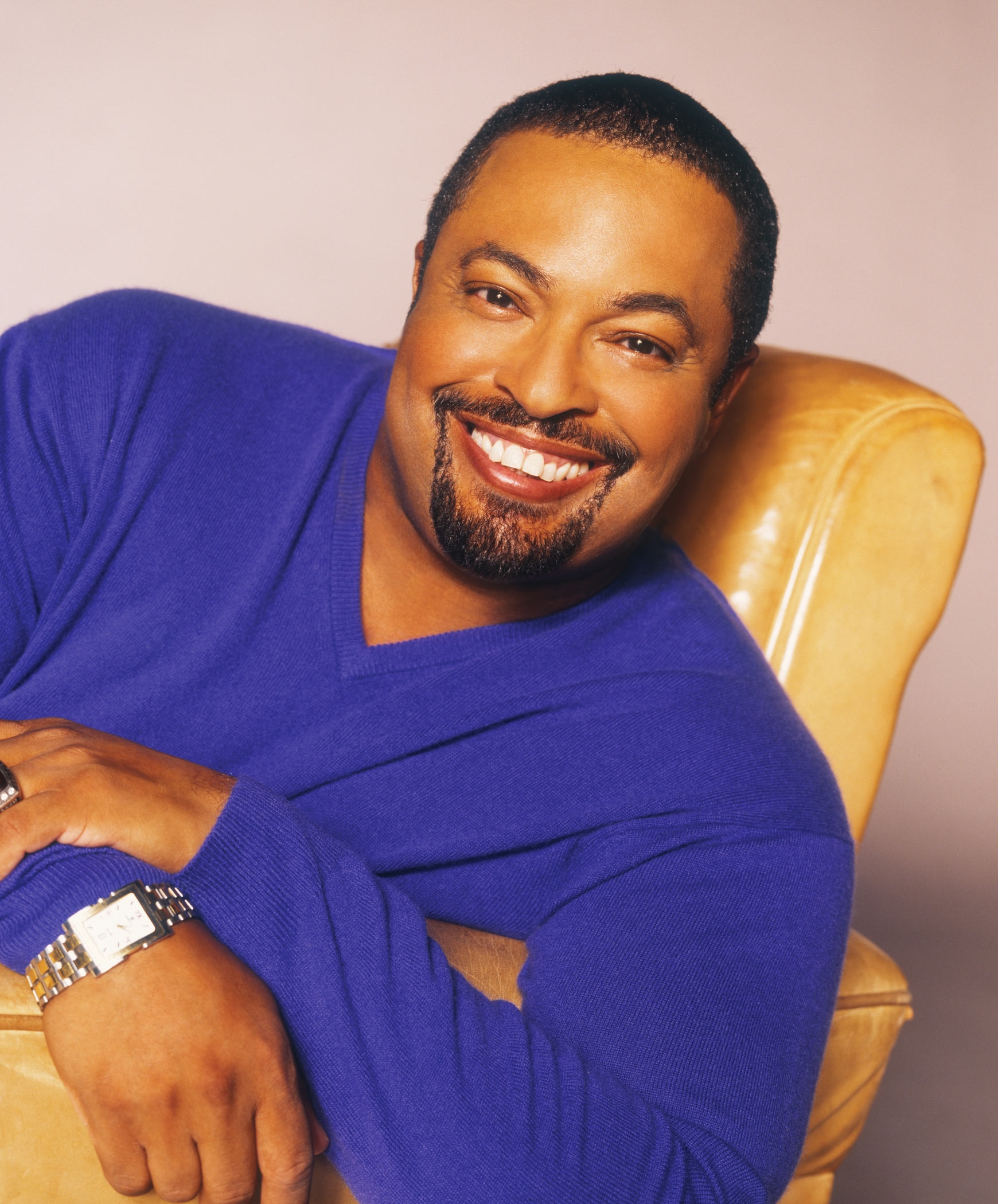 E. Lynn Harris
E. Lynn Harris was born on June 20, 1955 (to July 23, 2009). He was a celebrated pioneer of gay black fiction and a literary entrepreneur who rose from self-publishing to best-selling status.
Everette Lynn Harris was born in Flint, Michigan, to Etta Mae Williams and James Jeter, who were unmarried. When Harris was three, he moved with his mother to Little Rock, Arkansas, where she worked as a housekeeper. She soon married Ben Odis Harris, who helped raise E. Lynn Harris until he was thirteen, at which time the couple divorced. At fifteen, Harris learned about his biological father and visited him several times while staying with relatives in Michigan. His biological father died in an automobile accident the next spring.
In his youth, Harris frequented the public library in Little Rock and fell in love with the writings of James Baldwin and Maya Angelou. He graduated from Hall High School in Little Rock in 1973, and attended the University of Arkansas in Fayetteville in the mid-1970s. He was the school's first black male cheerleader and its first black yearbook editor, and he served as president of his fraternity, Alpha Phi Alpha. He graduated with honors in 1977, earning his Bachelor of Arts degree in journalism.
An improbable and inspirational success story, Harris worked for a decade as an IBM executive, selling computers for IBM and other companies while living in Dallas, Texas; New York City, Washington DC; and Atlanta, Georgia. For years, he kept his sexual orientation hidden, and this led to depression and heavy drinking. When living in Washington DC in August 1990, he attempted suicide by ingesting a mixture of champagne, vodka, and sleeping pills. He soon addressed his problem with alcohol and managed his depression with medication and therapy. He bought a computer and started writing his first book, which proved therapeutic. He sold his first novel "Invisible Life" from his car as he visited salons and beauty parlors around Atlanta.
"Invisible Life" caught the eye of a Doubleday sales representative, who bought a copy and sent it to the publishing house. Eventually, Harris made a presentation to company officials, who signed him to a three-book deal. Anchor Books, an imprint of Doubleday, published the book in trade paperback in 1994. He had unprecedented success for an openly gay black author and his strength as a romance writer led some to call him the "male Terry McMillan."
Among the other novels released by E. Lynn Harris are "Just As I Am" in 1994, "This Too Shall Pass" in 1996, "If This World Were Mine" in 1997, "Abide with Me" in 1999, "Not a Day Goes By" in 2000, "Any Way the Wind Blows" in 2001, "A Love of My Own" in 2002, "I Say a Little Prayer" in 2006. The last book Harris published, "Basketball Jones," focused on a hidden relationship between a successful business professional in New Orleans and an NBA star. His books tell ultimately optimistic stories that explore friendship, careers, romance, sexuality, and race. He wrote with an ear for black dialect, with descriptions, slang terms, and dialogue. "Just As I Am," "Any Way the Wind Blows," and "A Love of My Own" all won Novel of the Year designations by the Blackboard African American Bestsellers Inc. In 1997, "If This World Were Mine" won the James Baldwin Award for Literary Excellence. His memoir, "What Becomes of the Brokenhearted," which he wrote over a period of seven years, was released in 2003.
E. Lynn Harris edited the anthology "Freedom in This Village: Twenty-Five Years of Black Gay Men's Writing, 1979 to the Present," in 2005, and previously co-edited "Gumbo: A Celebration of African American Writing" with Marita Golden, to benefit the Hurston/Wright Foundation of African-American fiction. Harris's novel "I Say a Little Prayer" was released in May of 2006. Written during his time teaching at University of Arkansas and time spent at his Houston, Texas, home, it debuted at number three on The New York Times Book Review's bestseller list. He subsequently published "Just Too Good to Be True" in 2008, and "Basketball Jones" (2009).
In 1999, E. Lynn Harris's alma mater, University of Arkansas, honored him with a Citation of Distinguished Alumni for outstanding professional achievement. In 2000, he was inducted into the Arkansas Black Hall of Fame. Other honors include the Sprague Todes Literary Award, the Harvey Milk Honorary Diploma, and the Silas Hunt Legacy Award for Outstanding Achievement from UA.
Harris returned to University of Arkansas in the fall of 2003 to teach literature and writing in the Department of English, and served as cheer coach for the Arkansas Razorbacks cheerleading squad. For his class on contemporary black authors, he brought in authors as guest speakers. He also taught a class focused on black female writers. He lived in Fayetteville while teaching at University of Arkansas but also had homes in Houston and Atlanta.
E. Lynn Harris published 11 novels, 10 of which were on The New York Times bestseller list. There are over 4 million copies of his books in print, according to his publisher, Doubleday.
A musical based on "Not a Day Goes By" toured nationally in 2004. As a lecturer, Harris spoke at colleges across the country. He wrote articles for "Sports Illustrated," "Essence," "The Washington Post Sunday Magazine," "The New York Times Book Review," "The Atlanta Journal-Constitution," and "The Advocate."
While on a business trip to Los Angeles, E. Lynn Harris fell ill on a train according to his publicist, but he was seen by a doctor, and everything seemed fine. He was found unconscious at the Peninsula Hotel in Beverly Hills, California, later that evening, and was pronounced dead on July 24, 2009, at Cedars-Sinai Medical Center in Los Angeles. An autopsy determined that the cause of death was heart disease.
We remember E. Lynn Harris in appreciation for his extraordinary ability to tell compelling stories, for his advocacy for Black SWGL/LGBT men and women, and for his many contributions to our community.