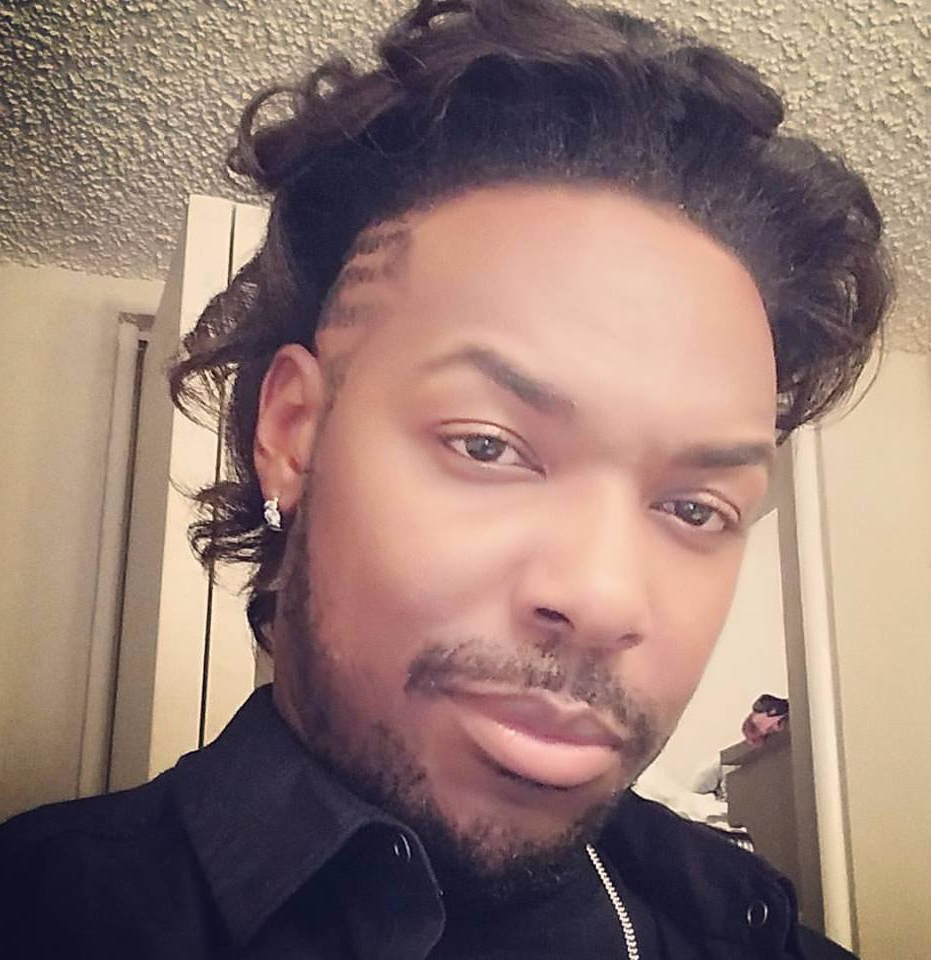 Otis D. Harris, Jr.
Otis D. Harris Jr. was born on June 20, 1987. He is an actor, model, entertainer, and a respected HIV/AIDS educator and activist.
Otis D. Harris Jr. was born in Dallas, Texas, the son of Otis D. Harris Sr., who is also an entertainer, and his mother, LaTongia Anderson, an accomplished homemaker. Otis is the eldest of 10 siblings, and attended Woodrow Wilson High School, where he graduated in 2006. While in school, Otis was a part of a marching band, and a nominee for homecoming king and prom king; he was known as "Mr. Sweetheart." Following high school, he enrolled at Kim Dawson's Actor's Conservatory, where he was able to learn the craft of acting and enhance his ability to becoming a strong and skillful actor.
Otis says, "As a boy, I always knew I was different, especially when the first person I had a crush on was a boy in my first grade class. He was my best friend and I remember that my day was very boring and incomplete when he did not show up to school. As time went on and I got older, I started finding the opposite sex attractive. That time frame ranged from fourth grade all the way to the sixth grade, where the attraction for the same sex started again. I began to question why I was attracted to boys; I thought something was very wrong with me. At this time, my fellow classmates teased me because I was not 'masculine' enough. I entered junior high school with the 'problem' of being attracted to the same sex."
After being friends for a few years, his first boyfriend, and his first kiss, came about when he was in the eighth grade. Otis' first relationship began when they exchanged letters. He says his friend "was very flirtatious in the letters and also shared with me about the dreams he had about me. When it was time for high school, we parted ways. We both went to different high schools." Despite attempts to make it work, Otis says, "it didn't last."
Otis was trying hard to keep his truth a secret from his mother. By the time he was 16 years old, Otis told his parents about his attraction to the same sex. His parents dismissed it as a phase, and helped convince Otis that his feelings would go away; to help, he started to date the opposite sex. He had been taught that being gay was a sin and he would go to a place called hell. He grew tired of lying to himself and decided to follow his heart. He says he lost his virginity at the age of 19, and by the time he was 21, he was living in his own apartment, with a steady job, a car and another boyfriend.
Otis decided to tell his parents again that he was same-gender loving. He was prepared for rejection, but both of his parents stated that they had known since he was a little boy, and were waiting for him to embrace who he was. His parents told him they still loved him, his father telling him, "I rather accept you and have you in my life than to not accept you and know I will never see you again."
Diagnosed with HIV in February of 2010, he says, "I wanted to be the last person on earth to be diagnosed with HIV/AIDS. I wanted to be a voice on educating others to protect themselves. I wasn't educated about the virus and believe that if we know better, we would do better. If I can touch only one person, then I've done my job." Otis, who works for Project Impact, says, "What I like most is being able to test individuals for HIV as well as helping people stay safe. Also, I like to talk about sex in a way that empowers others and gives them the tools they need to protect themselves and those they love."
Otis says that we should love and be proud of our love. He says he now realizes that the Black, SGL/LGBT community is among the most loving, gifted and powerful in the world, and adds, "There is no space for judging other individuals just because they are different. Live, laugh, and most of all, love."
Otis D. Harris Jr. lives in Dallas, Texas, where he enjoys going to movies, traveling, and just enjoying a vibrant life. He also enjoys making people feel loved and bringing happiness to others, including friends and his family, whom he says are very special to him. Otis plans to move to California at the end of this summer to pursue his passion for the arts.