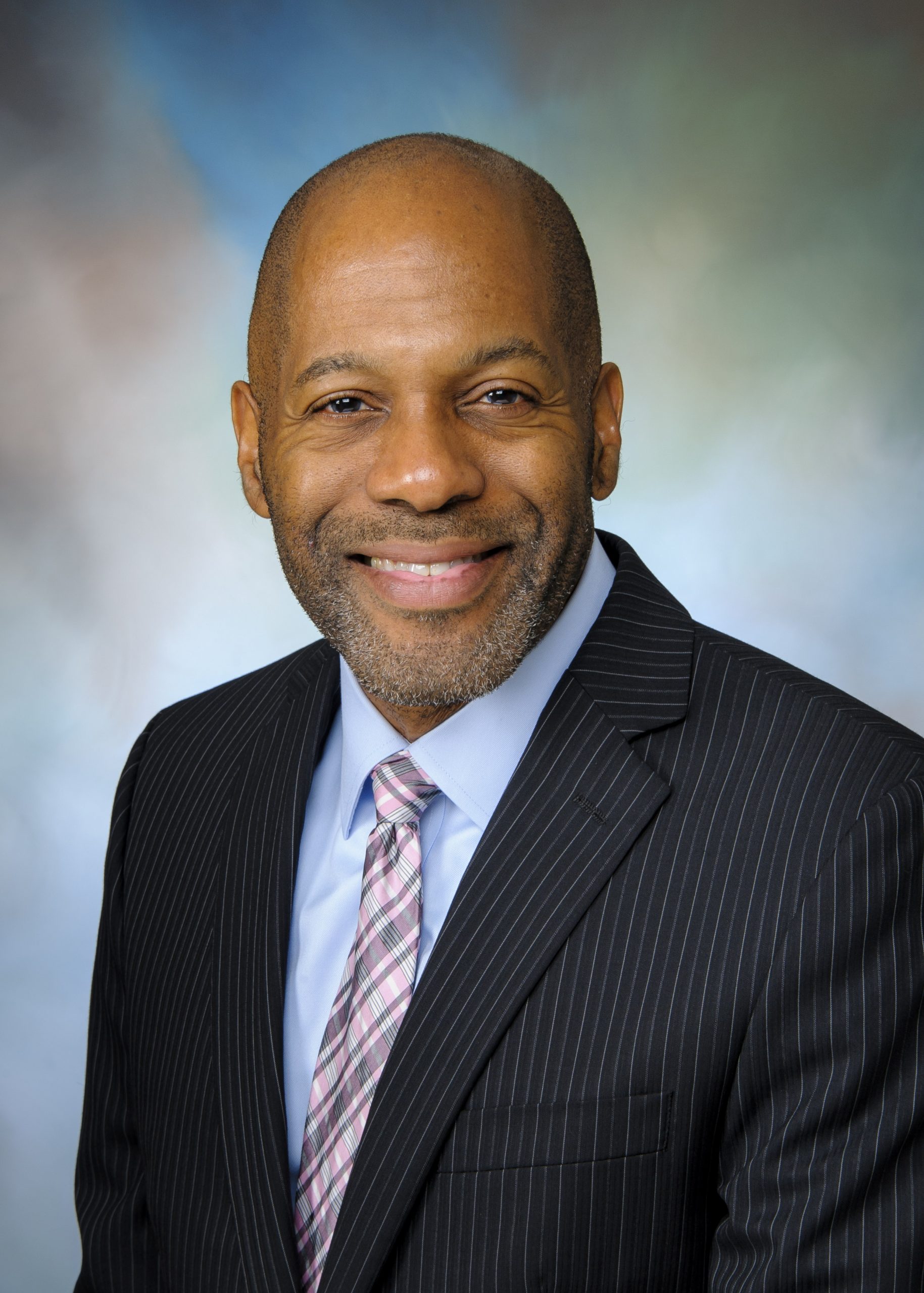 Dr. Ian C. Barrett
Dr. Ian C. Barrett was born on June 20, 1964. On Facebook and Twitter, he identifies himself as a Human Resource talent scout, husband, LGBTQ Black political activist, fraternity brother, and Jamaican American. He is one of the leading Human Resources professionals working in academic healthcare in the United States and a strong advocate for social justice and community service.
He was born in Mandeville, Jamaica, to Aston C. Barrett, a land surveyor, and Thelma Faye Barrett, a social worker. He grew up with an older sister Debra and a younger sister Nicola, and attended Miami Norland Senior High School. While at Miami Norland, he was co-editor of the "Thor" newspaper.
After high school, he enrolled at the University of Georgia, where he obtained his Bachelor of Business Administration degree in 1985. At the University, he became a member of Alpha Phi Omega Service Fraternity.
He earned his Master of Business Administration degree at the University of North Carolina at Chapel Hill in 1987 on scholarship from the Consortium for Graduate Study in Management.  While there, he was co-founder of the Alliance of Minority Business Students, which celebrated 30 years of existence in 2016.
He returned to the University of Georgia in 2000 to earn his Doctor of Education degree. During his doctoral studies, he was a facilitator for the Black Adult Education Graduate Students group.
Dr. Barrett says that growing up gay in Jamaica was rough. Based on the culture, he knew that same sex attraction was wrong. He jumped at the chance to come to the United States, and arrived six months ahead of his family. He's been gone from Jamaica for 40 years, and says that life for LGBTQ people in Jamaica remains hard. The island is one of the most challenging places to be gay in the world. Not only can a person be imprisoned and convicted of a crime, some police officers support and participate in violence against LGBTQ people, and politicians, judges and religious leaders turn a blind eye to the lack of basic human rights.
Living in the US has provided Dr. Barrett with the opportunity to live openly as a Black gay man. With this freedom, he has given back by volunteering for the Human Rights Campaign, which is the largest LGBTQ civil rights organization in the country. For the last 10 years, he's knocked on doors, made phone calls, worked with donors and lobbied legislators in Washington, DC and Austin, TX. Currently, he is a member of the HRC national board of directors and the Houston steering committee.
For work, Dr. Ian C. Barrett has been a human resources professional for more than 20 years. He currently serves as Associate Vice President of Human Resources at the University of Texas Medical Branch. In that role, he leads programs to recruit, hire, train and retain diverse people, and to foster an inclusive environment. Dr. Barrett enjoys his career in human resources, and is proud of the work to align the people resources of an organization to its business priorities. Human Resources professionals focus on record keeping, compliance, being partners with employees and managers, and developing strategy. To be successful in this field, it takes both well-developed interpersonal and analytical skills.
Prior to UTMB, he was Associate Vice Chancellor of Human Resources for the University of Massachusetts Medical School, Associate Vice President of Human Resources for Cincinnati Children's Hospital Medical Center, and Director of Employment and Employee Relations for the Cobb County Georgia School District. He has served in other roles with BellSouth and Cingular Wireless, Emory Healthcare, Prudential, and Burns International Security Services.
Dr. Ian C. Barrett was a founding member of the Atlanta Human Resources Association, and a former member of several human resources professional associations. He is a graduate of the Greater Cincinnati Urban League African American Leadership Development Program, and Leadership Galveston. He is a lifetime member of the NAACP and a member of Alpha Phi Alpha Fraternity, Inc.
Dr. Ian C. Barrett and his husband Bryant have been together for 18 years. They met online via blackvoices.com when they both lived in Atlanta. Bryant is from Georgia, and between the two of them, they earned five degrees at the University of Georgia. Since uniting, they have lived in Cincinnati and Boston prior to moving to Houston. In September 2010, they got married in Massachusetts in the presence of family and friends. They enjoy Houston's rich diversity, recreation activities, and membership at St. John's Downtown United Methodist Church.
We thank Dr. Ian C. Barrett for his considerable service to our community.