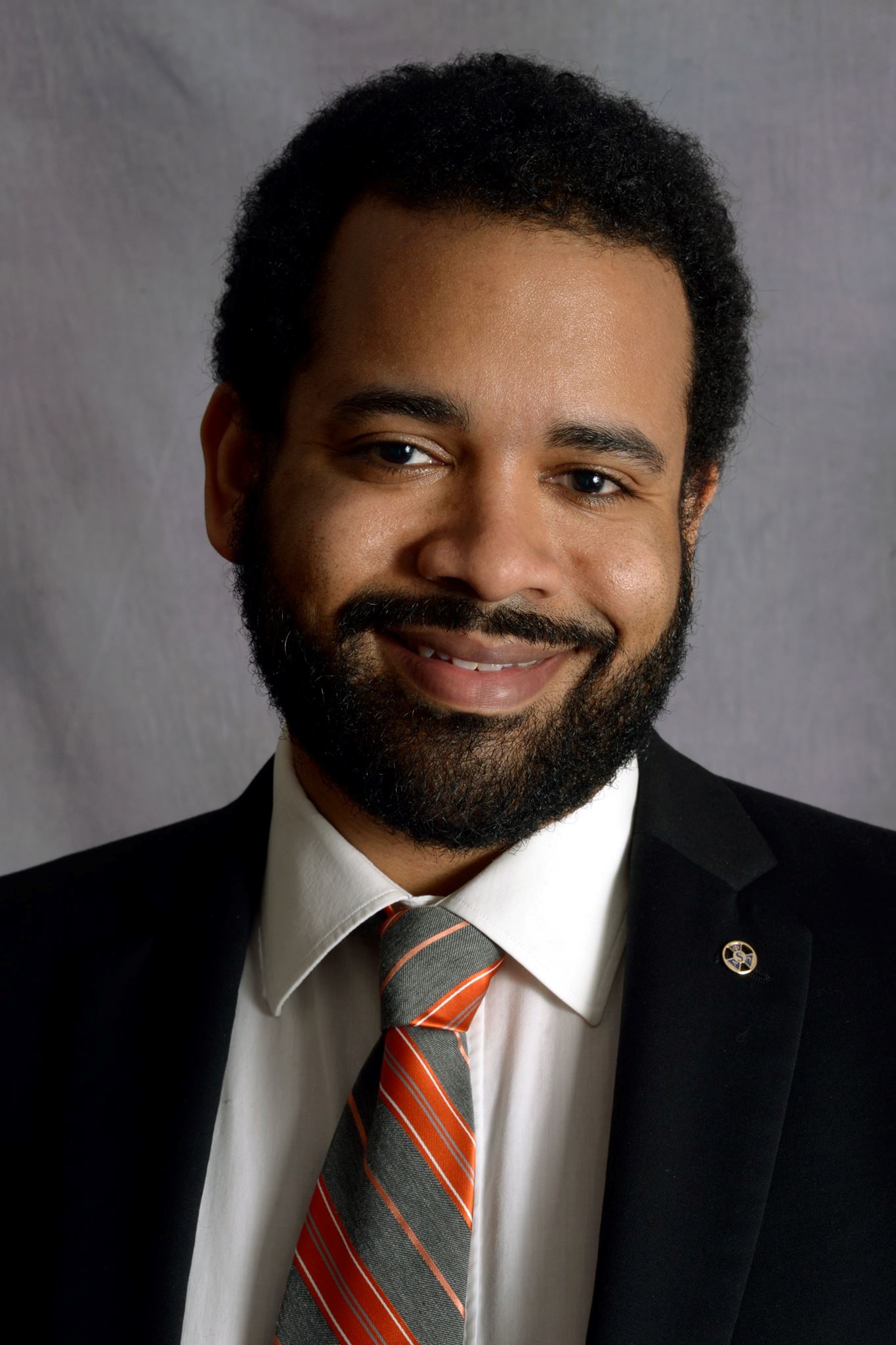 Rashid Darden
Rashid Darden was born on June 25, 1979. He is a novelist, teacher, mentor, poet, and playwright.
Rashid Darden is the son of two federal government employees, and attended the District of Columbia Public Schools and graduated from Calvin Coolidge Senior High School in 1997. Following high school, he enrolled at Georgetown University where he obtained his Bachelor degree in English, with a minor in Theology.
While in school, Rashid was active in many cultural organizations including the Black Student Alliance and the National Association for the Advancement of Colored People (NAACP). He was the founder of the Georgetown University Step Team and was initiated into the Mu Alpha Chapter of Alpha Phi Omega National Service Fraternity in the spring of 1999. He was also a resident of the Black House, a cultural programming and peer support center for students.
Rashid began his journey as a writer in college, creating poetry first, and moving into playwriting. His mentor suggested that he revisit some of the themes in his unpublished play "Discretion," and so he decided to switch genres. Fiction writing felt most natural to him, particularly since when a novel is done, there's no need to then focus on staging and casting.
Rashid is the author of several novels, short stories, and a volume of poetry. His 2016 short story "Smith & Jones: Young Americans" was published as part of "47 – 16: Short Fiction and Poetry Inspired by David Bowie." He released "Birth of a Dark Nation" in 2013 as part of what he hopes will be a series of "Dark Nation" novels. "Birth of a Dark Nation" is a story of a black gay nonprofit professional who is indoctrinated into a world where African vampires walk in the daylight.
He is also the author of the "Lazarus Trilogy" released in 2005. These are the stories of a young man in college who pledges a fraternity and tries to keep his orientation a secret from his brothers. In the novel "Covenant" (2011), the protagonist begins a passionate affair with a varsity basketball player while reconnecting with his father. The follow-up novel, "Epiphany" (2012), examines the challenges of coming out as a couple on a college campus as well as the aftermath of fraternity hazing. His volume of poetry, "The Life and Death of Savion Cortez" (2011), places the events of the Lazarus Trilogy as seen through the poetic eyes of one of its supporting characters.
Rashid's first major influence as a writer was from Paul Beatty, author of "The White Boy Shuffle." He credits reading this novel during his senior year in high school as an important transition in his life. He identified with the main character in a significant way that carried him through his college years. Beatty's style, though not easily mimicked, remains a point in Rashid's development where he realized that big words are cool and it's okay to continually refer to a dictionary to decode the major points of a work. Rashid also believes that Beatty's training as a poet informs his fiction writing, much like Rashid's work as a poet influences the lyrical nature of his own prose. One of his life's dreams was fulfilled when he met Paul Beatty face to face in 2015.
Rashid Darden has also been influenced by a wide array of other writers in other genres, including Sapphire, Jackie Collins, VC Andrews, Richard Perry, William J. Bell, E. Lynn Harris, Richard Peck, and Lois Duncan. He has been particularly guided by the works of college professors Adam Rothman (History), Joseph Murphy (Theology), Tod Linafelt (Theology), and many others.
Rashid has received positive reviews for his work and was honored by Clik Magazine for his achievement in literature. He cherishes every review and enjoys nothing more than "gossiping" about his characters as though they are real people—asking readers where they think his characters are now.
Rashid also had a career as a fundraiser in the nonprofit sector. He left that in 2012 in order to focus on novel-writing full-time, but he still cheerfully mentors those who would pursue nonprofit work for their own careers. In 2016, he took a position as a writing teacher to GED students in Washington.
After college, Rashid pursued membership in Alpha Phi Alpha Fraternity, Inc. He was named "Neophyte of the Year" and following his initiation in 2003, he rose through the ranks of appointed leadership to become the Founding Chairman of the fraternity's national Arts and Humanities Advisory Council. Later, in 2011, Rashid became a member of Gamma Xi Phi, the professional fraternity for artists, after a year of mentoring the members of the founding chapter at Ramapo College in New Jersey. He served one term as National President of GXP from 2015-2017 and now enjoys life as a past national president.
Rashid has a passion for the study of the African American fraternal movement.  His work often directly ("Lazarus Trilogy") or indirectly ("Dark Nation" series) reflects influences from that movement.  This has also been an artistic interest of his, as he has photographed "probate" shows to document the neophyte aesthetic of black fraternities and sororities.
Rashid is also the founding president of the Federal City Club, a community service organization for working professionals in Washington.
Rashid Darden attended his first Pride celebration in 1997 and his first Black Pride in 2000. Since then, he has been a regular supporter of both the District of Columbia and the Atlanta Black Prides as a vendor, presenter, and attendee. Although the landscape of Black Pride has changed significantly over the years, Rashid believes that Pride (along with National Black Justice Coalition conferences) are important for the ongoing celebration and empowerment of the Black Gay community. They are particularly good for the sharing of black gay literature and music with new generations from year to year.
Although Rashid enjoys the District of Columbia best of all, he has lived in Leicester, England and Moscow, Russia. He has also spent significant time in New Orleans, Louisiana.
Rashid Darden is a former senior manager at a Washington-area HIV/AIDS nonprofit and saw first-hand the impact of AIDS on the poor. It wasn't until later, however, that he saw AIDS claim several of his own friends. He is HIV- (negative) and believes in the unequivocal support and de-stigmatization of those who are HIV+ (positive). Indeed, he feels that it was stigma which killed them. The totality of these experiences made Rashid vow to always include HIV/AIDS as some component of his storytelling.
As of this writing, Rashid is enjoying the single life but is open to an intense love story like the characters he writes about.
You can find Rashid's books at Amazon.
We thank Rashid Darden for his contributions to literature, activism,  and the LGBTQ community.