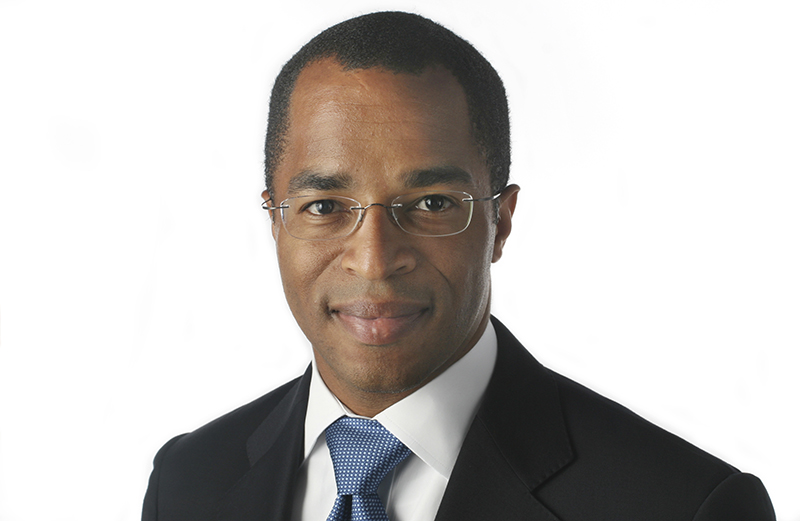 Jonathan Capehart
Jonathan Capehart was born on July 2, 1967. He is an esteemed journalist and television personality. He serves on the Washington Post's editorial board, writes for the Post's PostPartisan blog, and is a contributor to MSNBC.
Jonathan T. Capehart was born in Newark but relocated to other New Jersey communities growing up. Capehart recalled, "On my first day at an all-white school in North Plainfield, N.J., and then again in Hazlet, N.J. and then again before I took off for college in Northfield, Minn., my mother delivered a lecture not unfamiliar to other kids of color (and women, for that matter). You have to work twice as hard and be twice as good to not be seen as inferior, deficient and not as up to the task (whatever the task might be) as your white classmates. It ain't right. It ain't fair. But that's the way it is."
When Capehart's mother, Margaret, remarried in the 1980s (Capehart's father died when he was little), the family moved back to Newark, where Capehart attended Saint Benedict's Preparatory School. He is a 1989 graduate of Carleton College in Minnesota with a BA in Political Science.
Capehart was a researcher for NBC's "The Today Show" before working for the New York Daily News and serving on its editorial board from 1993 to 2000. Capehart and the board won the 1999 Pulitzer Prize for Editorial Writing for their series on the Apollo Theater in Harlem. Capehart was a national affairs columnist for Bloomberg News from 2000 to 2001, and worked as a policy advisor during Michael Bloomberg's successful run for New York City Mayor. He returned to the Daily News in 2002, where he was deputy editor of the editorial page until 2005. In December 2004, Capehart was hired by the global public relations company Hill & Knowlton as a Senior Vice President and senior counselor of public affairs. He joined the staff of the Washington Post as a journalist and editorial board member in 2007. Capehart also hosts the podcast Cape UP, available on iTunes and Stitcher.
Capehart was a 2011 Esteem Honoree, given in recognition of efforts supporting the African American and LGBT communities in the areas of entertainment, media, civil rights, business, and art.
In 2013, Capehart wrote, "I took a stand against religion-based anti-gay bigotry while sitting in the front pew for my aunt's funeral in North Carolina…I am always leery of those who cloak their fear or bias in Bible verses. After all, the Good Book was used to justify slavery, deem African Americans inferior and subjugate women. Thanks to changing times and interpretations of scripture, we no longer put up with that nonsense today, and we shouldn't put up with it when it is employed to strip the humanity of gay men and lesbians. So, the pastor's every word was an affront to who I am. The question was what was I going to do about it."
"After the visiting preacher was thanked for his rousing sermon by the congregation and the home pastor, the two made their way to us in the front pew," Capehart continued. "As he shook my hand and leaned down for a sympathetic hug, I told the preacher, 'Your sermon was offensive!' He leaned back, looked at me and replied, 'What?' I repeated, 'Your sermon was offensive to me. I need you to know that. That's all I have to say.' As he moved his way down the pew, the anger I felt was replaced by relief and pride. Never before had I faced down religion-based bigotry. And it felt great."
In 2014, the Advocate ranked Capehart ninth among its 50 most influential LGBT people in media. Mediaite named him one of the Top 9 Rising Stars in Cable News.
Capehart became engaged to his partner of over five years in May 2016. On January 7, 2017, Capehart and Nick Schmit, Assistant Chief of Protocol at the State Department, were married by former U.S. attorney general, Eric Holder.
We salute Jonathan Capehart for his contributions to journalism and television, and thank him for his support of the LGBTQ community.