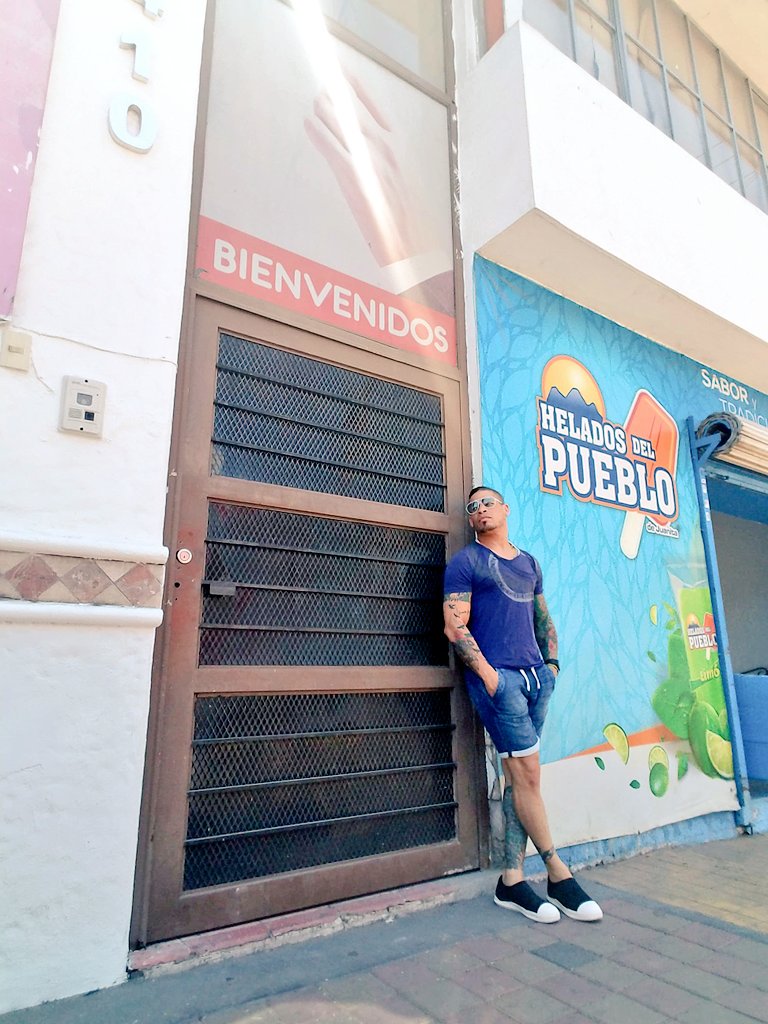 Orlando Cruz
Photo: The Phenom Cruz (@ElFenomenoCruz) Twitter[/caption]
Orlando "El Fenómeno" Cruz was born on July 1, 1981. He is a Puerto Rican featherweight boxer who has amassed 25 wins in the ring and represented his home country at the 2000 Olympic Games. Cruz is the first boxer to come out publicly as gay while still active professionally.
Cruz was born in Yabucoa, Puerto Rico and started boxing at the age of seven. He had been expelled from several schools for fighting and sent by his mother to the boxing gym to learn discipline. After winning nearly all of his 189 fights as an amateur, Cruz was selected for the Puerto Rican National Boxing Team at the Summer Olympic Games in Sydney, Australia.
He made his professional boxing debut as a super-bantamweight on December 15, 2000. Cruz remained undefeated for nearly nine years, and rose to become one of the top five featherweights in the world as ranked by the World Boxing Organization.
Rumors about Cruz' sexuality followed him throughout his career. After beating Carlos Guevara in the 2008 IBA featherweight world title fight, Cruz recalls "the spectators bad-mouthed me; they called me a faggot. That's when I realized that something had to change."
On October 4, 2012, Cruz came out as gay, declaring, "I want to try to be the best role model I can be for kids who might look into boxing as a sport and a professional career. I have and will always be a proud Puerto Rican. I have always been and always will be a proud gay man."
Before going public, Cruz says he told his mother, who "…showed me love, respect, she told me it was my decision and she supported it. She said to me, 'you're my son, I don't care, I love you.' And that is very important to me." But the news didn't go over as well with his father. "He was disgusted. He acted like a typical father. He wasn't talking to me for a year. No conversation, nothing." His father would later say he regretted his reaction and that he loved his son.
Both parents attended the 2013 wedding of Cruz and his longtime partner, José Manuel Colón, in Central Park. Also that year, Cruz joined Greg Louganis, Martina Navratilova, Billie Jean King, and Justin Fashanu as inductees into the National Gay and Lesbian Sports Hall of Fame.
Three years later, he dedicated his fight on July 15, 2016, to the victims of the Pulse shooting in Orlando, which claimed the lives of 49 people, including four of his friends. "At first, I was sad. Second, angry. I am very angry because people are homophobic, so they attacked my community. They attacked me," he told the "Orlando Sentinel."
Since that fight, Cruz has a record of 1-2, including his most recent loss to José López two weeks ago. And although at 36 years old Cruz is at the age where his boxing future may be uncertain, one of his lasting legacies will be coming out in a sport that has been slow to embrace the idea of open LGBTQ fighters.
"I decided to be free," Cruz told "The Guardian." "They can call me maricón, or faggot, and I don't care. Let them say it because they can't hurt me now. I am relaxed. I feel so happy."
We salute Orlando Cruz, his contributions to the world of boxing, and his courage in living his truth.