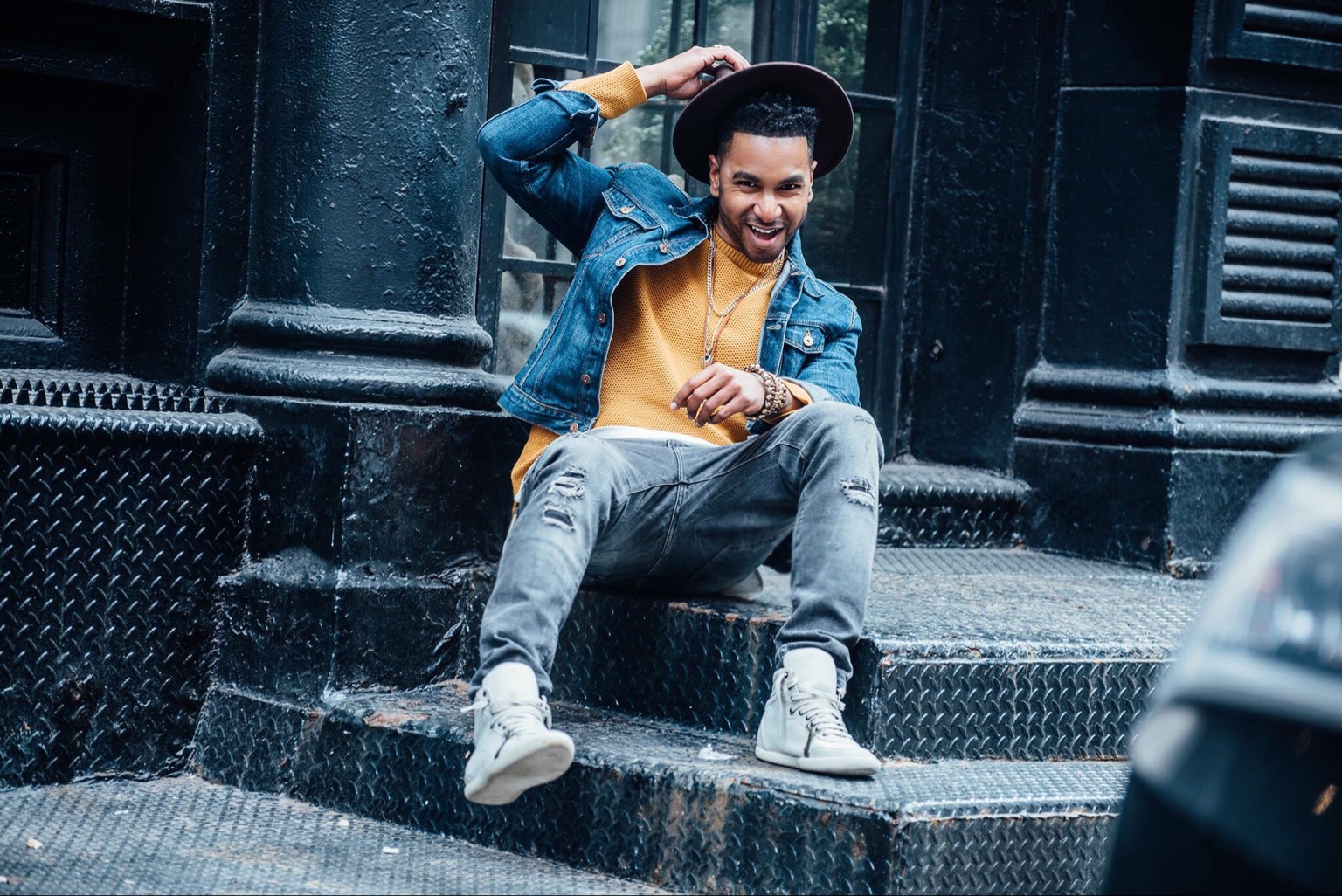 Damien Crawford
Damien Crawford was born on July 20, 1985. He is a popular singer, songwriter, and performer known as "The Prince of Urban Pop," and widely respected for his philanthropic work. His musical genre is a mix of R&B, hip-hop, and pop.
Damien Crawford was born in New Jersey, the son of Turek Hill and Gina Wallace. An only child, he attended Piscataway High School, where he graduated in 2003.
Following high school, Damien enrolled at Fairleigh Dickinson University, where he obtained his Bachelor of Science degree in Business Management. He went on to earn his Masters of Business Administration degree from the University of Phoenix. While in school, Damien became president of his school's step team, and began performing in college talent shows as a solo act, winning him widespread praise and many awards.
Damien is an out and gay performer whose music evokes passionate reactions in his many devoted fans. His lyrics and vocals have touched many, and he tries to respond to every fan who has reached out to him in appreciation. But it wasn't always that way. He did not grow up singing, and was actually terrified of performing in public. While he played the saxophone, trumpet, French horn, and piano, he never actually sang in front of anyone because of his inner fears.
One day, he decided to challenge himself to be the best he could be. The result was his landmark debut EP, "The Crawford Chronicles," released in the summer of 2011. He followed up with the singles, "Rockstar Life," "Down 4 U," and the 2012 album, "The Reign." In 2013, Damien dropped the single, "For Us," and his self-written album, "CHAMPION," which embodies some of the strongest music he's ever created. The project was extremely successful and reached sales in the thousands. Mixed with the powerful pop vibe of today, critics have called the album an "incredibly solid work of art" and "relatable to the masses."
Shortly after, he released "OH (Can I Get Ya Number)" featuring BRY'NT, and the duet "I Can Do Better" with fellow singer Metrell Hurst. The song and video are some of his largest releases to date. According to Damien, his 2015 track "Love over Life," was written for "anyone who ever felt their love is unacceptable." In 2016, he released the tracks "Take Care," featuring the The Freaky Boiz, and "Get Your Shit Together."
Damien was featured on the reality show "The Circle NYC," and has enjoyed spending time writing for other artists. Recognized for his immense talent, he's opened for Brandy, K. Michelle, Neon Hitch, and Keke Wyatt.
After losing his grandmother to cancer in 2004, he became a strong advocate for cancer research and treatment. He participates in Cancer walks and fundraisers to help find a cure for this disease and has donated his iTunes proceeds from his single "Turnt Up" (featuring Will Sheridan) to the American Cancer Society.
Damien Crawford makes his home in New Jersey. He enjoys travel and is an avid fan of Broadway musicals, and the flawless singing, acting, and dancing that brings them together on stage. He is a hard working entertainer who works to surpass his previous accomplishments. He says, "I want to leave this world knowing that I made an impact and created something that will last long after I'm gone."
You can check out Damien Crawford's artistry on his website.
We thank Damien Crawford for his contributions to music and our community.