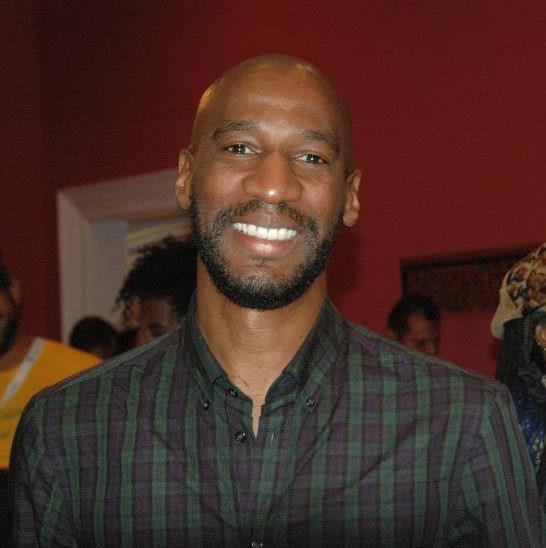 Byron Mason
Byron Mason was born on July 20, 1972 (to November 1, 2020). He was a longtime community builder, HIV/AIDS researcher, respected social justice advocate, and activist.
Byron Mason was born in Chicago, Illinois, to the late Robert Mason, an interior architect, and Maureen Mason, a marketing research executive. He attended the De La Salle Institute, graduating in 1990, and obtained his Bachelor of Science degree from Georgia State University.
After undergraduate school, Byron returned to Chicago and began a career in HIV research at the University of Illinois, taking a departure from his degree in engineering. This was during the early 1990s, a time when HIV/AIDS was taking the lives of many of his peers and before anti-retroviral medications were available. It was also a time of great political activism following the Reagan era's silence around AIDS. The fear, shame, silence and stigma of the early years of the epidemic had an enormous impact on Byron's development as a young gay man.
Byron was an independent health research consultant. He was previously research partnerships director at the Center for AIDS Prevention Studies (CAPS) at the University of California, San Francisco, where he facilitated community-engaged research, HIV prevention science, and developed sustainable research collaborations between academic researchers and diverse communities nationally and internationally. At CAPS, he was also instrumental in helping to develop one of the first "prevention for positives" efforts in the United States, the Seropositive Urban Men's Intervention Trial (SUMIT).
Previously, he worked for Gilead Sciences and was responsible for numerous collaborative clinical studies, including early-phase developments of pre-exposure prophylaxis for HIV prevention (PrEP). Byron also worked for five years at the Centers for Disease Control and Prevention (CDC), where he directed research focusing on psychological, social, cultural, and environmental variables associated with HIV risk behaviors among Black and Latino gay men.
What Byron liked most about his work was the opportunity to incorporate experiences from his early life's history to impact the direction of social and political change. Having witnessed the arc of the AIDS epidemic unfold, Byron brought an authenticity to his career, which spanned over two decades. He described his passion for community-engaged research as his life's work, and exemplified a continued sense of urgency in addressing the range of issues which contribute to the disproportionate burden HIV/AIDS has had on Black gay men in particular.
He acknowledged mentors, contemporaries, and friends such as Dr. John Peterson, Gregorio Millett, Marlon Riggs, Assoto Saint, Trey Johnson, The Pomo Afro Homos, Essex Hemphill, and The Adodi Muse (for which he was one of the original founders) as pivotal to his success.
Byron was inducted into the Chicago Gay and Lesbian Hall of Fame as part of "A Real Read," a Black LGBTQ theater ensemble who, in the mid-90s, used performance art to create dialogue and raise important questions around sexuality, race, gender, and cultural norms. He was also a member of the Board of Directors of the GLBT Historical Society & Museum, whose mission is to collect, preserve and interpret the diverse history of GLBT people throughout Northern California and beyond.
Byron passed away at age 48 following a short battle with a rare form of pancreatic cancer. Among his survivors was twin brother Jarrett.
We remember Byron Mason and thank him for his numerous contributions to HIV/AIDS education and prevention, and to our community.