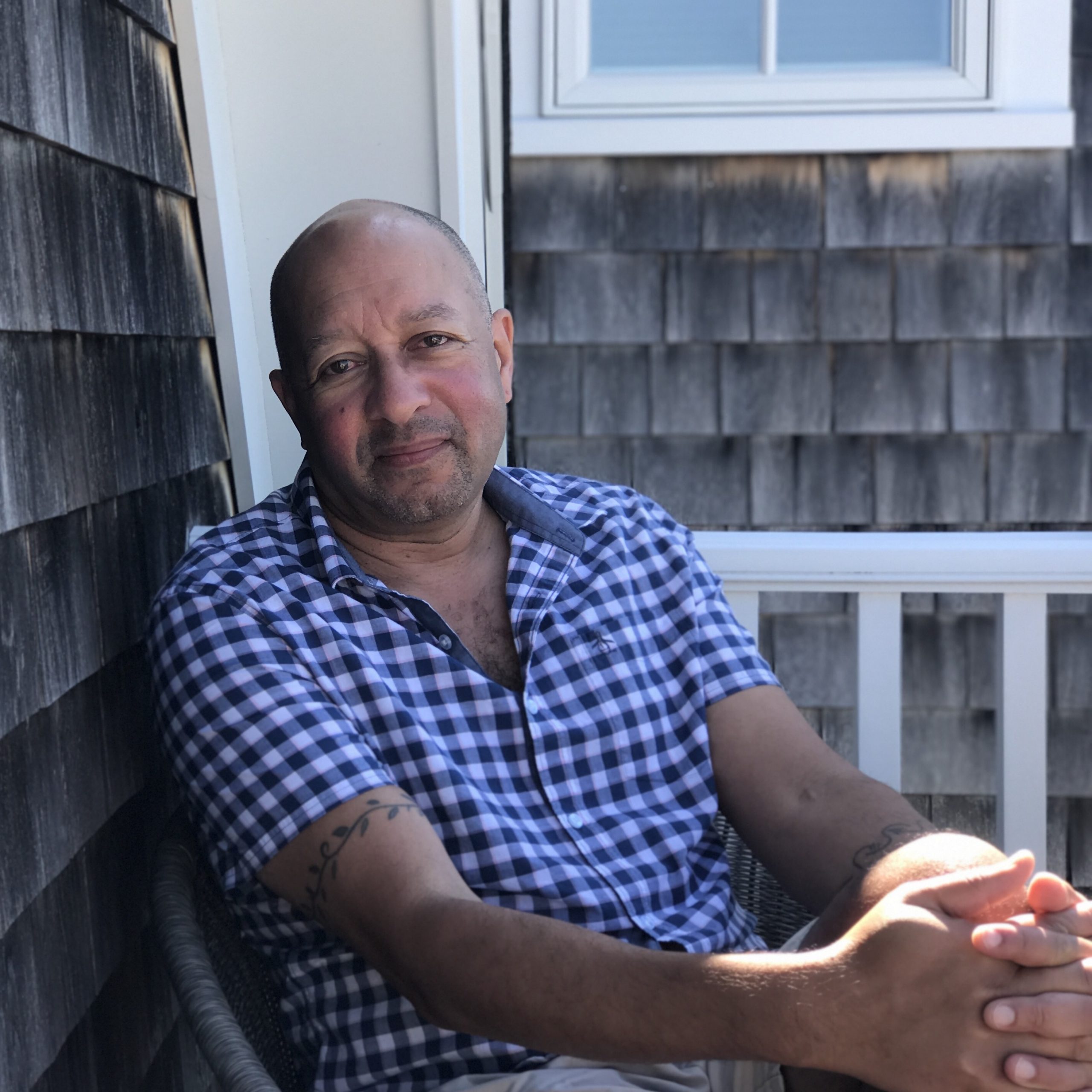 Carl Phillips
Carl Phillips was born on July 23, 1959. He is a celebrated American writer and translator, the highly acclaimed author of 13 collections of poetry, and has served as the Professor of English at Washington University in Saint Louis, Missouri. His thirteenth book of poetry, "Reconnaissance," was released in September 2015, and he has a new book of poems, "Wild Is the Wind," coming out in January 2018.
Carl Phillips, Jr. was born into a military family in Everett, Washington, the son of Carl Phillips Sr., who served in the United States Air Force, and his mother, Helen Elizabeth Savage, who was a homemaker. Like most military families, he and his two sisters moved frequently. His family settled down in time for him to graduate from Falmouth High School on Massachusetts' Cape Cod, in 1977.
Phillips is a graduate of Harvard University, where he earned his Bachelor of Arts degree in Classics in 1981, and enrolled at the University of Massachusetts at Amherst, where he earned his Master's degree in Latin and classical humanities in 1983. He returned to Harvard as a doctoral student in classical philology but moved to Boston University, where he received his Masters of Arts degree in creative writing in 1993. While at Harvard, he was a member of the poetry board for the "Harvard Advocate," a student literary magazine. Following his graduation from the University of Massachusetts, he taught Latin in that state's high schools for eight years.
In 1992, Phillips learned that his first book of poems had been selected for publication. One of the judges reviewing his poetry noted the "homoerotic aspects" of his work. He was surprised by this as he hadn't been fully conscious of those aspects when he was immersed in creating the poems. This detached observation was cause for some soul searching and discovery on his part, and led him to embrace this part of his identity as a same-gender loving man.
His first collection of verse, "In the Blood," won him widespread acclaim and the 1992 Samuel French Morse Poetry Prize. Phillip's second book, "Cortège," was nominated for a 1995 National Book Critics Circle Award. "From the Devotions" followed in 1998, and "Pastoral," a 2001 Lambda Literary Award winner for Gay Poetry, were each published by Graywolf Press. His subsequent poetry collections have appeared from Farrar, Straus & Giroux: his beloved book "The Tether," a 2002 Kingsley Tufts Poetry Award winner, was followed quickly by "Rock Harbor" in 2002, "The Rest of Love" in 2004, "Riding Westward" in 2006, "Quiver of Arrows: Selected Poems 1986-2006," which he published in 2007, "Speak Low" in 2009, "Double Shadow" in 2011, and "Silverchest," released in 2013.
Phillips' poems, which include themes of spirituality, sexuality, mortality, power, identity, and faith, are featured in "American Alphabets: 25 Contemporary Poets" published in 2006, and many other anthologies. In 2004, his critical collection, "Coin of the Realm: Essays on the Life and Art of Poetry," was issued by Graywolf Press. His second and most recent book of critical prose, "The Art of Daring: Risk, Restlessness, Imagination," is available here.
Carl Phillips' books have been awarded such prestigious honors as the Kingsley Tufts Prize, an Academy of American Poets Fellowship, an award in literature from the American Academy of Arts and Letters, induction into the American Academy of Arts and Sciences, and fellowships from the Guggenheim Foundation and the Library of Congress. He is a finalist for both the National Book Award and the National Book Critics Circle Award, and his numerous honors include the Theodore Roethke Memorial Foundation Poetry Award, and the Thom Gunn Award for Gay Male Poetry. He was named a Witter Bynner Fellow in 1998, and in 2006, he was named the recipient of the Fellowship of the Academy of American Poets, given in memory of James Merrill. He served as a Chancellor of the Academy of American Poets from 2006 to 2012.
Phillips was a judge for the 2010 Griffin Poetry Prize. In April 2010, he was named as the new judge of the Yale Series of Younger Poets, replacing Louise Gluck. In 2011, he was appointed to the judging panel for The Kingsley and Kate Tufts Poetry Awards. His collection of poetry, "Double Shadow," was a finalist for the 2011 National Book Award for poetry, and also received the 2011 Los Angeles Times Book Prize in the Poetry category.
Carl Phillips is a member of the esteemed Academy of American Poets, the Poetry Society of America, and an advisory editor of "Callaloo," the premier journal of arts, letters, and cultures of the African Diaspora.
In addition to his poetry, Carl Phillips is an influential critic, literary scholar, and translator. His articles, ranging from the poetry of George Herbert to the issue of identity in African-American poetry, appear regularly in periodicals such as "American Poet," "Field," and the "New England Review." Phillips' work has been published in the "Yale Review," the "Atlantic Monthly," the "New Yorker" magazine, the "Paris Review," and the "Kenyon Review." In addition to contemporary poetry and the writing of it, his academic interests include classical philology, translation, and the history of prosody in English. In addition to his teaching duties as Professor of English at Washington University in St. Louis, he previously served as Professor of African and Afro-American Studies.
As someone who understands the marginalization that happens when you are both Black and gay in America, Carl Phillips says, "Having grown up in both categories, these communities are extremely important to me." He uses his gifts of writing as his contribution to activism, which reveals itself through both his verse and his teaching. He states, "I feel that it can be a form of activism, to live and write honestly about who one is and to insist on the fact of difference."
For someone who is so universally celebrated, Carl Phillips is a remarkably humble, approachable, and an easygoing man of genuine kindness. His work speaks cheerfully for what he holds dear, and directs the reader to see his ethereal vision of our world. You can check out his work, and here is a good place to start.
Carl Phillips is happily partnered, and lives with his dog, Ben, in St. Louis, where he spends his time cooking, doing yard work, and keeping Ben well-exercised.
We thank Carl Phillips for his contributions to literature, and for his ongoing support of our community.