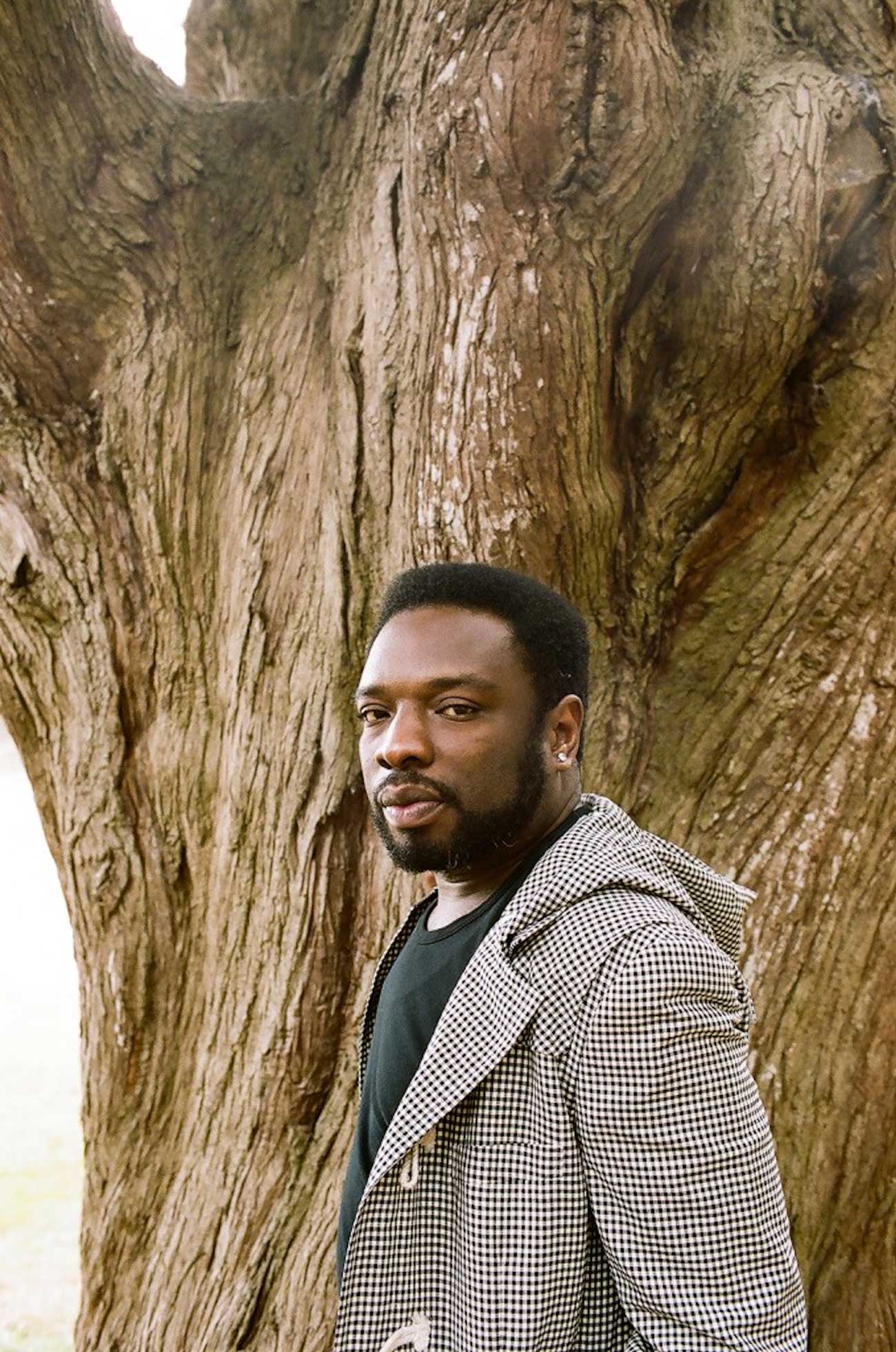 Kalup Linzy
Kalup Linzy was born on July 23, 1977. He is an acclaimed American video and performance artist whose humor, social criticism, and compelling satire have caught the attention of the art world and audiences on every continent.
Kalup Donte Linzy was born in Clermont, Florida, to the late Samuel Avant, Sr., who was a farmer, and his mother, Constance Linzy, who struggled with schizophrenia, and later, drug addiction. He was raised in Stuckey, Florida, in a close-knit rural community by his late grandmother, seamstress Georgianna Linzy, who was also deaf, his aunt, Diane McMullen, an evangelist and domestic worker, and his uncle, Isaiah McMullen, who was a minister and is retired from the railroad. Linzy spent weekends and summers with his father, who lived a few miles away in Center Hill, Florida. He has a sister, Athia Linzy-Isom, who was born to the same parentage, as well as many siblings by his father. Kalup also considers his aunt and uncle's six children to be his siblings.
Kalup attended South Lake High School in Groveland, Florida, graduating in 1995. While in high school, Linzy ran track and was involved in many student organizations, including the student government, where he served as president his senior year; Future Homemakers of America, with which he was state officer; and Future Business Leaders of America. Linzy's performance and creative skills were nurtured in chorus, theatre, and the church choir. His relatives taught him how to play the piano by ear. In his senior year, Linzy was named a Walt Disney Dreamer and Doer, and represented his county in a special recognition for Central Florida students.
Following high school, he enrolled at the University of South Florida, where he obtained his Bachelor of Arts degree. He followed that with a Masters of Fine Arts degree from the same university. As an undergraduate, he pursued his degree in the arts and started a community festival with one of his childhood friends. In graduate school, Linzy had the opportunity to study abroad, in Paris, France, for a summer.
While growing up, his mother was in and out of mental facilities and his father became paralyzed after suffering a stroke. This affected Linzy emotionally, and he secretly struggled with his sexuality and only revealed it to close relatives and friends who asked. He would eventually explore sexuality, along with race, gender, stereotypes, and cultural identities, in his unique art.
In 2003, Kalup moved to New York to pursue a career in the arts. In 2005, his participation in a group show at The Studio Museum in Harlem and a project at Taxter and Spengemann Gallery in Chelsea, led to a review in "The New York Times" by Holland Cotter that opened with the statement: "A star is born…" Following this, he went on to receive numerous awards, recognition, and opportunities.
Kalup Linzy's honors include The Louis Comfort Tiffany Foundation grant, the John Simon Guggenheim Memorial Foundation Fellowship, The Creative Capital Foundation grant, an Art Matters grant, The Jerome Foundation grant, The Harpo Foundation grant, and The Headlands Alumni Award residency. His work is included in many private and public collections, among them The Museum of Modern Art, The Studio Museum in Harlem, The Whitney Museum of Art, The Metropolitan Museum of Art, The Birmingham Museum of Art, The Rubell Family Collection, and the collection of Martin and Rebecca Eisenberg. He has lectured at universities and colleges across the country, including New York University and Harvard University. He has worked and collaborated with many artists, celebrities, and fashion designers, including James Franco, Chloe Sevigny, Natasha Lyonne, Liya Kebede, Leo Fitzpatrick, James "PJ" Ransone, Dan Colen, Nate Lowman, Diane von Furstenberg, Proenza Schouler, Michael Stipe, Tunde Adebimpe, and the band "TV on the Radio."
His work has been featured at numerous film festivals which include Sundance, Tribeca, London Lesbian and Gay Film Festival, and Outfest. Kalup has also been featured in numerous magazines, including "New York," "V," "W," "Interview," which featured an interview with his friend Chan "Cat Power" Marshall, "Artillery Magazine," in which he was the cover story, and, most recently, a six-page spread in "Harper's Bazaar, Hong Kong."
Kalup Linzy says that when he was growing up, his dream was to pursue music, television, film and theatre, and now, these are all integral to his life and his art. He never imagined his video series, "Conversations Wit de Churen," would catch on in the art world and lead to collaborations with fashion houses Proenza Schouler and Diane von Furstenberg. (You can view "Conversations Wit De Churen X: One Life to Heal," here). He was also invited by actor James Franco to appear on "General Hospital," and later by the Visual and Environmental Studies at Harvard University to teach performance, which was a first for their department. Kalup hopes that several of his characters can crossover to other platforms such as television, cable, and theatrical film releases.
In the late nineties, he co-founded a community festival in his hometown of Stuckey, Florida, to celebrate the Centennial of his town. He's been a part of AmeriCorps, the national volunteer service, and regularly donates works to various benefits and fundraisers, including Shred of Hope for the Ali Forney Center for LGBT youth. In 2011, he was awarded the Distinguished Alumnus Award from The University of South Florida College of the Arts for his outstanding service to the arts. In 2013, he received a South Lake Black Achiever's Award for his contributions to music and entertainment.
Kalup has been influenced by many artists, leaders, and thinkers, including entertainers such as Eddie Murphy, Flip Wilson, Martin Lawrence, and RuPaul; singers Whitney Houston, En Vogue, Erykah Badu, Aretha Franklin, Diana Ross, Natalie Cole, Dionne Warwick, Luther Vandross, Brian McKnight and so many others; visual artists such as Cindy Sherman, Lyle Ashton Harris, Glenn Ligon, Carrie Mae Weems, Lorna Simpson, Kara Walker, and Andy Warhol; filmmakers Spike Lee and John Waters; and activist and spiritual leaders such as Martin Luther King, Jr., Oprah Winfrey, Iyanla Vanzant, Joseph Campbell, and Eckhart Tolle. He remembers his grandmother purchasing two educational biography books on Martin Luther King, Jr. and Oprah Winfrey, and then giving them to him to read. He also grew up watching soap operas with his grandmother, which is a family tradition that began with her mother, who listened to "The Guiding Light" on the radio. The soap opera genre has also inspired and helped shaped his body of work.
Kalup Linzy currently splits his time between Florida and New York City. He joined the faculty at the School of Visual Arts (SVA) last fall. His new comedy short series with James Franco, entitled "Ozara and Katessa," which he wrote and directed and in which he costarred, is currently being exhibited nationally and internationally. He is spending this summer at the MacDowell Colony in New Hampshire editing his visual album, "Tangled Up," which will be released later this year. He is represented by the David Castillo Gallery in Miami, Florida.
Kalup Linzy is same-gender loving and says, "It is important for us to love ourselves and each other because love does empower and helps us to move forward. God blesses us all with gifts and talents to share with the world."
We thank Kalup Linzy for his invaluable contributions to the arts, and for his tireless support of our community.