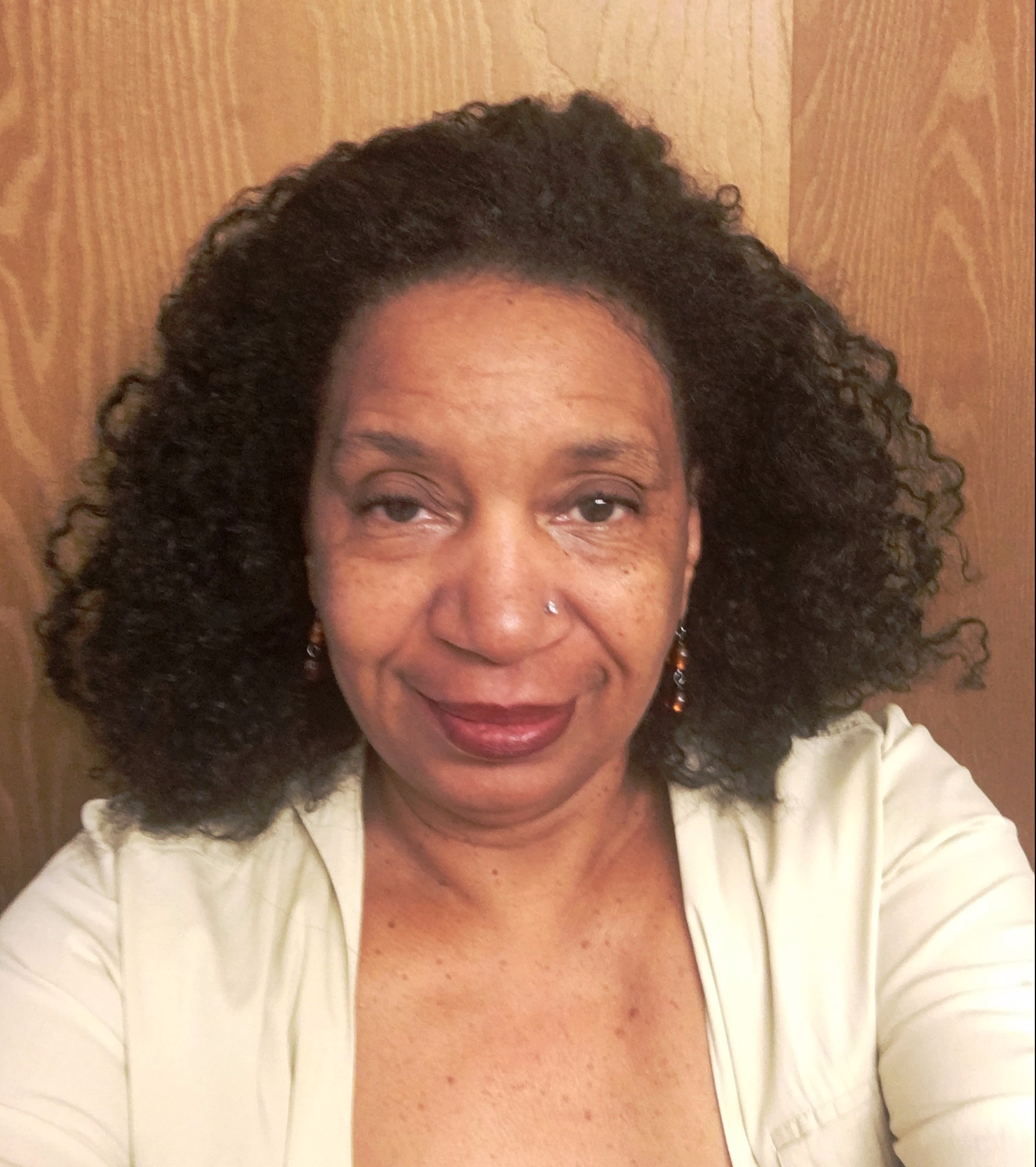 Michelle Brown
Michelle Brown was born on October 3. She is a public speaker, community activist, author/writer, LGBTQ advocate, poet/spoken word artist, and blog talk radio host.
Michelle Elizabeth Brown was born in Detroit, Michigan, to George Brown, a city employee, and Mary Brown, who worked for Uniroyal and Comerica Bank. She has a brother, Eric, and sister, Tanagra. Brown, who describes herself as a "book nerd" while growing up, attended St. Bernard Catholic School and St. Rose of Lima Catholic School before graduating from Cass Technical High School. She received a bachelor's degree in Business Administration from Wayne State University.
As a young mother, Brown says she had a lot to prove. "When I applied for my first job after high school to support us, I was told by the interviewer that they didn't normally hire girls like me because we would probably fail," she recalls. "With those words, I knew they were not only writing me off but my son as well. I knew I was not going to fail, and those words made me more determined than ever to succeed. As my son will tell you, we often had challenges but I always found a way to overcome those challenges."
Brown worked for many years in accounting to support herself and her child, but while she was good at math, it wasn't her passion. Her true calling was writing, and she became the principal writer of "The Neighborhood Information Exchange," a nonprofit citywide newspaper, and did freelance writing on community issues for the short-lived "On Detroit" section of the "The Detroit News." In addition to writing for GBM News and Cherry Grrl, Brown regularly contributes to Michigan's LGBTQ newspaper, "Between the Lines."
For 15 years, Brown has worked as a consultant to small businesses, nonprofit organizations, and individuals in the areas of accounting, business management, and marketing. She lends the force of her organizational and business knowledge to people and organizations seeking assistance with fund development, volunteer recruitment and retention, diversity and inclusion, strategic planning, organizational development, and training.
Throughout her endeavors, Brown has dedicated herself to helping others. As the co-executive director of Michigan Equality, Brown represented organizations in progressive and LGBT collectives. Working with Cass Community Social Services as the vocational training development director, she developed a reintegration/training program for women at risk (victims of domestic violence, homelessness, substance abuse, etc.) to help them develop life skills. As executive director of Cass Corridor Neighborhood Development Corp., Brown planned and developed affordable housing projects in midtown Detroit.
Brown has also served in various capacities with many organizations, including the Michigan Coalition for Open Government, the Society of Professional Journalism/Detroit, Inclusive Justice, the National Black Justice Coalition, the Ruth Ellis Center, the Michigan Fairness Forum, the Human Rights Campaign, Affirmations Gay & Lesbian Center, the Michigan Women and AIDS Committee, and the Detroit Summer youth program.
Michelle Brown has published two collections of poetry, "Wild Fruit Hidden in Open Spaces," and "3 Layers and a Brassiere," as well as a children's book, "Jack with the Curly Tail: A Home for Jack." A sequel to the book is coming out in 2018.
For three years, Brown co-hosted the award-winning blog talk radio show, "Can We Talk for Real?" Since January 2017, she has hosted her own program, "Collections by Michelle Brown," which features stories exploring the human condition.
Brown has received numerous accolades for her work, including two Esteem awards and a Spirit of Detroit Award. Other honors include recognition from the National Congress of Black Women, the Department of Veterans Affairs (Saginaw, Michigan), "Who's Who in Black Detroit," the Michigan Annual Pride Banquet, the Human Rights Campaign, the Triangle Foundation, and the National Poetry Society. Brown has also been profiled in "Curve" magazine (2010), named a Hidden 100 LGBT POC Leader by "Out" magazine (2011), and celebrated by The G-Listed as an LGBTQ Influencer (2015) and in "50 Shades of Black Pride" (2017).
Brown believes that the key to full equality is being out—that the more people know someone who is LGBTQ, the more welcoming and supportive they become. But she also is aware that combatting discrimination and hatred must be approached on multiple fronts.
"I recognize that I am not only queer, but a woman and Black," Brown says. "Each of these identities is equally important and intersect when dealing with systems of oppression—patriarchy, classism, homophobia, etc. We Black SGL/LGBTQ people are not an anomaly, are not brand new. We have been and continue to be not only great contributors to global society but the thread that strengthens the fabric of our global society. I am not turning in my Black, feminist, queer, activists or any other of my cards or being silent. Our being is standing boldly in the cross hairs of our intersectionality and being change."
Brown lives in Southfield, Michigan, and says the two most important people in her life are her son, Terrance (a "Black male child they wanted to write off who went on to get a full scholarship to college, has three masters degrees and works in education") and partner, L. Ojetta Brown ("finding true love was a long time coming but she was worth the wait"). In her spare time, she enjoys traveling and volunteering with women at risk, singles parents, and young people.
We thank Michelle Brown for her contributions as a speaker, writer, and online radio host, and for her unwavering support of our community.