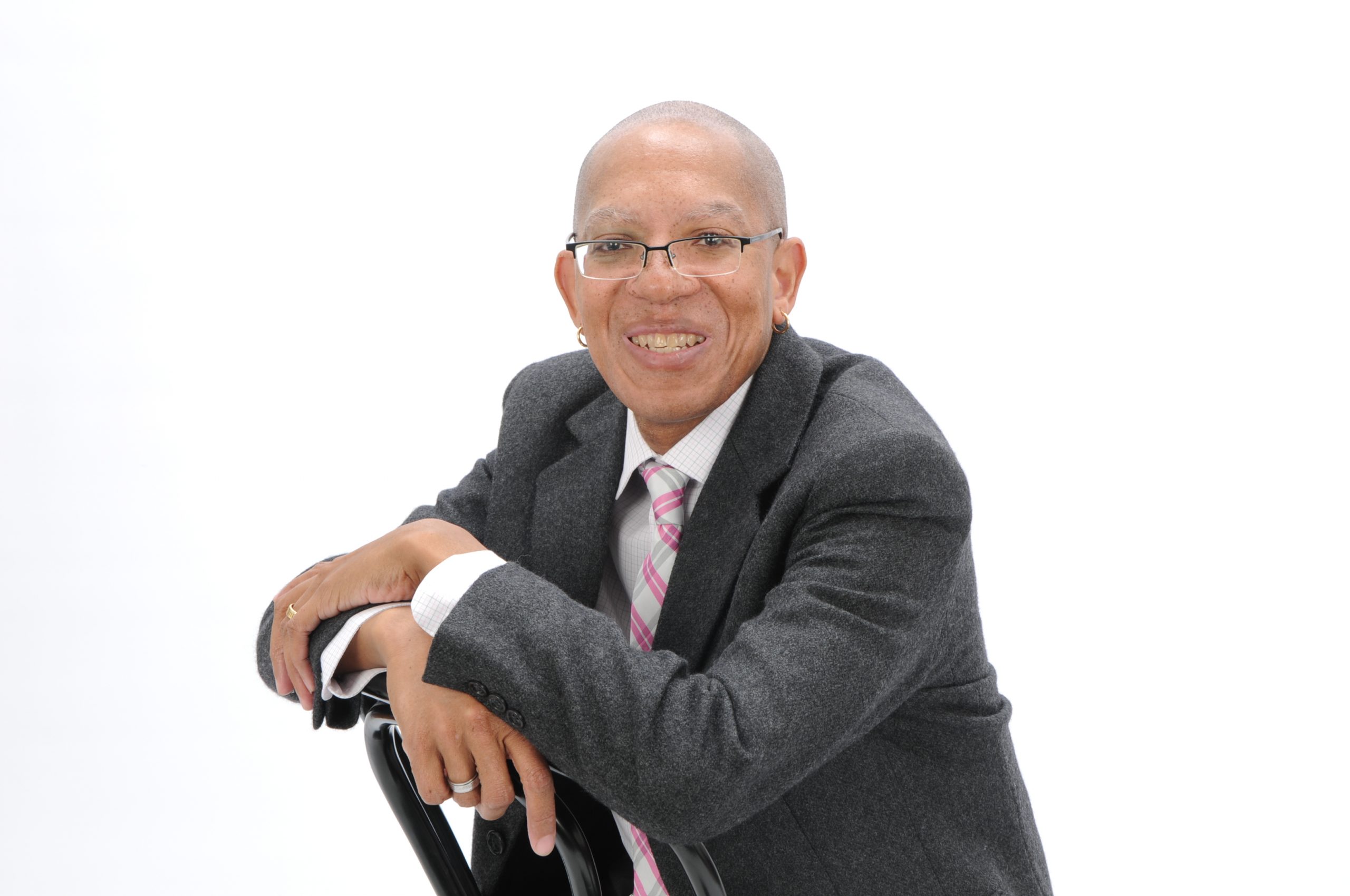 Larry Benjamin
Larry Benjamin was born on October 11, 1959. He is the author of three novels, a collection of short stories, and a novella—all with a gay focus.
Benjamin was born in the New York City borough of the Bronx to Ray Benjamin, who was a carpenter, and his mother, Kathleen, a schoolteacher. He attended P.S. 130, P.S. 138, P.S. 131, and Adlai Stevenson High School, where he graduated in 1977. Following high school, Benjamin enrolled at the University of Pennsylvania in Philadelphia, where he says he studied many things and learned everything he hadn't in the previous seventeen years of his life.
Looking back on his childhood, Benjamin recalls about growing up gay, "I think the biggest challenge was not having anyone to talk to or any visible role models. Being gay in and of itself didn't particularly trouble me. It was like being Black: it was what it was. It never occurred to me to want to change either fact. I just accepted it and moved on. If other people had a problem with it, well that was really their problem, wasn't it?"
While in college, Benjamin came out to his roommate while he was learning to use chopsticks. "'I know,' he said. I asked him if it bothered him and he said, 'No, you're you. You're my friend.' Then he chastised me for not paying attention to the chopstick lesson."
Benjamin has published three novels, "What Binds Us," "Unbroken" (a 2014 Lambda Literary Award finalist and IPPY (Independent Publishers) Gold Medalist), and "In His Eyes," along with the allegorical novella "Vampire Rising," and the short story collection, "Damaged Angels." More about Benjamin and his blog, This Writer's Life, can be found on his website.
When asked why he writes, Benjamin says, "A few years ago it occurred to me that if we want our stories told, we must tell them. If others control our narrative they control our stories. When I think about service to the LGBTQ community, I'd have to say I write in service to our community. I am committed to telling the stories of queer people of color—and getting it right. We need to be visible and heard. Words, stories, have the power to change hearts and minds. I offer up stories so we can see ourselves and our lives reflected, and so others can learn what it is like to be a queer person of color in America. I like the fact that my writing gives me—us—a voice, and allows me to share our narrative, to give breadth and depth to the traditional white homonormative narrative. That is my activism."
Benjamin makes his home in Philadelphia, and is married to Stanley Willauer, Jr., the man he first met nearly 30 years ago. Benjamin and Willauer had a commitment ceremony on June 28, 1997, and were legally married on June 28, 2014—their 17th anniversary, and the 45th anniversary of Stonewall. They have two dogs, a thirteen-year-old Silky Terrier who Benjamin describes as "my best friend and sidekick," and a five-year old Bichon Frise they found on the street. Benjamin enjoys walks in the woods with his dogs, reading, and cooking for friends.
We thank Larry Benjamin for his contributions to writing, and for his support of our community.