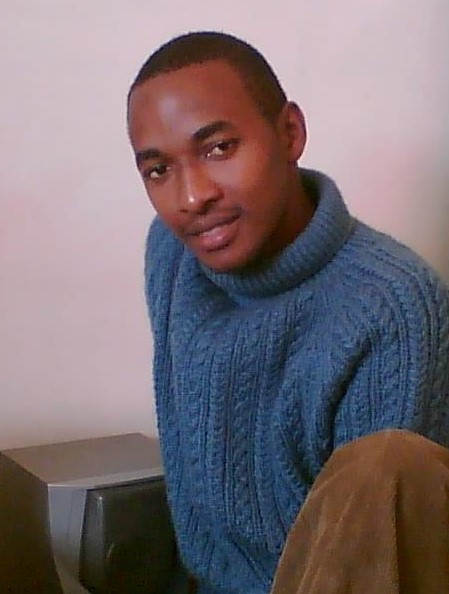 Maurice Mjomba
Maurice (Morris) Mjomba was born on October 10, 1982 (to July 27-30, 2012). He was a Tanzanian HIV/AIDS coordinator, human rights activist, and a founding member of Stay Awake Network Activities (SANA).
Mjomba was a coordinator  at the Centre for Human Rights Promotion (CHRP) as well as a leading activist in Stay Awake Network Activities (SANA), an organization in Tanzania dealing with sexual health awareness for men who have sex with men. He was one of the founding members of SANA, and served as assistant secretary and executive committee member. His work focused on combatting discrimination against people with HIV/AIDS and in providing outreach to intravenous drug users. He also worked with regional organizations to provide sexual health awareness for LGBTI populations.
On July 30, 2012, Mjomba was found dead at his home in Dar ed Salaam. According to reports, he was found "in a slumped position on a couch, his mouth and nose taped, his hands bound behind his back, and he appeared to be severely beaten." Mjomba was last seen three days prior, and no one had been able to contact him until his body was found. Mjomba was buried on August 1; the official cause of death was "asphyxia due to homicide." There is no evidence Mjomba's death was a homophobic hate crime, and no arrests have reportedly been made.
Mjomba's passing received very little attention in the press, but those who had the opportunity to know Mjomba remember him as a passionate advocate for the LGBTI community in Tanzania, where homosexuality remains taboo and punishable by prison and fines.
"Courage is not measured by standing in front of a marching band of enemies. It's measured by that internal push brought about by much thought of the consequences of one's action—as it were, jumping in the deep when one has to jump. The step to the unknown is but a product of that," wrote Alessia Valenza, who met Mjomba at a university course in late 2010. "Maurice needed not to announce to the whole world he was gay for him to be known he was. He lived a quiet life; permeated by his work with injecting drug users and responsibilities in the gay group he helped form. His human rights work at the Center for the Promotion of Human Rights was admirable."
We remember Maurice Mjomba for his tireless advocacy and sacrifice for our community in Tanzania and beyond.