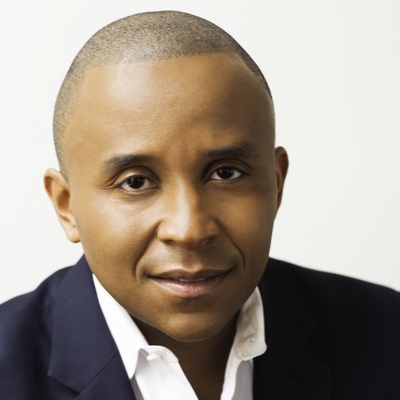 Rashad Robinson
Rashad Robinson was born on October 13, 1978. He is a highly respected civil rights leader and human rights advocate, a blogger, author, and current executive director of Color Of Change, the nation's largest online racial justice organization.
Rashad Robinson was born in Riverhead, Long Island, to Everett Robinson, a tile contractor and entrepreneur, and Shirley Robinson, a homemaker and business owner. Robinson attended Riverhead High School, and hosted a news talk shown on Cablevision's public access channel. Following graduation in 1997, he enrolled at Marymount University, where he earned his Bachelor of Arts degree in political science. As a student at Marymount, Robinson served as student body president during his junior and senior years. He also interned for former Congressmen Michael Forbes, following the representative's switch to the Democratic Party.
Following college, Rashad Robinson held leadership positions at a number of social justice advocacy organizations, including as national field director at FairVote (formerly known as the Center For Voting and Democracy), and at the Right to Vote Campaign, a national collaborative of seven major civil rights groups, including the NAACP, the NAACP Legal Defense Fund, the Mexican American Legal Defense and Educational Fund, People for the American Way, and the American Civil Liberties Union. The Right to Vote Campaign worked to bring an end to voter disenfranchisement of people with felony convictions.
Rashad became the senior director of media programs at the Gay & Lesbian Alliance Against Defamation (GLAAD), and went to work spearheading the development of GLAAD's Media Field Strategy division, which has helped build a communications infrastructure within movement organizations, and provided strategic media support, trainings, and message development in states across the country, supporting successful initiatives to change public opinion and policy.
In 2011, Rashad Robinson became the executive director of Color Of Change. As a force driven by over one million members, Color Of Change moves decision makers in corporations and government to create a more human and less hostile world for Black people and all people.
"At Color Of Change, I get to provide the opportunity for our members—and the community at large—to leverage their voices in order to bring about real change. Every single day we hear and see the voices and stories of those that want to be heard and counted," Robinson told the Ubuntu Biography Project. "At Color Of Change, we take moments that exist in the world and provide opportunities for those folks to be part of movements for change." He says he is "inspired by how we accomplish civil rights work, not only through changing public policy, but also by advancing long-term culture change."
According to the organization, "…under Rashad's leadership, Color Of Change has developed winning strategies to change the written and unwritten rules of many fields affecting Black people's lives: forcing over 100 corporations to stop funding the secretive, right-wing policy shop ALEC; framing net neutrality as a major civil rights issue to win a free and open Internet; ending the network fun of shows inaccurately portraying and dehumanizing Black people, such as COPS and the Glenn Beck show; eliminating voter intimidation tactics from the right-wing playbook; and holding local authorities accountable for their abuses by winning justice for Black people hurt or killed by anti-Black violence. Rashad is committed to advancing the power, freedom and wellbeing of Black workers, students, families, farmers, immigrants and others, wherever their freedom is limited or threatened."
Robinson has appeared in hundreds of news stories, interviews, political discussions, and as an op-end author in media outlets including ABC, CNN, MSNBC, BET, NPR, "The Root," "The New York Times," the "Los Angeles Times" and "The Huffington Post." He was selected as one of "EBONY" magazine's Power 100 honorees for 2015, and for the past six years. "The Root" has named Robinson to The Root 100 list of influential African Americans under 45. In 2015, Fast Company named Color Of Change the 6th Most Innovative Company in the world; in 2016, the Stanford Social Innovation Review profiled Color Of Change's strategies for "pursuing the fight for racial justice at Internet speed" in both online and offline venues.
Robinson is the proud recipient of awards from several organizations, including ADCOLOR and Center for Community Change, and serves on the boards of Demos and the Hazen Foundation. He is adjunct faculty at the Center for Public and Nonprofit Leadership at Georgetown University's McCourt School of Public Policy.
Robinson lives in New York City.
We thank Rashad Robinson for his unwavering advocacy and pursuit of social justice for everyone, particularly for the LGBTQ community and communities of color.