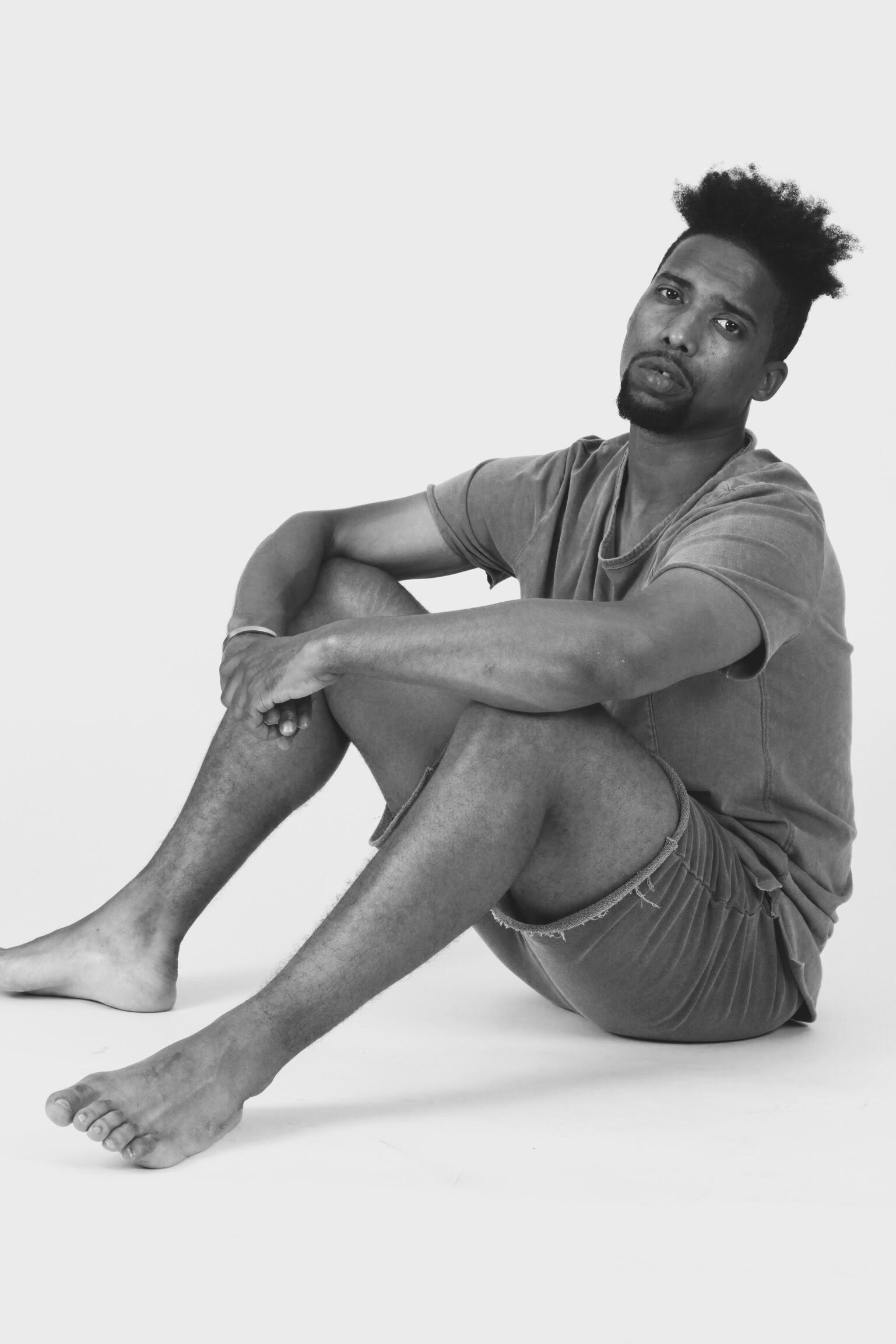 Bryan Epps
Bryan Epps was born on October 13, 1982. He is an accomplished advocate, social justice activist, community builder, and entrepreneur.
Bryan Matthew Charles Epps was born on in Elizabeth, New Jersey, the son of Mark Cobb Epps Jr., a graduate of Cook College, Rutgers University, and Rutgers Business School, where he received his master's in business administration. Mark Epps was recruited by the City of Newark, New Jersey, to advise Ken Gibson, the city's first Black mayor, and the first Black mayor of a large northeastern city. Epps' mother, Dr. Linda Caldwell Epps, is a graduate of Douglass College, Rutgers University, Seton Hall University, and Drew University. She served as a college professor and administrator. Bryan has one sibling, educator Mark Epps III. His parents also raised an older cousin, Micah Caldwell.
As a second generation Black American, Epps was raised in a household with an extremely expansive worldview. His mother, a scholar in African American history, and father, a civil servant, encouraged him to practice principles of self-respect, pride, and community engagement. Epps' mother was afraid of the water, and refused to have her sons in the same predicament. As a result, he was an "aqua-tot" and became a competitive swimmer by the age of five, eventually swimming with the Newark swim team and later at Rutgers University. Epps attended St. Benedict's Preparatory School in Newark (against his will, he says), a diverse all-boys parochial college preparatory school dedicated to instructing young men from Newark and surrounding areas through the lens of strict Benedictine rules. He graduated in 2000.
Epps then enrolled at Rutgers University, where he earned his BA in history, with double minors in anthropology and African studies. Epps also solidified his commitment to social justice and community engagement while at Rutgers. He was elected vice president of the Paul Robeson Club, which organized students campus-wide around politically and socially progressive issues. Epps also chaired the Rutgers College Programming Council's Human Interest Committee, which developed political debates, lectures, and social events for LGBTQ students. He was also a member of the Black Student Union, and volunteered with the National Association for the Advancement of Colored People (NAACP). In these roles, Epps brought often neglected issues like inequity, race, and sexuality to the forefront on campus.
After graduating, Epps worked full-time for the Greater Newark Conservancy, engaging Newark communities in beatification projects and with city officials on environmental policy. He simultaneously pursued full-time graduate studies, earning a Master's of Science degree in urban policy analysis and management from The New School. By the time he turned 21, Epps was elected as district leader of the Downtown Newark neighborhood in which he grew up. He was then voted president of the James Street Commons Neighborhood Association Historic District at the age of 23.
Bryan Epps served as the volunteer executive director of the Newark Pride Alliance. Under his tenure, the Alliance advocated and consulted on the citywide and countywide commissions for LGBTQ concerns, and a center for LGBTQ safety, organizing and advancement; the fostering of Newark's annual Pride Week festivities; and multiple educational symposiums and workshops that engaged an often homophobic public on issues pertaining to the LGBTQ community. For this work, Epps was awarded the Human Dignity Award by Rutgers University, and the Local Hero Award by Bank of America.
Epps was recognized as a stern political campaigner for his work leading a municipal judicial campaign in Brooklyn in 2012. He contracted with various officials and the Working Families Party to lead campaigns and canvasses throughout New York City, New Jersey, and Connecticut, following work as a senior policy analyst for Mayor Michael R. Bloomberg, and senior performance advisor to former Newark Mayor Cory Booker. Epps contributions as one of the few registered Black lobbyists in the State of New York included advocacy on behalf of hospitals in danger of closure, policy work in favor of the Affordable Care Act, and preservation of historic sites.
Bryan Epps' work as a lobbyist and bureaucrat—professions that are thought to be conservative —caused many to be surprised when he was appointed executive director of the Malcolm X & Dr. Betty Shabazz Memorial and Educational Center (The Shabazz Center) at age 31. The Center is the site of the historic Audubon Ballroom, the place where Malcolm X organized and spoke more than 20 times in the last year of his life, and where he was assassinated in 1965. Epps was appointed to take on the demanding tasks of raising the overall profile of the Center, including the planning and implementation of events to commemorate the 50th memorial anniversary of the assassination, and to celebrate what would have been Malcolm X's 90th birthday. The events received coverage on most major news outlets, including BBC, Al Jazeera, Fox and CNN. Epps was named as a 2014 game changer by "Mused" magazine.
As an out queer Black man, Epps employs a millennial's approach to leadership. He believes that leaders are inevitably shaped through collective and informal engagement. Epps' dedication to community has also manifested itself in many ways, including the work he did with board colleagues to develop People's Prep, a public school dedicated to preparing Newark youth for college and beyond. Epps served as co-founder of the school, and board president for three years.
Epps also worked with the Newark community, Mayor Booker, and the Hetrick-Martin Institute (HMI) of New York to develop HMI: New Jersey, a crucial afterschool program for LGBTQ youth. The program was the first in the city of Newark to engage the administration, school system, and nonprofit sector simultaneously in an effort to provide services to LGBTQ young people in need. He served as inaugural advisory chair of the program for two years.
He is also an administrator of The Social (for singles) and Social Squared (for couples), groups that exist to provide events, excursions, and social networking opportunities for gay, bisexual and trans men of color.
Bryan Epps enjoys city life, and is a romantic who desires to build a family and share love on a personal, intimate level. He is a foodie who takes advantage of New York City's restaurants and lounges, but primarily spends free time with friends and family. He also has a Weimernaer/Pit Bull named Remy, and a cat, Cloud.
Epps spends time selecting exotic herbs and quality tea leaves to arrange distinctive, healthy, and tasteful tea blends. In 2015, his hobby turned into Ivnamez™, an artisanal tea leaf and herb blending company that creates personalized organic tea blends. Those interested in more information can email ezanatea@gmail.com.
As a young person, Epps realized that images depicting the LGBTQ community, especially positive ones, were extremely limited. When he was 20 years old, Sakia Gunn, a teenage lesbian from his hometown of Newark, was stabbed to death by an adult male for rejecting his sexual advances while heading home. Despite common acts of violence similar to that which took the life of Gunn, the proliferation of homophobia in everyday culture, and any substantial proof to the contrary, Epps believes that individuals and a larger community that reflect his own world view always exist. His quest for community led him to a lifelong pursuit of activism and organizing.
"Despite the fact that too many in the world are united by the shared experience of oppression, and the fact our ancestors have been tortured, assassinated, and martyred, and that our lived experiences are denied legitimacy, my blood flows knowing I am able to keep history alive in the communities of which I am part," he says.
We thank Bryan Matthew Charles Epps for his inspiring advocacy, for touching the lives of others through his leadership and community building, and for his many contributions to our community.