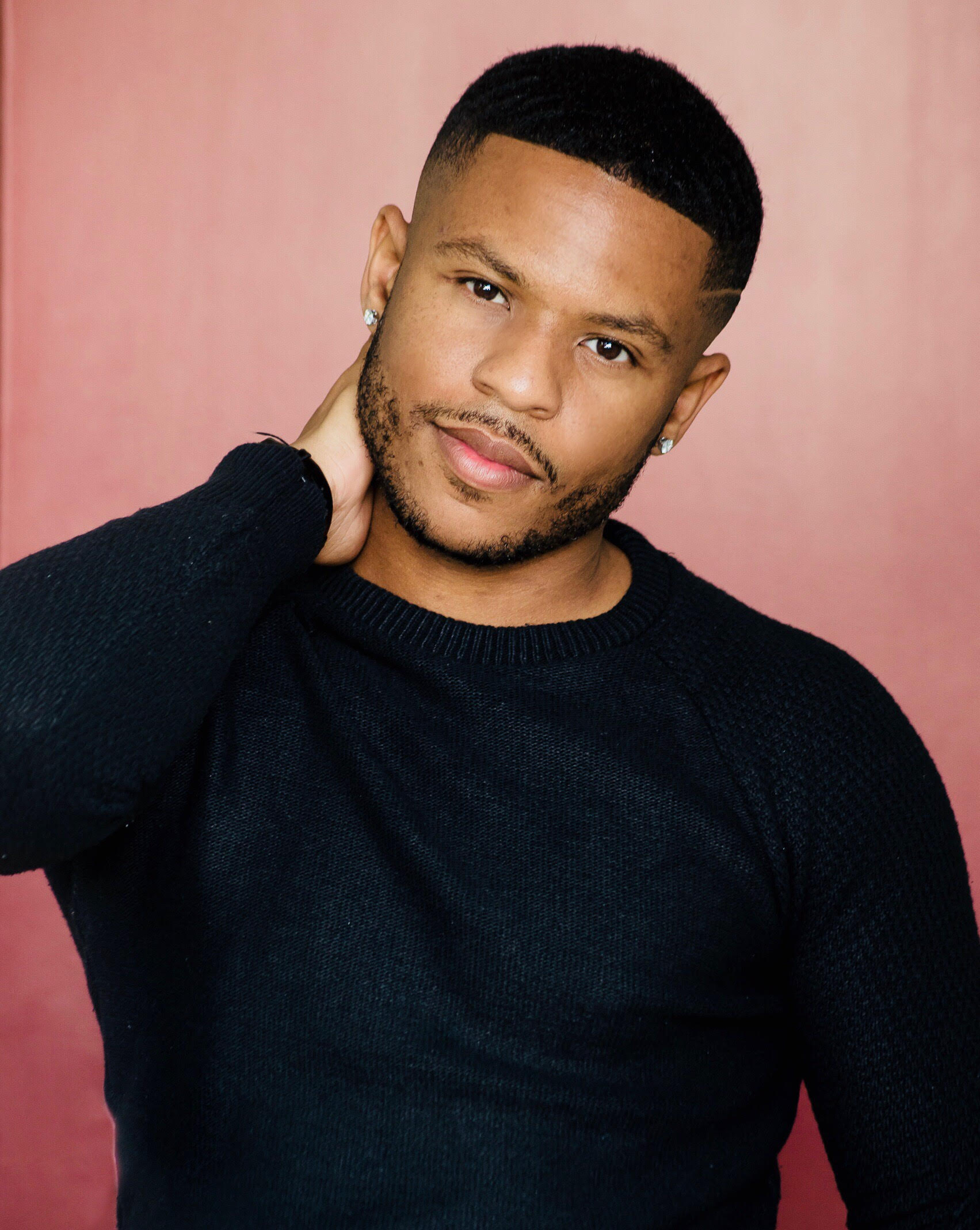 Yolo Akili Robinson
Yolo Akili Robinson, known as Yolo Akili, was born on October 14, 1981. He is the executive director and founder of BEAM (Black Emotional and Mental Health Collective), an organization named after Joseph Beam, the prolific Black gay activist.
Yolo was born Michael Todd Robinson Jr., in Fort Lauderdale, Florida, to Michael Robinson, a soldier, and Patricia Robinson, a department store manager. Because his father served in the military, Yolo lived in many places as a child, however most of his early life was spent in Weierhof (Germany), Fort Lauderdale, and Augusta, Georgia. He earned his Bachelor of Arts degree in women's and African American studies at Georgia State University (where he was also re-named as per the African American Studies department's custom), and completed his 200-level yoga certification at Yoga of India, a school in Sandy Springs, Georgia.
Yolo first gained recognition nationally as a spoken word artist in Atlanta, and later as a community organizer. His work centers on themes of Black healing and challenging patriarchy. Some of his most well-known accomplishments include his book, "Dear Universe: Letters of Affirmation & Empowerment For All Of Us," his docu-poem, "Are We The Kind of Boys We Want?", his anti-sexism work with Sweet Tea: Southern Queer Men's Collective and Men Stopping Violence, and his essays, "Gay Men's Sexism & Women's Bodies," "Why Black Mental Health Literacy Matters," and "The Immediate Need for Emotional Justice."
Yolo's writings have appeared in "The Huffington Post," "V-Day," "The Atlanta Journal-Constitution," The Good Men Project, and "Everyday Feminism." He has been featured on BET.com, and in "The Feminist Wire" and "The Daily Princetonian."
As executive director of BEAM, Yolo and the organization train individuals, organizations, and grassroots movements on how to implement and embody healing- and social justice-informed mental health strategies into their communities and work.
Yolo also leads the Healthy Young Men's Study, a National Institutes of Health (NIH)-funded initiative aimed at researching how to improve health outcomes for young Black and Latino men.
When asked about his purpose, Yolo says, "I'm here to co-create tools that help us heal."
Yolo makes his home in Los Angeles, California.
We thank Yolo Akili Robinson for his advocacy in the areas of emotional and mental health, feminism, and healing, and for his steadfast support of our community.