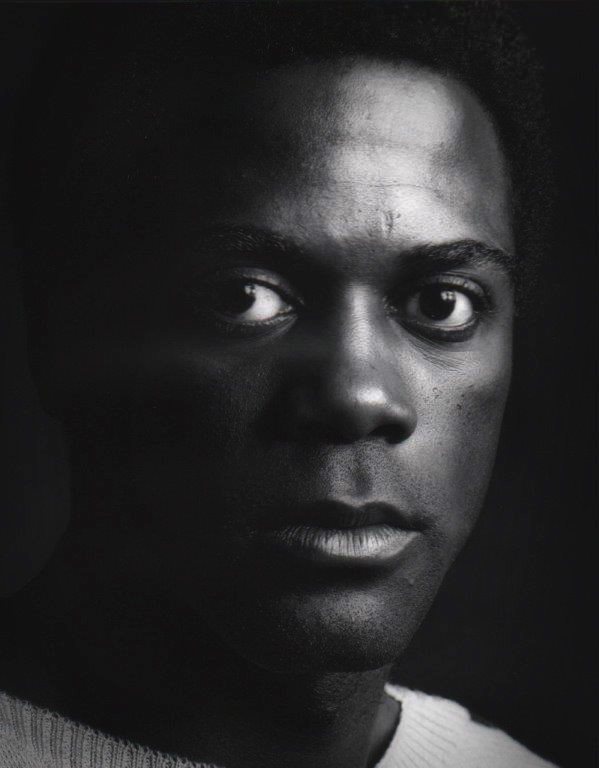 Howard Rollins
Howard Rollins was born on October 17, 1950 (to December 8, 1996). He was stage, film, and television actor, best known for his portrayal of Coalhouse Walker, Jr. in the 1981 film, "Ragtime," for which he earned an Academy Award nomination for Best Supporting Actor. Rollins also had a successful career on television as Virgil Tibbs on the television series, "In the Heat of the Night," and on daytime's "Another World," for which he received an Emmy nomination.
Howard Ellsworth Rollins, Jr. was the youngest of four children, born in Baltimore, Maryland, to Howard E. Rollins, Sr., a steelworker, and Ruth R. Rollins, who worked as a domestic. He thought he would become a teacher, but at 17, a friend convinced him to attend a casting call at a local Baltimore theater, where he won a role in the John Steinbeck classic, "Of Mice and Men." Rollins surprised himself with the talent he displayed. Of that experience, he told "The New York Times" in 1981, "Things made sense to me for the first time in my life." He studied theater at nearby Towson State College, but left in 1970 to play the role of Slick in the PBS soap opera, "Our Street." In 1974, he moved to New York, and appeared on Broadway and in television films, including "Roots: The Next Generations."
Rollins celebrated performance in the 1981 Dino De Laurentiis/Miloš Forman motion picture, "Ragtime," almost didn't go his way, despite his leading man good looks and his dependable acting. When Rollins tried out for the film, for which he was later nominated for an Academy Award and two Golden Globes, he had to beat out 200 other actors for the leading role, including O. J. Simpson. When he found out that he got the part, Rollins told "People" magazine that he "just fell down on the floor and cried" because he was so happy.
Success eluded Howard Rollins after his success in "Ragtime," and he did not get another strong role until he played Captain Richard Davenport in "A Soldier's Story" in 1984. It was an adaptation of the Pulitzer Prize-winning stage production of the same name. The movie's director, Norman Jewison, told "People" that Rollins had a "quiet elegance and dignity" about him; critics did not treat him so kindly, with one saying he gave an "adequate performance."
Rollins' life and career took a positive turn when he won the part of Detective Virgil Tibbs in the television series "In the Heat of the Night" in 1987, a role previously played by Sidney Poitier in its original film version. "Heat" took place in the deep South, and its central characters were police chief Bill Gillespie (portrayed by Carroll O'Connor of "All In The Family" fame), and detective Virgil Tibbs (Rollins), a transplanted Philadelphia police officer. Racial tensions often ran high in the South and were portrayed on screen in the lives of its central characters.
However, Howard Rollins found the work in the series to be formulaic, and often felt uneasy and isolated. He said that when he would leave the set, certain words that were used in reference to blacks and treatment of blacks bothered him. The onscreen racism was too close to the real life racism he had encountered, and that made shooting the series uncomfortable for him. Rollins stated that he did not find the environment welcoming or friendly.
Rollins began to indulge in crack cocaine and alcohol. In 1988, while filming the television series in Louisiana, he was arrested for crack cocaine possession. He tried rehab in 1990, but soon his drug and drinking problems overwhelmed him. This affected his work, and Rollins reportedly arrived late on the set—and sometimes did not show up at all. His problems continued as he was arrested three more times in Georgia during 1992 and 1993 for driving under the influence. His last arrest resulted in a 70-day jail sentence.
Because of continued legal problems, Howard Rollins was ultimately dropped from "In the Heat of the Night," despite his popularity with fans, and replaced by actor Carl Weathers. After completing drug rehab, Rollins was invited back as a guest star on several episodes in the seventh season, but further legal problems led to his being totally banned from the county where the series was filmed. During this time, Rollins changed his appearance and reportedly began acting erratically.
The show's producer, Herb Adelman, said Rollins would be welcomed back after he worked out his problems, but Rollins would never return. In an August 1993 interview with "Jet" magazine, Rollins discussed his recent brushes with the law. "I now have found other ways to try to make my situation work. I don't regret anything I've done in my life because they've brought me here and I've become a better actor based on those things," he said.
After serving his sentence, Rollins returned to New York and isolated himself in his apartment, where he lived alone since the early 1980s. He did not find work for months until he landed the role as a Harlem minister on a "New York Undercover" episode in 1995. The show's producer, Don Kurt, told "People," "We were apprehensive about hiring him, but he was a treat to work with." According to Kurt, it appeared that Rollins had turned his life around.
To his colleagues in the business, Rollins was an extraordinarily gifted performer who felt deeply the emotions of the parts he played. Anne-Marie Johnson, who played Rollins' wife on "In the Heat of the Night," told "People" about a scene in which Rollins had to inform a mother that he had shot and killed her son. Johnson said, "Something in the scene really touched Howard. He just broke down." She said of Rollins in the same interview, "Howard was such a sensitive artist. He was a tortured soul."
In 1995, Howard Rollins played the part of a recovering alcoholic in Peter Cohn's "Drunks." While the show received mediocre reviews from the movie critics, Rollins was acknowledged as a talented actor. That same year, he also played the role of Chimbuko, an activist and former drug addict, in "Harambee," a PBS special. Of his performance, director Fracaswell Hyman said in the "Detroit News," "Howard has had his own trials and personal troubles…He was a joy to work with. His sensitivity and talent is so strong that he works very hard." In the last years of his life, Rollins also appeared on the TV show "Remember WENN" (his final acting role).
Those closest to Rollins believe that he had turned the corner and that his career and life were moving in a positive direction. He was an impassioned, often tormented individual who, at times, became emotionally embroiled in his parts. That, many feel, made Howard Rollins the extraordinary actor that he was, and will be remembered as.
Rollins was a frequent patron of gay clubs in Los Angeles, along San Francisco's Castro Street, and in New York's Greenwich Village. He would often go clubbing with fellow gay thespians, Raymond St. Jacques and Paul Winfield. But he was not public about his homosexuality. Rollins often played romantic leading men, and the common industry standard at the time held that public disclosure of queer desires would break a career, especially if you were cast in sexy and romantic roles, opposite sexy and romantic women.
In the fall of 1996, Rollins was diagnosed with AIDS. Six weeks later, he died at St. Luke's-Roosevelt Hospital in New York at the age of 46, from complications from AIDS-related lymphoma. As was typical at the time, his publicist issued a statement claiming he suffered from lymphatic cancer, but it was later revealed by his family that Rollins had been diagnosed with AIDS. He was interred at Woodlawn Cemetery in his native Baltimore.
Upon hearing of Rollins' death, Carroll O'Connor was quoted in "Entertainment Weekly" as saying, "My wife and I are deeply saddened by Howard's death. He was a friend who we loved dearly." O'Connor understood what Rollins was going through, and made this statement in the "Detroit News" after Rollins was replaced in the cast of "Heat": "Howard has a problem, but it's a problem that 1-in-3 Americans face. There isn't a family that doesn't face this in some way." O'Connor knew of Rollins' suffering first-hand because O'Connor's son, Hugh, who played a law officer on the show, committed suicide in 1995 at the age of 33 after losing his 16-year battle with drugs.
On October 25, 2006, a wax statue of Howard Rollins was unveiled at the Senator Theatre in his hometown of Baltimore. The statue is now at Baltimore's Great Blacks in Wax Museum.
We remember Howard Rollins in appreciation of his skillful and often touching acting, and for his many contributions to our community.