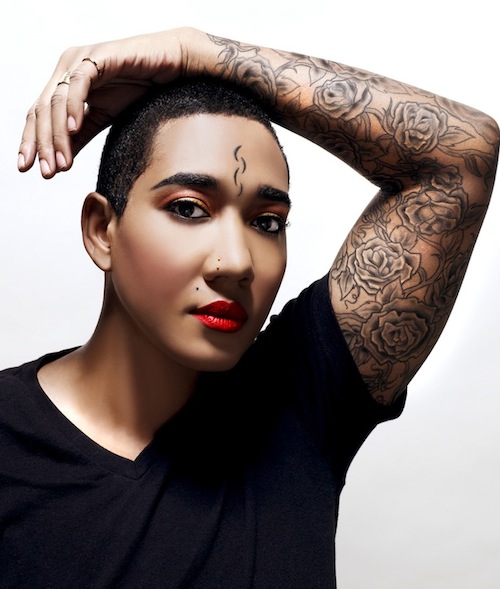 Diana King
Diana King was born on November 8, 1970. She is a singer and songwriter perhaps best known for her hit 1995 single, "Shy Guy," and her remake of "I Say a Little Prayer," which was featured on the "My Best Friend's Wedding" soundtrack. In 2012, King became the first Jamaican artist to come out publicly as LGBTQ.
Diana Eugena King was born in Spanish Town, Jamaica, to an Afro-Jamaican father and Indo-Jamaican mother. Growing up, King had a variety of musical influences, including reggae, dancehall, pop, R&B, and country. When she was just 13, King was gang raped after looking at a girl for too long, and ran away from home.
"I call that time the turning point in my life," she told the "Times of India" in 2015. "It's a weird feeling. In a way I'm grateful that it happened because it made me a singer. If it hadn't happened, maybe I wouldn't have become a singer. I began singing after I ran away from home. I started working as a singer at a resident hotel because singing was the one thing I knew I could do, even though I didn't want to become a singer. We would work six days a week, and honestly, it was heaven."
In 1994, King signed a recording contract with Sony Music after appearing on The Notorious B.I.G.'s hit, "Respect." That led to her record a cover of Bob Marley's "Stir it Up" for the "Cool Runnings" motion picture soundtrack. The following year, her single, "Shy Guy," became a huge hit, reaching #13 on the Billboard Hot 100 chart, and #2 on the UK Singles Chart. It went on to sell five million copies worldwide, and was certified gold in the United States. In addition to being included on the soundtrack to the film "Bad Boys," "Shy Guy" was the lead release off King's debut album, "Tougher than Love," which was released in April of 1995.
After two follow-up singles and a collaboration with Nahki, King returned to the Billboard Top 40 in 1997 with a cover of Dionne Warwick's "I Say a Little Prayer" for the soundtrack to the film "My Best Friend's Wedding." Her sophomore album, "Think Like a Girl," was released later that year, hitting #1 on the Billboard Top Reggae Albums chart and spawning the international singles, "L-L-Lies," "Find My Way Back," and "Supa-Lova-Bwoy." King also appeared in the documentary "When We Were Kings," and performed the film's title track with Brian McKnight.
Over the next five years, King continued to produce music, and performed and collaborated with artists that included Celine Dion, Brownstone, Toots Hibbert, Ziggy Marley, Buju Banton, Maxi Priest, Shaggy, Gentleman, Kid Capri, Richie Stephens, and I-Three. She toured five cities in India in 1999 (King has Indian heritage through her mother), and released her third album, "Respect," in July of 2002 (initially released in Japan, it eventually became available in the United Kingdom in 2006 and the United States in 2008). Her single, "Summer Breezin'" was a hit in 2002, followed by the single, "Spanish Town Bluez," four years later.
In 2010, King's own record label, ThinkLikeAgirL Music, Inc., released her fourth studio album, Warrior Gurl," in Japan. The album was renamed "AgirLnaMeKING" and distributed internationally in November of 2012, along with the singles, "Yu Dun Know," "Closer," and "Jeanz N T-Shirt." By creating her own label, King has been able to retain more control over her music.
In June of 2012, King became the first Jamaican artist to ever publicly come out when she identified as lesbian on her Facebook page. "I answer now, not because it's anyone's business but because it feels right with my soul and I believe by not answering or hiding it all these years somehow makes it appear as if I am ashamed of it or that I believe it is wrong," she wrote.
Although she personally acknowledged her sexuality in her 20s, King decided not to initially go public out of concern for her daughter and son. In a 2016 interview, King revealed that she remained close to only one of her 15 siblings in the wake of coming out. For her courage, King was given the prestigious Vanguard Award at the 2012 Out Music Awards in Las Vegas.
In 2015, fellow Jamaican singer Shaggy said in an interview, "I live in Kingston, and there are a lot of gay people in Jamaica, and nobody is walking around killing gays. If you look at the statistics, there has not been any killing of gays in Jamaica. The only killings you hear is gay-on-gay crime, which is crime of passion. So don't listen to the propaganda and be misled." In response, an angry King revealed her childhood rape and added, "And you don't even have to physically kills [sic] us. We die inside everyday because we are denied our human rights…"
King announced in 2016 that she was working on an all-lesbian record label, as well as new music. She created controversy in her home nation of Jamaica after posting on social media: "Jamaica is tolerant of rape and sexual abuse of children even incests [sic] but not of sex between consenting LGBT adults."
We thank Diana King for her numerous contributions to the world of music, and for her courageous support of our community.