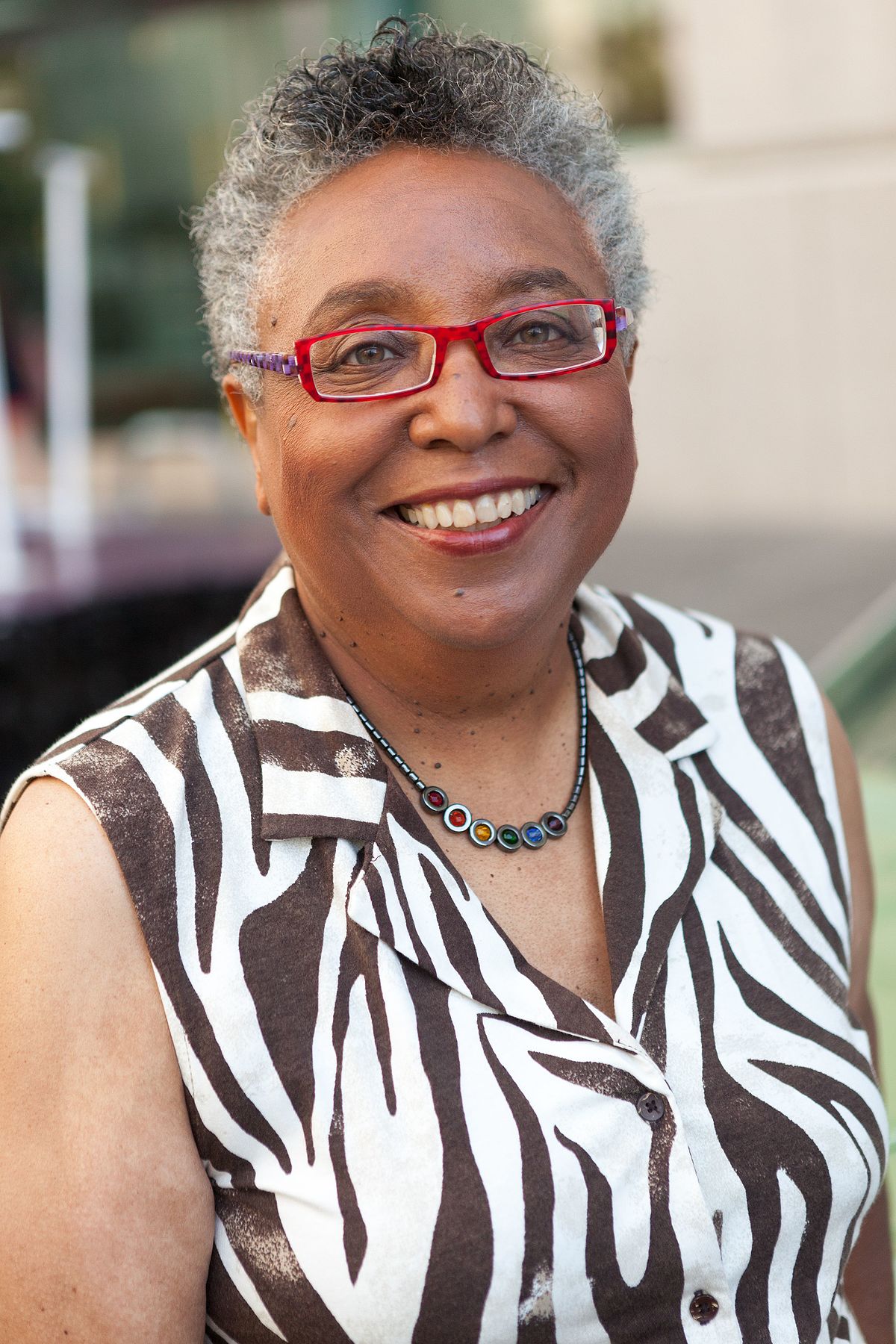 Dr. Sylvia Rhue
Dr. Sylvia Rhue was born on November 13, 1947. She is a widely respected writer, activist, filmmaker, producer, religious scholar, sexologist, and animal rescuer.
Sylvia Rhue comes from a family with deep roots in America's history. Her family's heritage is a bittersweet snapshot of Americana sifted through the rigors of slavery. On the side of her father, Howard, Rhue's forebears escaped from the Miles plantation in Virginia by way of the Underground Railroad, meeting up with Harriet Tubman in Detroit. Tubman helped them get to Buxton, Ontario, a town comprised mainly of escaped slaves. While there, they met a French-Canadian named Rhue, who helped them out. They were so grateful that they took his name.
From a very young age, Rhue's mother, Beverly, regaled her with stories of their history going back to Blair House (across the street from the White House, where ambassadors stay when they are in DC) during the Civil War. Beverly Rhue told Sylvia that her great-great grandmother lived in Blair House (first as a slave then as a servant) and babysat President Lincoln's children. The great-great grandmother had a child by the master of the house, who turned out to be Montgomery Blair, the postmaster general in Lincoln's cabinet, and the lawyer for Dred Scott, a slave in the United States who unsuccessfully sued for his freedom and that of his wife and two daughters in the infamous Dred Scott v. Sandford case of 1857. In what must seem ironic today, Blair's father, Francis Preston Blair, was one of the founders of the Republican Party. So, the founder of today's GOP has a great-great-great granddaughter who is a Black lesbian activist.
Rhue's parents met in Canada, and immigrated to the United States during WWII. They had a son, Thom, and later Sylvia, who grew up in Southern California. Thom went to Stanford University to obtain his Ph.D., and became the Deputy Assistant Secretary of Education in the Carter Administration. Thom, who was also gay, distinguished himself in academia, working as the Associate Senior Vice President for University Advancement at the University of Southern California (USC), until he succumbed to esophageal cancer in 2011.
Never one to let anything stand in the way of her education, Sylvia Rhue began at a young age to read everything she could find on Black history, because it was not being taught in schools in the 1960s. She also immersed herself in religious studies, and many other academic endeavors.
Sylvia Rhue attended Oakwood College (Now Oakwood University), a Seventh-Day Adventist college, in Huntsville, Alabama, and received her master's in social work degree from the University of California at Los Angeles. Upon completion of the degree in 1971, Rhue began working for the Regional Center for the Developmentally Disabled, and transitioned to a position as a psychiatric social worker for the Martin Luther King, Jr. Hospital in South Central Los Angeles. As part of her job, she was trained to be a sex therapist, and eventually worked at a sex therapy clinic specifically working within the African American community.
Rhue went on to become the first African American to receive a Doctorate in Human Sexuality from the Institute for the Advanced Study of Human Sexuality in San Francisco, California. As a part of her dissertation, Rhue was able to create a documentary on Black lesbians, which re-kindled her childhood interest in making movies. She co-produced, with Dr. Dee Mosbacher and Frances Reid, the acclaimed documentary "All God's Children," a film that dealt with African American values, gays and lesbians and their families, religion, and African American responses to homophobia.
Sylvia Rhue's activism stemmed from a keen sense of justice and societal fair play. It helped that she learned about activism from meetings and interactions with renowned activists and leaders Flo Kennedy, Angela Davis, June Jordan, Gloria Steinem, and Dr. Martin Luther King, Jr. She was part of an (unofficial) welcoming committee for Dr. King when he came to Los Angeles. In 1965, Dr. King wrote Rhue a letter thanking her for her work; she had gone door to door raising money for King and the Movement for Civil Rights. At one point, Angela Davis even washed Rhue's car ("a long story").
Rhue's coming out process was during the time of compulsory heterosexuality in the 1960s and early 1970s. She went to the newly established Los Angeles Gay and Lesbian Center in 1973—and never looked back. Sylvia joined the Black Gay and Lesbian Leadership Forum at its inception, and continued organizing on the behalf of the LGBTQ community. She worked with the Los Angeles Gay and Lesbian Center as the assistant director of counseling, and later as a policy and public affairs advocate. She followed that by becoming the manager for the California Freedom to Marry Coalition, and worked statewide to secure same-sex marriage rights for lesbian and gay couples. When her brother Thom was able to marry his husband, Jeff, Rhue was proud to have been on the inside track to help make marriage legal in California.
Because of her vast work for social and sexual justice, Rhue was asked by Keith Boykin to serve as a board member for the landmark civil rights organization, the National Black Justice Coalition, in 2003; two years later, she accepted the position of director of religious affairs, later becoming the director of research and academic initiatives. Previously, Rhue had served as the director of Equal Partners in Faith.
Rhue was also a Gay, Lesbian Alliance Against Defamation (GLAAD) Board member in Los Angeles, which gave her the opportunity to be an advisor to Paramount Television Studios on how to handle lesbian/gay wedding storylines on the "Northern Exposure" and "Dear John" television shows.
Currently, Sylvia Rhue serves as the executive assistant to Bishop Yvette Flunder at City of Refuge Church in Oakland, California. She loves her work, and is grateful for the call to serve in such a dynamic setting.
Although Rhue is single, the love of her life is her rescued cocker spaniel, who she shamelessly spoils as often as possible. Rhue has no plan to retire since "injustice has no foreseeable retirement plans," and she believes it is imperative that Black SGL/Queer men and women "revel in their beauty and brilliance, and learn to love themselves furiously."
Rhue has written a piece for "The Huffington Post" that she recommends. You can read "No Season of Jubilee" at http://www.huffingtonpost.com/…/no-season-of-jubilee_b_7628…
We thank Dr. Sylvia Rhue for her lifelong commitment to social justice, her loving advocacy for SGL/LGBT/Queer equality, and for her many contributions to our community.