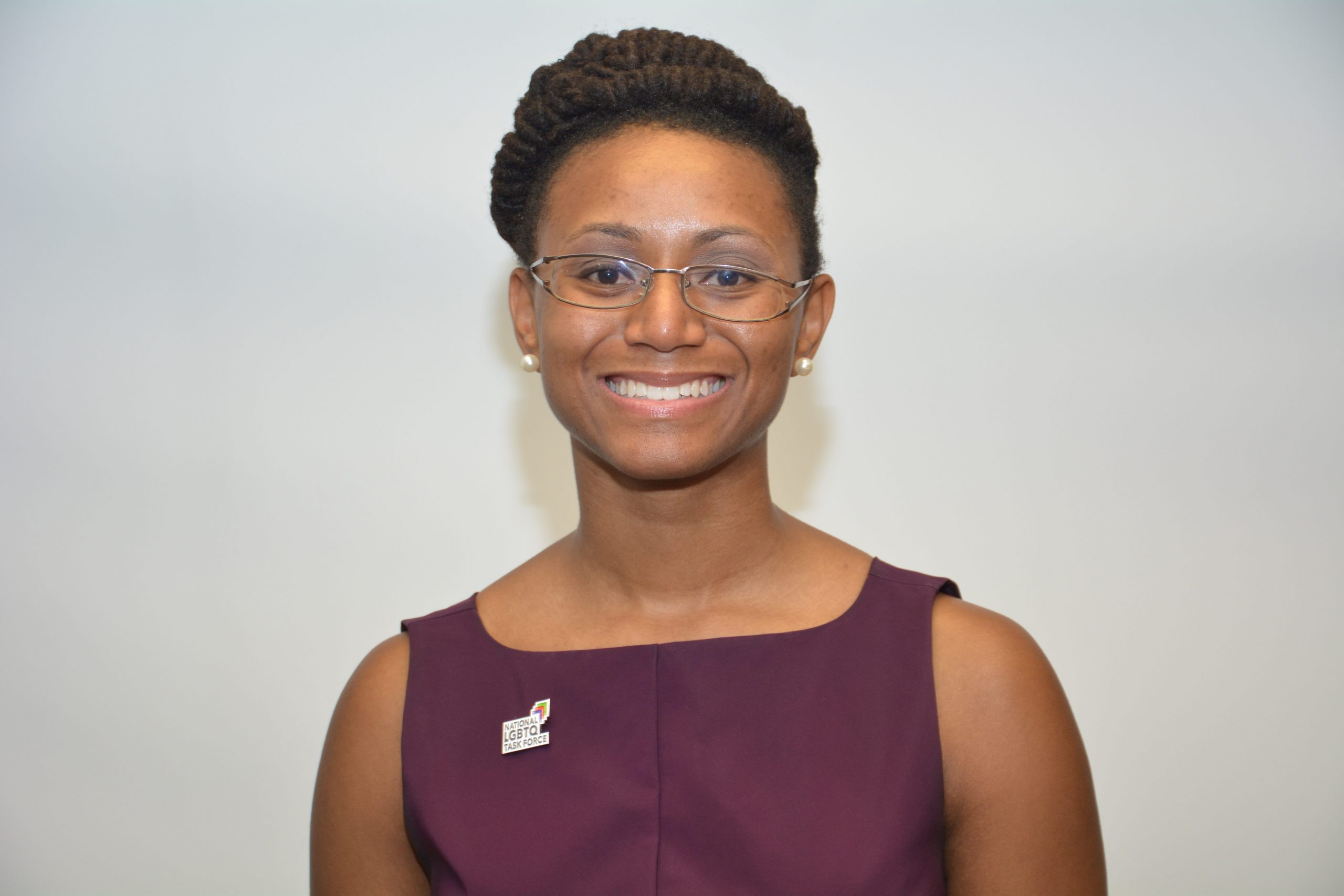 Victoria Kirby York
Victoria Kirby York was born on November 14. She is an organizer, advocate, political and electoral strategist, Christian lay leader, and LGBTQ movement leader.
Victoria Kirby York was born in London, England, the daughter of Vincent Kirby, a machinist, and Monica Savage, a legal secretary and travel agent; she has a sister, Felicia. Kirby York attended Blake High School for the Arts in Tampa, Florida, and received a bachelor's degree in communications and a master's in public administration from Howard University. At college, Kirby York was the chair of the General Assembly, the first openly LGBTQ person elected to the Howard Board of Trustees, and participated in CASCADE, Chapel Assistants, and the Annenberg Honors Program.
As deputy director for the Advocacy & Action Department at the Washington, DC-based National LGBTQ Task Force, Kirby York manages and organizes at the intersections of policy, spirituality, sexuality, racial, economic, and gender justice. She has been organizing in a variety of capacities over the past 16 years regarding a number of progressive issues and candidates at the federal, state, and local levels.
Kirby York served as the Florida director for Organizing for Action (OFA), the non-profit formed from President Obama's electoral campaigns to support his legislative agenda. She has also worked in senior level roles in gubernatorial and presidential campaigns in Florida, for United States Congresswoman Kathy Castor, youth education non-profits, and in the private sector.
Kirby York also has served as a member of the Human Rights Campaign's National Diversity & Inclusion Council, the Advisory Council of the National Black Justice Coalition (NBJC), and a board member for the Center for Black Equity and the Next Generation Leadership Foundation. She was one of four recipients of the 2011 "Metro Weekly" Next Generation awards, was cited as one of Florida's Top 30 under 30 political leaders, and was honored by NBJC as a National Top 100 Emerging LGBT leader. She currently serves as vice-chair for the DC Mayor's LGBTQ Advisory Committee.
Kirby York has been published in the "LGBTQ Policy Journal" at the Harvard Kennedy School of Government, and has been featured on CNN, MSNBC's "Today Show," Fox, the "Washington Post," and a number of other national and international media outlets.
A 2016 recipient of the DC Black Pride Leadership Award, Kirby York is proud to be a part of the Black LGBTQ community, and is grateful to everyone who helped paved her way.
"Our community has provided me with incredible mentors who have helped me to own all of me, and proudly walk with my head held high no matter where I am," Kirby York told the Ubuntu Biography Project.
She lives in Fort Washington, Maryland, with wife Maranda, daughter Aariyah, and a beagle named Kirby.
We thank Victoria Kirby York for her leadership and advocacy, and her support of our community.