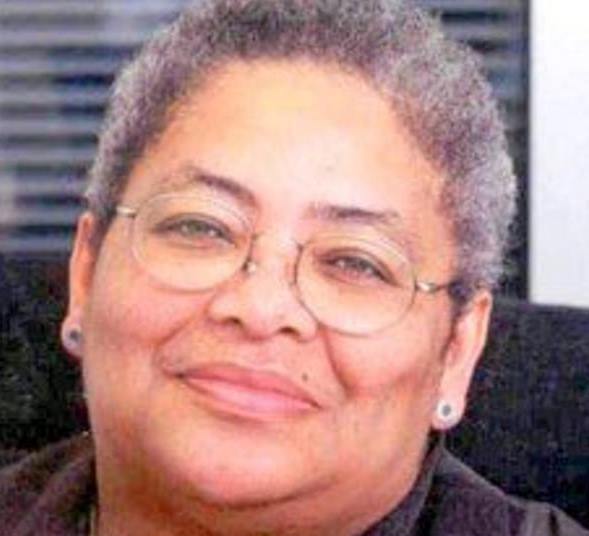 Barbara Burford
Barbara Burford was born on December 9, 1944 (to February 20, 2010). She was a medical scientist, a writer of poetry, fiction, and plays, and a lifelong diversity activist whose efforts helped to transform health services and inspired hundreds of health professionals and managers in the United Kingdom.
Barbara Yvonne Veronica Burford was born in Jamaica, where she was raised by her grandmother until she was seven. As a child of multi-racial identity, she moved with her family to London in 1955, where she was educated at Dalston County grammar school, and went on to study medicine at London University.
Burford joined the National Health Service (NHS) in 1964, specializing in electron microscopy in postgraduate teaching hospitals, before leading a team at the Institute of Child Health and Great Ormond Street Hospital for Children. She ran the pulmonary vascular laboratory there for several years during the 1980s. Her team was central to several breakthroughs in heart and lung transplant surgery for infants and children.
During her years in London, Burford was active in feminist politics, and wrote plays, poetry, short stories, and a novella. Her play, "Patterns," was commissioned by Changing Women's Theatre, and performed in 1984 at the Drill Hall Theatre. Burford's poetry has been published in "A Dangerous Knowing: Four Black Women Poets," and she edited "Dancing the Tightrope: New Love Poems by Women" in 1987.
In 1986, Burford published the acclaimed "The Threshing Floor," a collection of lesbian short stories including the title novella, which is still a regular recommendation on school and Further Education reading lists in the UK and United States. Her writing was informed not only by her lesbian identity, but by her complex cultural identity "as a descendant of three different diasporas: African, Jewish and Scots."
Barbara Burford moved to the City of Leeds in 1990 to set up information technology systems for the National Health Service executive. One of her key achievements was Positively Diverse, a program of guidelines designed to help achieve equality in the NHS. The accompanying field book is still being used by organizations across the country.
As director of equality and diversity at the Department of Health from 1999, Burford began a number of initiatives that are now well established, such as Jobshop, an in-house employment agency that was adopted and used by many National Health Service trusts. She was also a key player in setting up Bradford's healthcare apprenticeship scheme, developed with Bradford University, which changed the demographics of the city's health sector workforce. In 2005, the university appointed Burford the deputy director of its Centre for Inclusion and Diversity, shortly before her retirement.
Barbara Burford established a consultancy to carry on her mentoring and coaching work. She produced important equality guides for the Department of Health on disability, gender, and religion, and helped to develop the equality and diversity strategy for National Health Service North West.
As the director of diversity at the Department for Work and Pensions (DWP) from 2002 until 2005, Burford led the development of equality programs, setting up a structure for the agenda from executive-level steering groups to staff network groups. She also devised a series of projects to improve services, such as Race to Improve, which consulted older people from ethnic minorities, and resulted in a suite of touch-screen information points in community settings in a variety of languages.
Barbara Burford was a pioneer in learning and social change throughout a long and varied career with the NHS, in civil service, and as a consultant to various public sector organizations, equality commissions, government departments, and minority groups. She raised the profile of equality and diversity within the organizations in which she served. Burford was a professional who evoked confidence and compassion in everything she did.
Burford was open about being a lesbian, although it was not widely known outside her circle of close friends and family. She was unfailingly generous, courageous, humorous, and dedicated to the work she loved.
Burford was presented with an honorary doctorate in 2001 from Middlesex University in North London, in recognition of her national achievements in the equality and diversity field.
Barbara Burford died of respiratory failure at age 65. She is survived by her beloved civil partner, Joy Howard, and her daughter, Sarah.
We remember Barbara Burford in appreciation for her impactful commitment to diversity and inclusion, for her poetry and plays, and for her many contributions to our community.