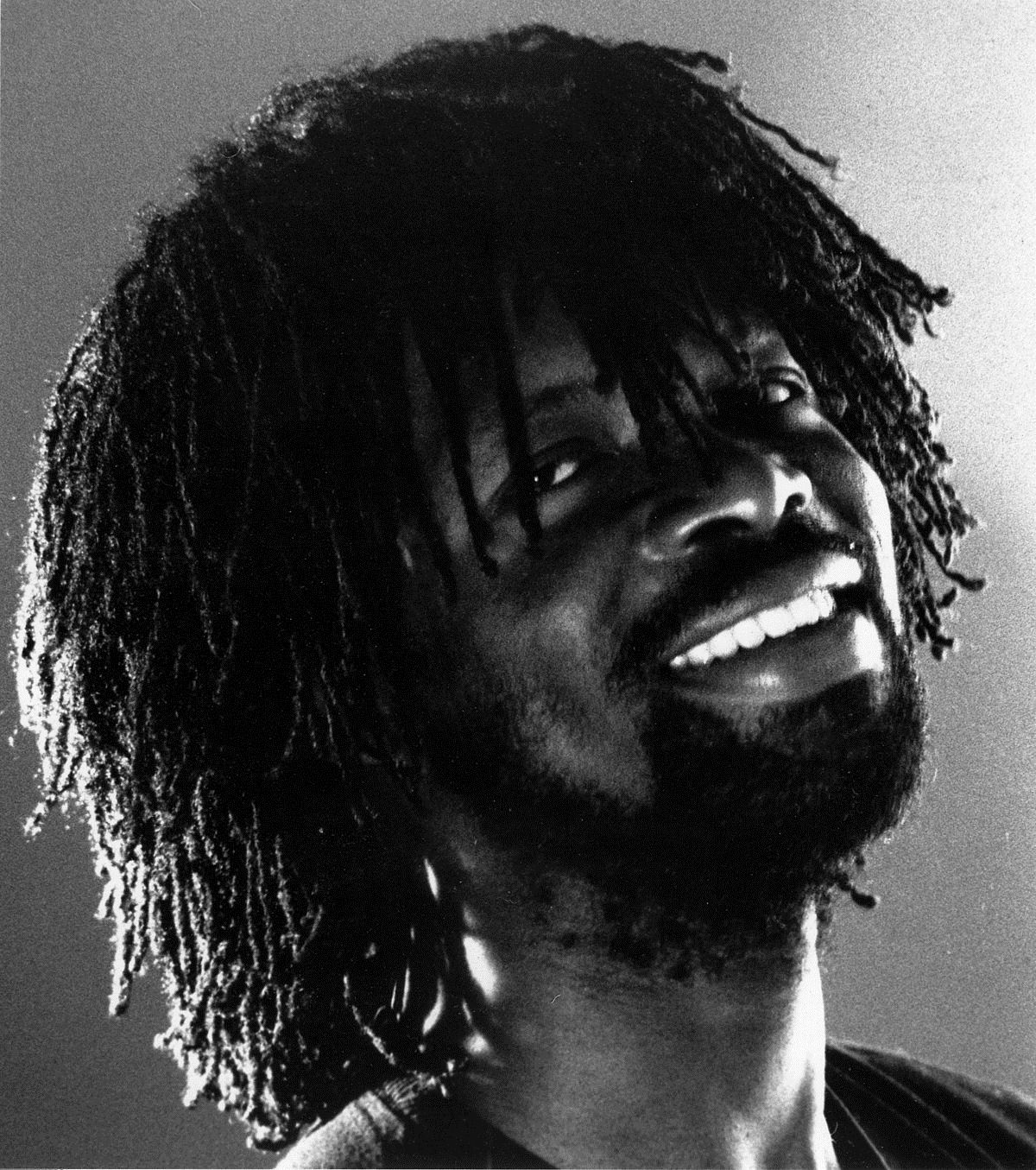 Rotimi Fani-Kayode
Rotimi Fani-Kayode was born on April 20, 1955 (to December 21, 1989). He was a Nigerian photographer working principally in Britain who became one of the most important photographers of the late twentieth century. Fani-Kayode used his work to explore themes of sexuality, race, and culture through his stylized portraits and compositions.
Oluwarotimi (Rotimi) Adebiyi Wahab Fani-Kayode was born in Lagos, Nigeria, the second child of Chief Babaremilekun Adetokunboh Fani-Kayode and Chief Mrs. Adia Adunni Fani-Kayode. His family came from Ife—the Yoruba spiritual center—and were of the family of the Akire—keepers of the shrine of Ife, the Yoruba oracle. Fani-Kayode's brother was Chief Femi Fani-Kayode, a Nigerian politician who served as the former Minister of Aviation.
When he was eleven years old, Fani-Kayode fled his homeland with his prominent family to Brighton, in East Sussex, England, seeking political asylum in 1966 following a military coup and the beginning of the Biafran civil war. Although Fani-Kayode spent most of his life in exile from his homeland, the iconography of the Yoruba culture figures heavily in his photographs.
Fani-Kayode pursued his secondary education in England, where he went to a number of private schools, including Brighton College, Seabright College, and Millfield School, before moving to the United States in 1976 to complete his education. He earned his Bachelor of Arts degree in fine arts and economics at Georgetown University, and relocated to New York City to attend Pratt Institute, where he obtained his Master in Fine Arts. While in New York, Fani-Kayode became friendly with photographer Robert Mapplethorpe, and later acknowledged his influence on his work.
Proud of both his Yoruba heritage and his queer perspective on the world, Fani-Kayode was already making photographs of other Black men in Yoruba garb, and his depictions of male nudes became central to his oeuvre. In photographic prints, Fani-Kayode worked through his attempts to reconcile his life in exile, his rich heritage, and his often disparaged homosexuality. He returned to England soon after his graduation from Pratt Institute in 1983, encouraged by family members to take a position in commercial or fashion photography to earn a living. Fani-Kayode took the occasional commercial photo shoot, but in the end, his passion for his art prevailed. For Fani-Kayode, the imaginative space of the studio allowed him to create new icons whose sexuality and keen sense of mortality offered a vision of the Black body outside of common Western perceptions. To view some of Fani-Kayode's work, visit Autograph ABP.
Fani-Kayode's photographs are lyrical, sensual, sexual, and mythical self-portraits and portraits of other Black and white men. They reflect an ongoing exploration of cultural, sexual, and racial identity and pride. As a Black man exiled in England from his African homeland, Fani-Kayode longed for his Yoruba culture, even though it was not accepting of his homosexuality. This triangle of conflicts defines his work, which was purely artistic rather than documentary or commercial. Both Fani-Kayode's life and art were a dichotomy of revelation and suppression. His images were never exhibited in Africa in his lifetime, fearing that their explicit homoerotic content could damage his family's standing.
Fani-Kayode pushed the bounds of his art to explore sexuality, racism, colonialism, and the tensions and conflicts between his homosexuality and his Yoruba upbringing through a series of images in both color and black and white. His work is imbued with subtlety, irony, and political and social comment. Fani-Kayode was active in the gay political response to the HIV/AIDS crisis, and was a leading voice among Black British artists during the flourishing queer culture of the late 1980s. Like many artists living with HIV/AIDS, Fani-Kayode chose to address his illness directly. Particularly important in this regard is his photographic series, "Ecstatic Antibodies."
Fani-Kayode started to exhibit in 1984, and was involved in nine major exhibitions until his death. In 1987, he co-founded the influential UK Journal "Autograph," and was also an active member of The Black Audio Film Collective. Fani-Kayode was a major influence on other photographers in the late 1980s and 1990s. In an often-cited essay, "Traces of Ecstasy," he explained, "It is photography, therefore—Black, African, homosexual photography—which I must use not just as an instrument, but as a weapon if I am to resist attacks on my integrity and indeed, my existence on my own terms."
Fani-Kayode provided the photographs, and his partner, Alex Hirst, provided the text for the publication "Black Male/White Male" in 1988. The book includes Fani-Kayode's most straightforward images exploring masculinity and race, as well as tender portraits of men loving men, including the writer Essex Hemphill. Fani-Kayode and Hirst also collaborated on at least one photographic series entitled "Bodies of Experience."
Rotimi Fani-Kayode died in a London hospital of a heart attack while recovering from an AIDS-related illness on December 12, 1989. He was only 34. Fani-Kayode's work has since been featured in many exhibitions and retrospectives in the United Kingdom, France, Austria, Italy, Nigeria, Sweden, Germany, South Africa, and United States.
Fani-Kayode was an explorer of the differences and affinities existing between Africa and the West. He operated in an uncompromising opposition to hypocrisy, and an unfailing commitment to the true and the beautiful. His work is admired for its originality and technical precision, and he created a complex, sometimes disturbing, but always honest and elegant view of the world.
We remember Rotimi Fani-Kayode with deep gratitude for his artistic integrity, his advocacy as a Black, gay, HIV-positive artist, and for his many contributions to our community.