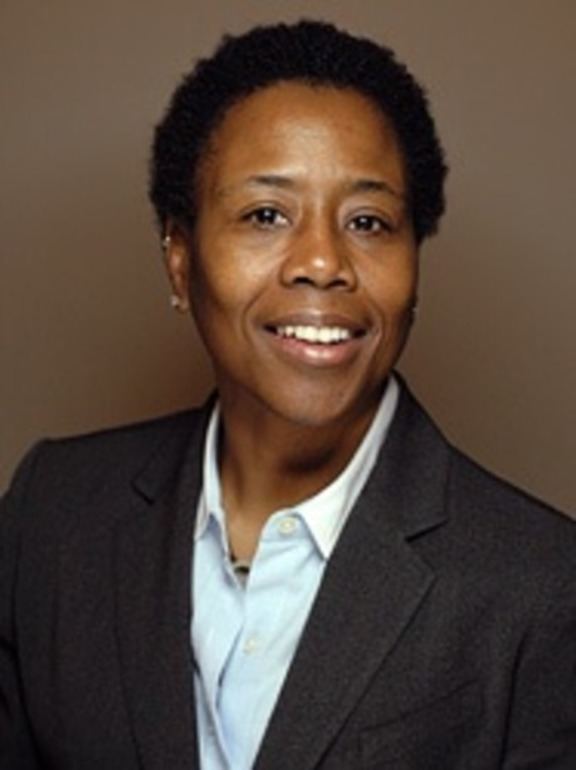 Darlene Nipper
(b. 1966)
"Great leaders help others to experience transformation and become great leaders. Transformation occurs not just at the individual level, it occurs at the collective level."
(CEO of Rockwood Leadership Institute)
Darlene Nipper was born on December 22, 1966, and grew up in Washington, D.C. She attended Howard University where she received a bachelor's degree in Spanish and holds a Master of Science in Administration from Trinity College. Nipper was raised Catholic but now practices mindfulness meditation and Buddhism.  
Nipper began working as a health advocate focusing specifically on mental health, substance abuse, and HIV/AIDS. Over the years, Nipper worked as a director at several organizations in the Washington, D.C./Virginia/Maryland area. Nipper served as senior director and then Vice President for the National Mental Health Association, where she managed programs associated with 340 different mental health associations around the U.S. From 1994 to 2000, she was the director of community at Lt. Joseph Kennedy Center in Rockville, Maryland, which is a community program that helps adults with mental and developmental disabilities. In 2001, she founded the Multicultural and International Outreach Center in the National Alliance on Mental Illness (NAMI). The purpose of the Multicultural and International Outreach Center was to increase membership of more people of color in NAMI. During her time at NAMI, Nipper was promoted to chief operating officer. 
In 2004, Nipper served as the executive director of the BET Foundation where she focused directly on combating obesity in Black women. During this time, Nipper discovered that she had breast cancer, but persisted through and became the appointed director of the Office of LGBT Affairs for DC mayor Anthony A. Williams in 2005. She was appointed to this role after a friend and LGBTQ+ icon, Wanda Alston, who held the position before she was murdered in her home. Nipper's role as director was to provide direction to issues and legislation that would affect LGBTQ+ people. 
Nipper held many more leadership roles throughout the years especially ones that advocate for and promoted information surrounding people with HIV/AIDS. This included working at organizations like Koba Associates, Inc. and the National Institute of Drug Abuse. She also served as Deputy Executive Director of the National LGBTQ+ Task Force. In 2012, Nipper joined the training team at Rockwood Leadership Institute which is an organization that provides training and tools to help individuals and communities to engage in social justice. In 2015, Nipper became the CEO of Rockwood Leadership Institute. 
She has been out as a lesbian and in a committed relationship since 1996. She became an ordained interfaith minister in 2006.