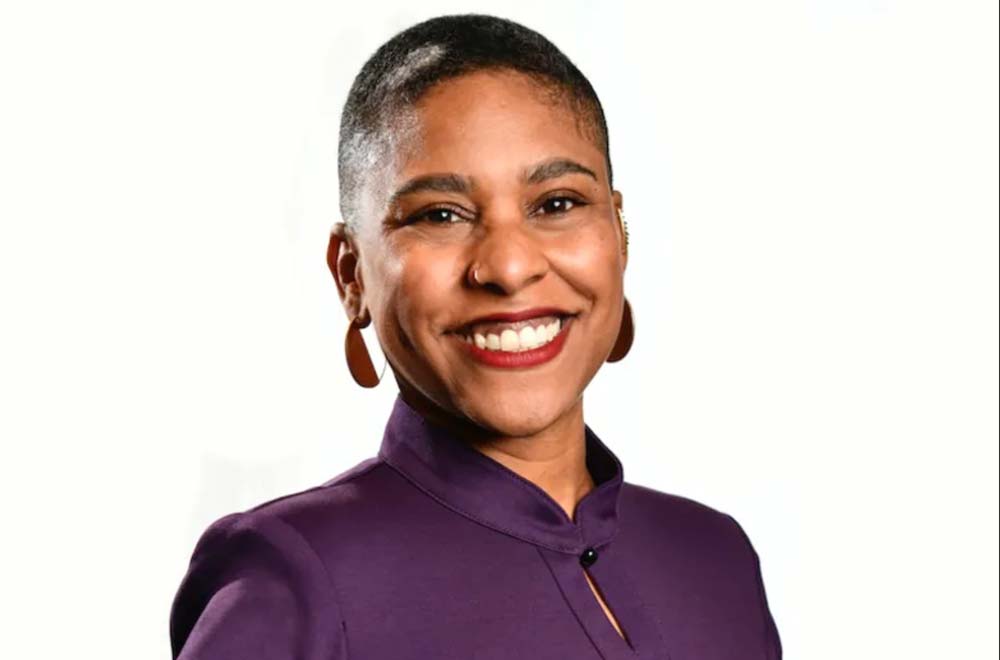 Kierra Johnson
(b. 1976)
"Yes, we do need to have our own voice, we need to have our own stories, we need to be at the table defining our own strategies, solutions, and tactics. But none of the things that have moved us closer to equity, justice, or liberation has been done in siloed communities."
First Black Executive Director of the National LGBTQ Task Force
Kierra Johnson is a LGBTQ+ rights and reproductive rights, health, and justice leader/activist in Washington, D.C. Johnson is the daughter of an Air Force veteran who moved several times throughout her childhood.  Johnson says as a youth she was shy but participating in debate club and joining choir helped her overcome her shyness. She attended the University of Colorado in Boulder, where she was student body president and a member of the Black student union. 
In 2001, Johnson joined Unite for Reproductive and Gender Equity (URGE), a youth based nonprofit in Washington, D.C. that educates the community on and advocates for reproductive issues and policies. Johnson would become the executive director of URGE in 2011. During her time at URGE, Johnson accomplished much, leading the organization to become multiracial, increasing the number of staff from 9 to more than 65 members working in Washington, D.C. and six other states, and launching the Abortion Positive Campaign which was a program that amplified the voices of youth in red states who were advocating for progressive reproductive health agendas and policies.
In 2018, Johnson left URGE and became the deputy executive director at the National LGBTQ Task Force, a social justice nonprofit that organizes around issues pertaining to the LGBTQ+ community. It was announced in 2020 that Johnson would become the new executive director in 2021 making her the first Black person to become executive director in the history of the National LGBTQ Task Force, the nation's oldest LGBTQ+ advocacy organization. 
Johnson has received many awards for her leadership roles, such as the Woman of Vision Award for the Foundation for Women in 2013. She was also named one of the Most Influential Washingtonians Under 40 by Washingtonian Magazine in 2009. Johnson has also served on the board for many other organizations such as the Center for Community Change and the Women's Information Network (WIN)
She is openly bisexual/pansexual and is the mother of three. Johnson currently lives in the DC area with her partner.