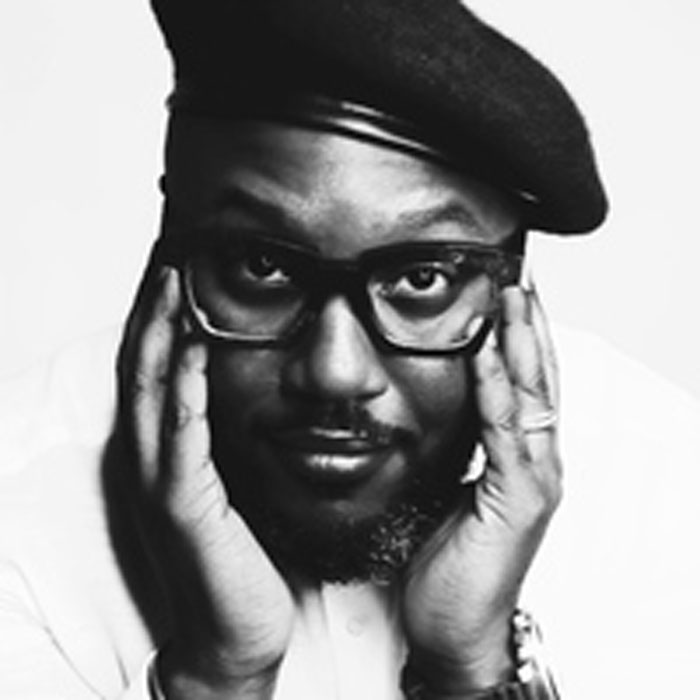 Dr. Nii-Quartelai Quartey
Dr. Nii-Quartelai Quartey is a native of Concord, California, born on April 1. When he was 7 years old, he heard Nelson Mandela speak at the Oakland Coliseum, which he noted as one of the most memorable pop culture moments in his lifetime. He started his advocacy at 13 years old when he was a student organizer for Oprah's Angel Network.
He attended the University of Southern California, where he received a Bachelor of Arts in Political Science/Critical Approaches to Leadership. Dr. Quartey then went to Pepperdine University, earning both a Masters of Arts in Social Entrepreneurship and Change and a Doctor of Education in Organizational Leadership.
Dr.Quartey started his career as deputy to a Los Angeles School Board Member. He then worked as the National Strategic Partnership Manager for the "Voice for Healthy Kids" Initiative. This initiative is now a more than $60 million collaboration between the American Heart Association and the Robert Wood Johnson Foundation and works to address the root causes of childhood obesity in the US. It has resulted in a dozen state and local public policy changes throughout the country. During the 2020 election, Dr. Quartey served as Senior Policy Advisor for the Biden-Harris campaign's "Out for Biden" Initiative. He is a professor, teaching a course at the University of Maryland Robert H. Smith School of Business on personal leadership and team building.
Dr. Quartey currently works as Senior Advisor and National LGBT Liaison at AARP. He was recently on special assignment, with the AARP COVID-19 Vaccine Education Campaign, serving as their Multicultural Engagement Lead, where he worked to reduce widening racial disparities exacerbated by COVID-19 by developing and implementing strategic campaigns. While at AARP, he co-authored the "Maintaining Dignity Study" on multicultural LGBTQ older adults. Dr. Quartey serves as Board Secretary for the National Foster Youth Institute and Chair of the Washington, D.C. LGBTQ Advisory Commission. He was also selected as a Google Next Gen Policy Leader, examining issues at the intersection of tech policy and racial justice.
He received the Welmore Cook Award for Outstanding Leadership from Washington, D.C. Black Pride, the AARP Supplier Diversity Champion Award and most recently a Black LGBTQ+ Champion Recognition Award from the Urban League of the Greater San Francisco Bay Area.
Dr. Quartey has been married to Montre Burton for 6 years and lives in Washington, D.C. He has said that his LGBTQ+ heroes include James Baldwin, Sylvia Rivera, Barbara Jordan, Kimahli Powell, and Darren Walker.