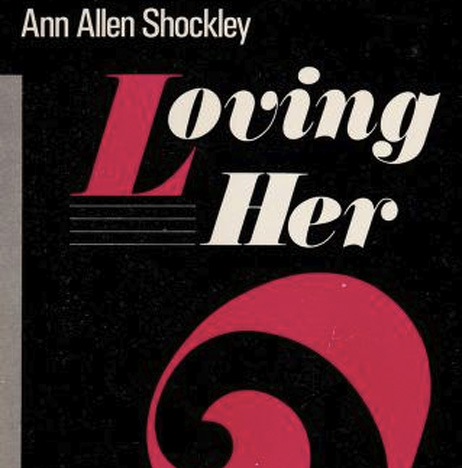 Ann Allen Shockley
"There is no doubt that a well-organized Negro collection with selectively appointed books and related materials on the importance of the rich Black heritage can provide a nucleus for the most exciting and rewarding center for research, curricular development, and cultural enrichment on any college or university campus." – Ann Allen Shockley Associate Librarian, and Head, Special Collections
Ann Allen Shockley is a librarian, newspaper columnist, teacher, lecturer, compiler, essayist, and fiction writer, whose writing focuses on Black feminist lesbianism, interracial lesbian relationships, racism, and homophobia. Her work includes more than thirty short stories, novels, and articles. 
Ann Allen Shockley was born on June 21st, 1927, in Louisville, Kentucky. Her love of reading and writing started at an early age. Harriet La Forest, her eighth-grade teacher, was her mentor, and Richard Wright's "Uncle Tom's Children" was an early influence on her writing. 
Shockley's introduction to writing for the public started with her editing her high school paper. She continued to write for various newspapers and graduated with her bachelor's degree from Fisk University in 1948. In 1959, she received her master's degree in library science from Case Western Reserve University. 
She served as a librarian at Delaware State College and the University of Maryland Eastern Shore. She was also a professor of library science, university archivist, and associate librarian at Fisk University. She founded the Black Oral History Program at Fisk, focusing on and encouraging libraries to emphasize Afro-American collections until she retired in 1988.
From July 1945 to March 1954, Shockley worked as a freelance newspaper columnist. Her work can be found in Louisville Defender, Fisk University Herald, Federalsburg [MD] Times, and Bridgeville [DE] News, "Mostly Teen Talk," "Duffy's Corner," and "Ebony's Topics." Some of her most notable are her short stories included "The Eternal Triangle" (1948), "The Curse of Kapa" (1951), "Monday Will Be Better" (1964), "A Meeting of Sapphic Daughters" (1979), and "Holy Craft Isn't That Gay" (1980). Her non-fiction writings "The Black Lesbian in American Literature: An Overview" from "Homegirls: A Black Feminist Anthology" (1983) document the contributions of Black people, especially Black lesbian writings and librarian studies. She writes about "triple oppression," the intersectionality of racism, sexism, and homophobia in the Black community. 
Ann's stories and writings were inspired by the Black civil rights, the LGBTQ+ liberation, and the women's rights movement. Her opinions and writings on lesbianism have been unfairly criticized for including heteronormative ideas that were often the cultural norm in lesbian relationships in her community at the time of her writing. Still, she was one of the first women to write about lesbian, especially Black lesbian, experiences and likely the first to publish a novel centering on a Black lesbian protagonist. Her groundbreaking book, Loving Her, was the first to explore a Black lesbian protagonist in an interracial relationship. She wrote about what interested her and not what was socially acceptable, making her a pioneer in the Black LGBTQ+ literature field.
She married then divorced teacher William Shockley and had two children named William Leslie Jr. and Tamara Ann. 
Her most famous novel "Loving Her," won the Lee Lynch Classic Award in 2019 at the 15th Annual Goldie Literary Awards held by the Golden Crown Literary Society (GCLS), the United States' only lesbian literary organization.