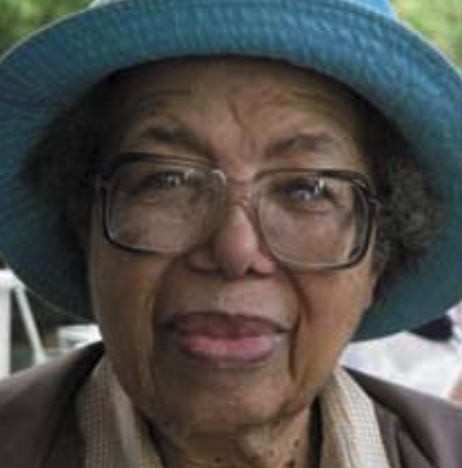 Anita Cornwell
"We of the fifties (and the forties and on back to when) not only had to operate from the closet but, worse yet, most of us seemed to exist in a vacuum." –Black Lesbian in White America – Anita Cornwell
Anita Cornwell is a Black lesbian feminist author. 
On September 23, 1923, Anita Cornwell was born in Greenwood, South Carolina. At the age of 16, she moved to Yeadon, Pennsylvania, to live with her aunt before moving to Philadelphia to live with her mother. She was raised as a baptist and came from a working-class background with a blue-collar working mother and mechanic father. 
In 1948, she earned her B.S. in journalism and the social sciences at Temple University. From 1942 to 1958, she worked as a typist and cataloger for the Air Corp and Signal Corp local papers. Then from 1958 to 1960, she worked as a caseworker for the Department of Public Assistance. 
Cornwell is most known for her writings "Black Lesbian in White America," published in the Naiad Press in 1963, and "The Girls of Summer," a young adult novel published in 1989. Her work has been featured in the Feminist Review, Labyrinth, National Leader, and the Los Angeles Free Press. Her writings published in "The Ladder" and "The Negro Digest" in the 1950s put her on the map as one of the first Black women to identify as a lesbian in print.