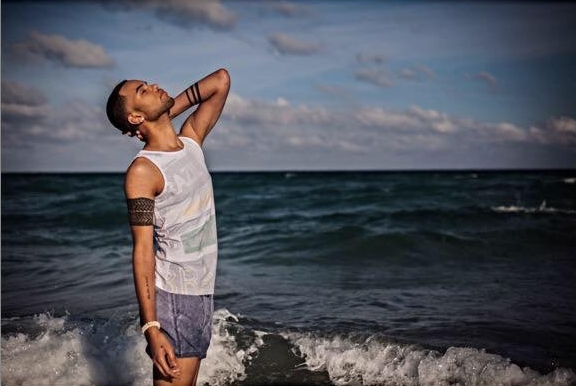 Philip Shanks
Philip Destiny Shanks was born on June 24, 1993 (to May 4, 2015). He was an aspiring journalist whose determination to live a full life filled with pride and joy moved millions to follow his journey as he battled cancer.
Philip was born the last of eight biological siblings in Muskegon, Michigan, but due to his mom's battle with mental illness, he was raised in foster care between the ages of two and six, and again from 15 to 18. In an interview with the local newspaper in his adopted home of Dayton, Ohio, Philip said he never had to come out as gay, but being LGBTQ and biracial made growing up in foster care very difficult. He was educated at six different high schools, alternately being teased as the "white boy" or the "black boy" depending on which school he attended.
At the end of his freshman year at Wright State University, a large, cancerous tumor was the first sign that Philip's life was about to take a turn for the worse. Eventually the non-seminomatous germ cell tumors spread to his lungs, spine and near his heart, and doctors said it was unlikely that chemotherapy would extend his life much beyond the six months they gave him.
"It took me so long to accept that and now that it is really killing me, it is really not that big of deal for me," Philip said at the time. "I want to smile as much as I can."
After deciding against chemo and leaving the journalism program at Kent State University, Philip spent his final weeks and months traveling, attending a concert by his idol Beyoncé, and documenting his struggle for survival in powerful videos on his YouTube channel. He served as maid of honor at the wedding of his sister Caroline, who revealed following his passing that fans of Philip's videos thanked her brother for helping them to come out to their friends and family.
Philip Shanks died just a month shy of his 22nd birthday.
"I refuse to let it define me as a person," Philip told dayton.com four months earlier. "I am bigger than being biracial, being gay, having cancer. I don't want people to say cancer took me out. Life took me, and I've enjoyed the ride."
We remember Philip Destiny Shanks and his amazing legacy of courage, hope, and helping others to live and speak their truth.