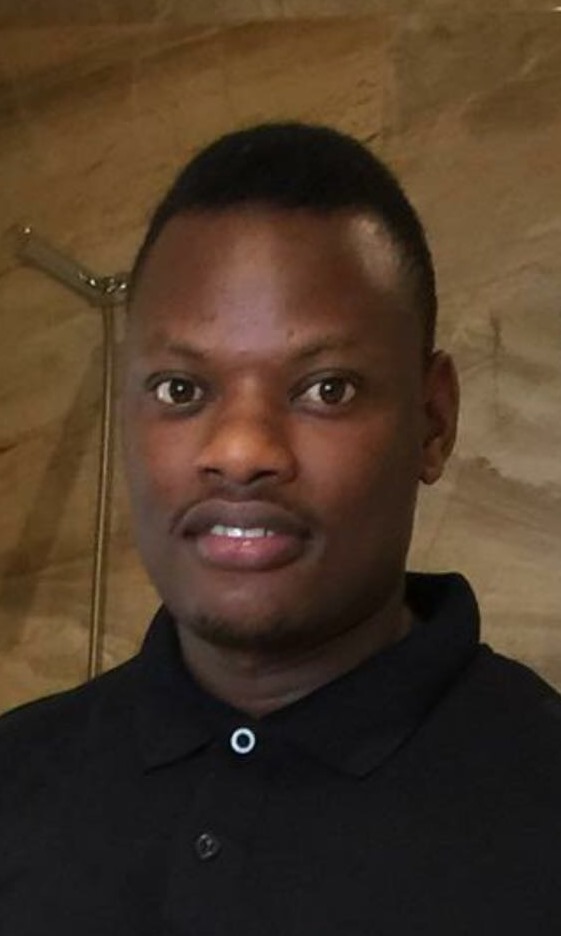 Isaac Mugisha
Isaac Mugisha was born on July 7, 1992. He is a Ugandan human rights activist, LGBTI advocate, communications director, youth peer leader, and a community builder.
Isaac Mugisha was born in the Mbarara District of western Uganda and attended seven high schools after several expulsions, because educators thought he was "stubborn and weird." He was finally able to graduate in 2011. Following high school, Isaac enrolled at Makerere University in Kampala, Uganda, to earn his BA in International Business. Known to his friends as "Zak Skats Isaque," Isaac is passionate about going on to earn his degree in International Human Rights—something he has wanted since childhood. While in school, he enjoyed playing volleyball and badminton and tried out rugby.
Isaac says that he was very homophobic and in denial as a young teenager. He regrets having another student expelled after that student told him how much he liked him. In an effort to demonstrate to others, and himself, that he didn't have same-sex desires, at sixteen he had a son with a woman twelve years his senior.
Isaac Mugisha is the Youth and Communication Officer for Spectrum Uganda Initiatives, and a leader of their community peer educators. As such, he is in charge of communications for the organization to both local and international communities. Spectrum Uganda Initiatives is committed to affirming the dignity of all people and the right of every individual to a meaningful role in society. They are the largest human rights/LGBTI rights organization in Uganda, and are at the forefront of the opposition to the draconian Ugandan anti-homosexuality laws. Today, Uganda's same-gender loving and transgender communities are threatened with one of the most punitive laws ever to be conceived by a homophobic political regime. They face arrest for being homosexual, and their friends, families and employers risk persecution if they associate with members of the LGBTI community.
Isaac attends local, regional and international forums to address the Ugandan problem on behalf of the organization and the LGBTI community, mobilizes LGBTI youth of Uganda to take part in their own advocacy, and coordinates a large number of peer educators in their work of facilitating and coordinating health services to the entire community. He also leads in documenting community achievements, as well as offenses of violence and human rights abuses and he responds to the current crisis in Uganda when emergencies erupt.
Isaac previously served as campus coordinator and a support buddy at Sexual Health and Reproductive Rights for Youth (SHARRY), where he coordinated a large number of university LGBTI students in Uganda to take part in organizations that provide programming, health services, and information to the marginalized youth of Uganda.
While Isaac is defending his own rights, he sees the results of his advocacy and the benefit of speaking up and creating change through the change in attitudes of those who are indifferent to the recent laws designed to persecute LGBTI Ugandans. He says he is amazed to see the results when he is able to interact with others and change their perceptions about same-gender loving people. Isaac is encouraged by the signs of togetherness and very inspired to see the success and unity of Black gay men and women working together. He adds, "It's the reason I don't give up, because I know I am not alone."
In April of 2014, Isaac Mugisha published a piece on the blog Erasing 76 Crimes, protesting the closing of a U.S.-funded clinic serving HIV-positive LGBTI patients in Kampala. The article, "Ugandan: HIV is our enemy, not LGBT" pleads with the Ugandan government and the people of Uganda not to use their campaign of persecution against the LGBTI community to harm the health and welfare of the nation. In the article, he states, "I truly hope that evolution of the discussion removes the ignorance, fear and foolishness that has created the 'us' and 'them' which has surfaced. The enemy is not the sons, daughters, sisters and brothers who are gay, straight, or bi who live in our societies, and who seek assistance from and participate in clinical trials."
In 2014, Isaac was outed by the sensational Ugandan tabloid "Red Pepper," something that became a turning point in his life, but also caused conflicts with his family. While he looks forward to improving interactions with family members, he also remains a committed activist. He was the courageous lead organizer of the 2015 Ugandan Gay Pride, coordinator of LGBTI Pride Uganda 2016, and is currently planning events for the 2017 observance. He was voted to the board of Pan-African ILGA, the largest network of African LGBTI organizations.
We thank Isaac Mugisha for his tireless efforts on behalf of the LGBTI community in Uganda and beyond.