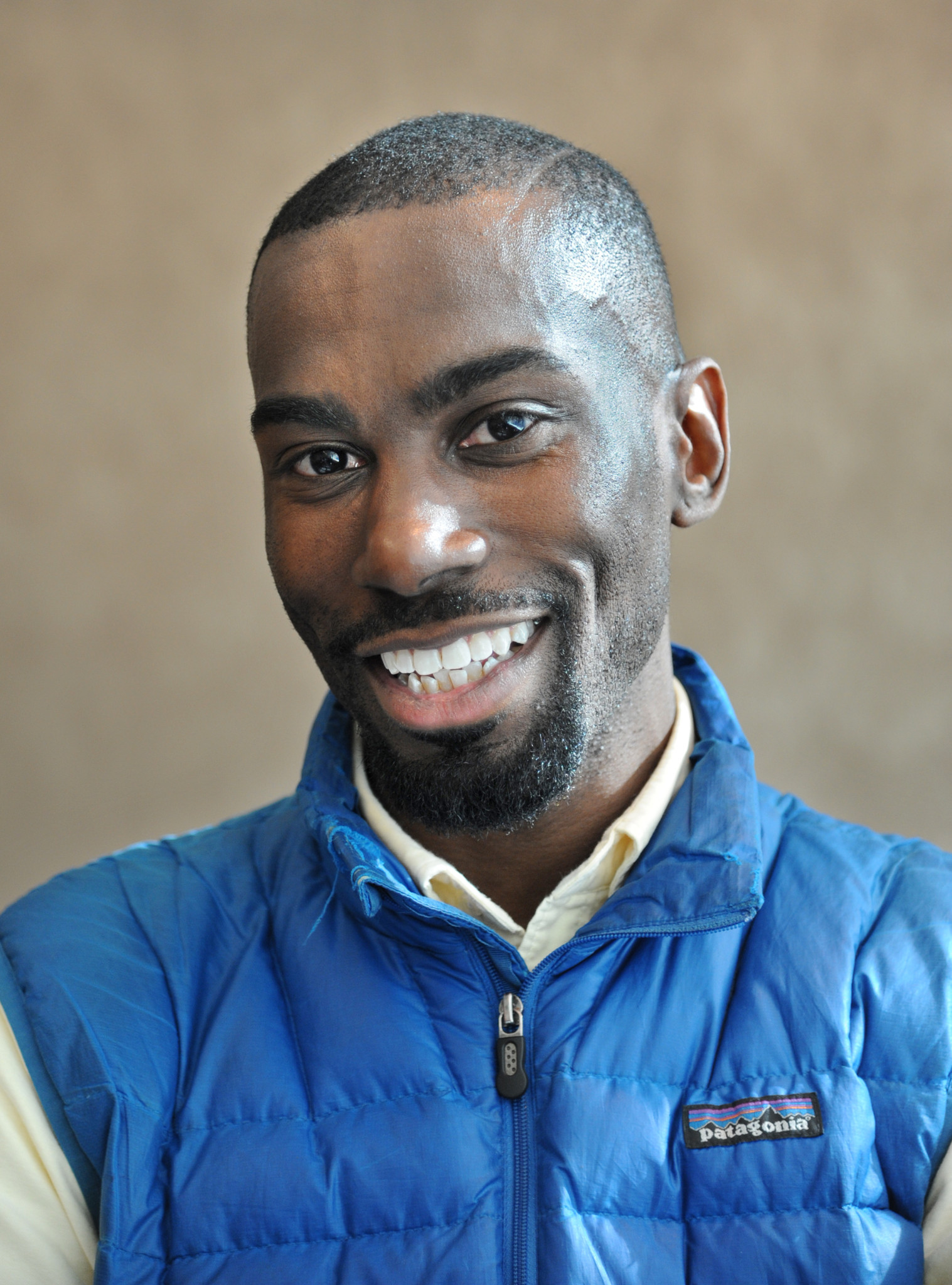 DeRay Mckesson
DeRay Mckesson was born on July 9, 1985. He is an activist, community organizer, writer, and former teacher, education administrator and Baltimore mayoral candidate.
Mckesson was born in Baltimore to parents who were both addicted to drugs at the time. He and his sister were raised by their father, Calvin, and great-grandmother in West Baltimore; their mother left when DeRay was just three (and has since gotten clean). Mckesson told "Interview" magazine, "…we grew up in a tough neighborhood. I remember sleeping on the floor when the gunshots got too close. And we moved so we could be in a different neighborhood and go to different schools." After his father kicked his drug addiction, the family moved to Catonsville, Maryland, when Mckesson was in middle school.
As a teenager, Mckesson was a community organizer and served as chair of Youth as Resources, a youth-led grant-making and leadership development nonprofit in Baltimore. Beginning in sixth grade and through his years at Catonsville High School, Mckesson was elected to student government. During his four years at Maine's Bowdoin College, he was both class president and student government president. Mckesson graduated in 2007 with a BA in government and legal studies.
After graduating from Bowdoin, Mckesson became an educator at an East New York, Brooklyn elementary school with Teach for America, and opened an afterschool program in his hometown. He also worked for Harlem Children's Zone, and as a human resources official at the Minneapolis and Baltimore public school systems. Mckesson says, "…the thing I loved about being a teacher is that so much of any success I've had is due to people who cared about me who didn't necessarily have to. There were all these adults in my life who pushed me to see things in myself that I did not see."
Mckesson became a national figure in activism when he quit his job at Minneapolis Public Schools and drove to Ferguson, Missouri, where Michael Brown was shot and killed by police in the summer of 2014. Mckesson moved to St. Louis and built his social media following while reporting on the ground about protests in the wake of the shooting. In April 2015, Mckesson returned to Baltimore following the death of Freddie Gray, who suffered a spinal injury while in police custody. He and fellow activists Johnetta "Netta" Elzie, Samuel Sinyangwe, and Brittany Packnett began to collect data on people killed by police and launched Mapping Police Violence. That summer, they unveiled Campaign Zero, a ten-point policy plan for police reform. For their efforts, Mckesson and Elzie were awarded the Howard Zinn Freedom to Write Award.
In November of 2015, Mckesson addressed the GLAAD Gala, where he spoke about being a Black, gay man. "One thing I said in the GLAAD speech is this idea that just because people aren't shouting doesn't mean they're hiding. Or they're being silent," Mckesson told "New York" magazine. "The anchor of this speech is that some of us aren't coming out of the closet, some of us came out of the quiet. Just because you didn't know doesn't mean I was hiding, right? And I believe that. Just because you might not know I'm gay doesn't mean that I'm ashamed by it, doesn't mean that I don't talk about it. Being gay is part of my identity. My identity is more complex than just one thing. It's been interesting in the movement space because some people are really homophobic, but like me, whatever that means."
On February 3, 2016, Mckesson announced his candidacy in the 2016 Baltimore mayoral election. He placed sixth in the Democratic Party primary on April 26. That July, he was arrested in Baton Rouge during a protest of the police shooting of Alton Sterling, and joined other Black Lives Matter activists for a White House meeting with President Obama about law enforcement and its relationship with the communities they serve.
Whether it's New York City or Baltimore, Selma or South Carolina, DeRay Mckesson has traveled across the country to lend his voice and name to high-profile incidents involving injustices against communities of color. In addition to writing for the "The Guardian" and "Huffington Post," Mckesson has appeared on "The Late Show with Stephen Colbert," CNN, and other national and international media outlets, usually wearing his trademark blue Patagonia down vest, which he purchased in New York City in 2009. "I just didn't have anything warm," he recalled. "I went to the store, and was like, 'I'll get a vest.'"
Mckesson is currently the host of Crooked Media's "Pod Save the People," in which he "…takes you inside conversations about culture, social justice, and politics by exploring the history, language, and people who are shaping the struggle for progress — and talking about the steps that each of us can take to make a difference." He also announced plans to expand the work of Campaign Zero by launching a capacity building project he and the co-founders hope will provide citizens with a blueprint for effective community organizing, grassroots campaigns and more effective political action.
Looking back at his rise to prominence, Mckesson said, "I, like many people, stayed out in the streets, used social media as a platform to amplify messages, to organize, to mobilize, and that was my beginning in the protest on August 16th, 2014. I've been at it every day since," he told "Longreads." "It was in that moment that I was like, the world doesn't have to be like this, this is wild. It was in that moment that I was like, I'll do whatever I can to make sure people don't have to experience this, and I have not looked back since."
We thank DeRay Mckesson for his numerous contributions to social justice advocacy, education, and the LGBTQ community.