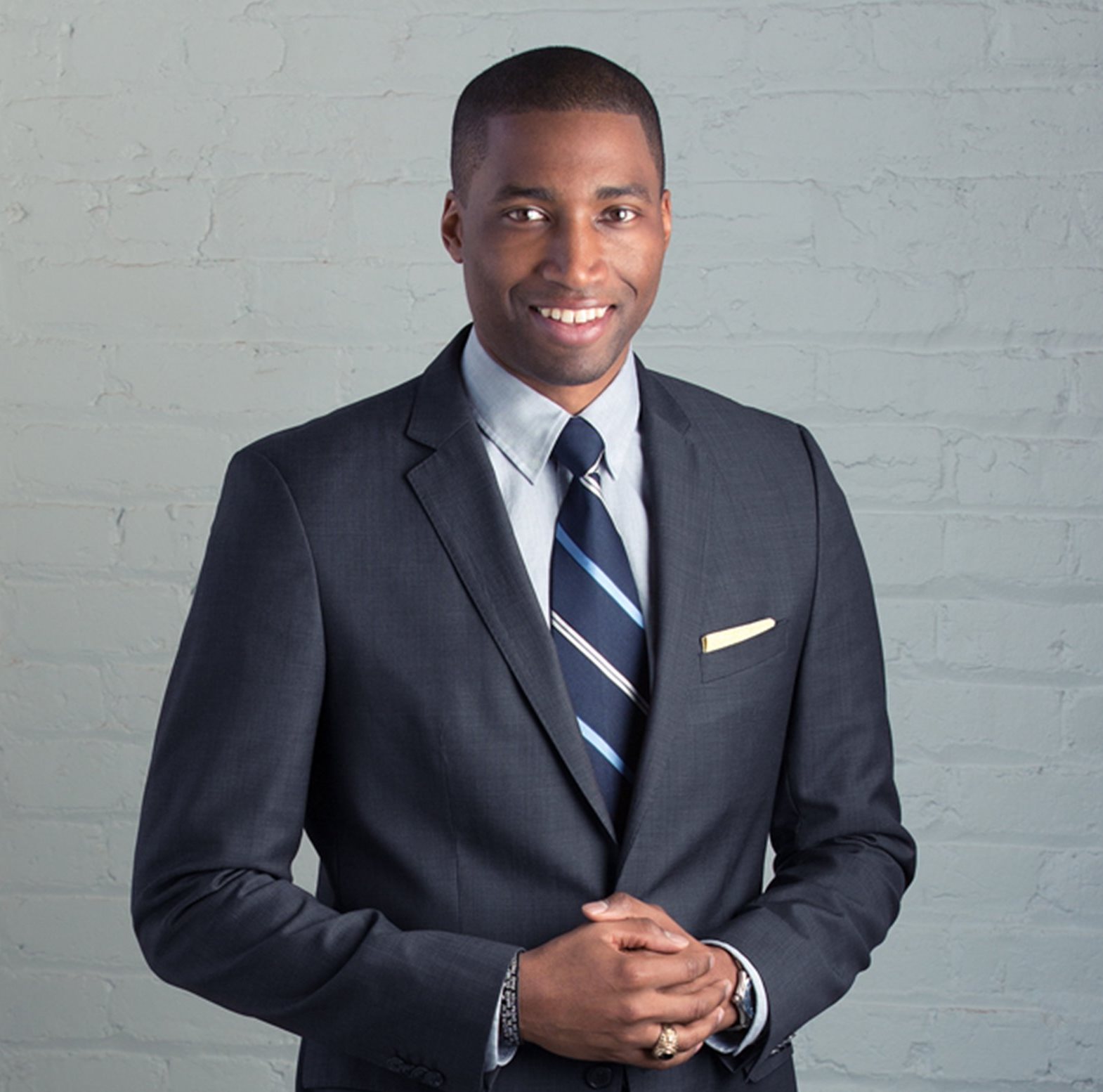 Tony Woods
Tony Woods was born on July 20, 1980. He is an outstanding former military officer, Congressional candidate, SGL/LGBTQ activist, and humanitarian. Additionally, Woods has written op-eds on politics and national security for "The Washington Post," the "Daily Beast," and "Huffington Post," and has appeared on CNN, Fox News, and HBO's "Real Time with Bill Maher."
Anthony Christopher Woods was born into a military family at Travis Air Force Base in California's Solano County. He was raised by a single mother who supported her family as a small business owner and housekeeper. As a child, Woods lived in both Fairfield and Vacaville in the East Bay region of California. He graduated with honors from Vanden High School in 1999, and went on to attend the United States Military Academy at West Point after receiving a nomination from Congressman Vic Fazio.
At West Point, Tony Woods played sprint football and ran indoor and outdoor track. He majored in economics and political science, and graduated in 2003 with his Bachelor of Science degree in Economics and American Politics. In addition to his double major, he completed an engineering concentration in computer science. In his last two years at West Point, he was a representative on the cadet honor committee and commander of summer training for the sophomore (rising yearling) class.
Woods was commissioned in the Army as a second lieutenant in the Armor branch and began the Armor Officer Basic Course at Fort Knox, Kentucky, in July of 2003. While there, he volunteered for his first deployment to Iraq to lead a platoon of National Guard soldiers. Woods deployed to Iraq's Diyala province, where he served for eleven months. He returned from the deployment to the U.S. in January 2005, and was transferred from Fort Bragg to Fort Carson, Colorado. In June of 2005, he made his second deployment to Iraq with the 3rd Armored Cavalry Regiment. He was awarded the Bronze Star for his exemplary service.
When he returned from his second deployment, the Army selected Woods to teach at West Point, an unusual appointment for so junior an officer, and one which would require him to earn a graduate degree first. That year, he matriculated to Harvard University's John F. Kennedy School of Government, where he studied for a Master's in public policy.
While at Harvard, Woods volunteered to mentor low-income minorities applying to college and numerous other community leadership activities, including co-founding the first student chapter of the Fuller Center for Housing, and making three trips to New Orleans to assist families struggling to rebuild following the devastation of Hurricane Katrina. For this work, he was among a group of students awarded the distinguished Robert F. Kennedy Public Service Award.
During the summer of 2007, Woods co-led a group of thirty cyclists across the country to raise money for Habitat for Humanity through a non-profit group known as Bike & Build. The trip took them from the Outer Banks of North Carolina to San Diego, California, raised over $130,000, and built homes in five different states during the course of the trip across the United States.
Anthony Woods received his Master's in Public Policy degree from the Kennedy School of Government. Prior to his graduation in 2008, he competed to speak at Harvard's annual commencement, and was one of three students chosen to give a commencement address.
Shortly after, Woods outed himself as gay in protest against the ban on LGBTQ military service, and was subsequently discharged under the government's now repealed "Don't Ask, Don't Tell" policy in December of 2008.
Woods briefly went to work as an aide for New York State Governor David A. Paterson, and in 2009, he gained national attention as an outstanding Black, openly gay candidate for Congress. The 28-year-old candidate launched his bid to represent California's 10th congressional district in the United States House of Representatives. His campaign earned him endorsements from the Victory Fund, the Human Rights Campaign, and VoteVets.org. Woods ultimately lost his first run for elected office, but in addition to gaining national attention, he was lauded as Candidate of the Year for the "Best and Brightest" issue of "Esquire" magazine.
Following the campaign in California, Woods returned to Washington, D.C., where he worked for the nonprofit, Be the Change, Inc. There, he helped run the organization's ServiceNation campaign, devoted to increasing support for expanding national service programs like the Peace Corps and AmeriCorps; Woods functioned as the director of the "Service as a Strategy" initiative. He worked closely in partnership with former New York City Mayor Michael Bloomberg's Cities of Service coalition, an initiative that continues to develop volunteer-driven solutions for American cities.
In 2011, Woods became a member of the 2011-2012 Class of White House Fellows. The fellowships are designed "to provide gifted and highly motivated young Americans with some first-hand experience in the process of governing the nation, and a sense of personal involvement in the leadership of society." Woods was placed at the U.S. Office of Personnel Management under OPM Director John Berry, the highest ranking openly gay official at the time.
In the fall of 2012, Tony Woods joined the Obama-Biden campaign in Iowa as a Deputy Field Director responsible for Des Moines, its suburbs, and all of western Iowa as they worked to secure an eventual six-point victory.
He completed an executive Master's in Business Administration degree at the University of Maryland's Smith School of Business in 2015.
Woods currently works as a consultant at the Boston Consulting Group, and serves on the Board of Directors for The Embassy Series, a nonprofit dedicated to musical diplomacy, and the Board of Advisors for the Truman National Security Project/Center for National Policy (CNP).
Woods loves live music, the San Francisco 49ers, and staying active through recreational soccer and running. He and husband Zack live in Maryland's Prince George's County. They have been married since May 5, 2012, and enjoy traveling and working on their home.
We thank Tony Woods for his service to the United States, his advocacy, and his support of our community.