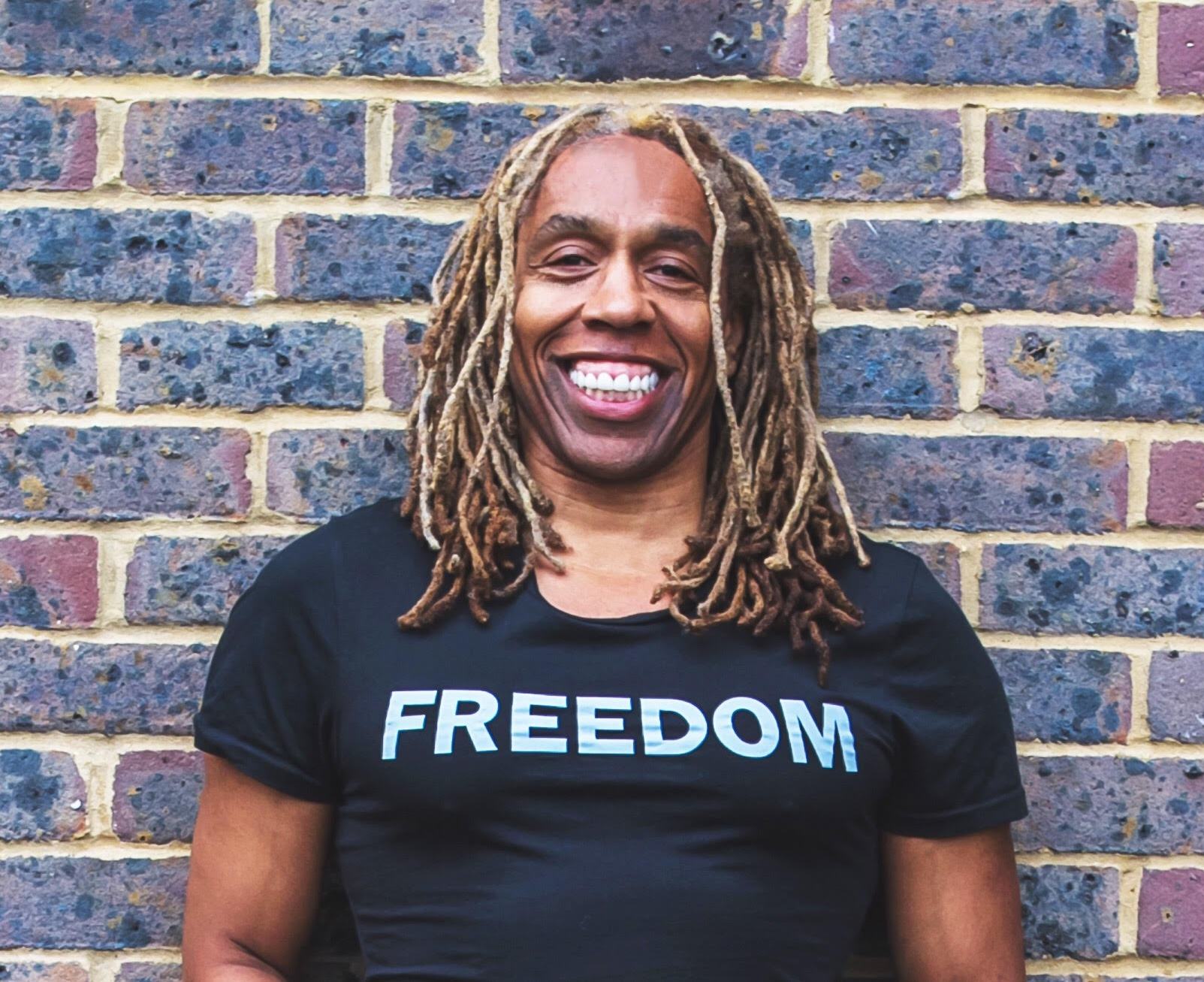 Rikki Beadle-Blair
Rikki Beadle-Blair was born on July 25, 1961. He is a multi-talented writer, director, composer, choreographer, designer, producer, and performer whose numerous TV and film credits include "Noah's Arc" and "Blackbird." The founder and artistic director of the multi-media production company Team Angelica, Rikki was ranked fourth on the most recent Rainbow List of the 101 most influential lesbian, gay, bisexual, transgender and intersex people in the UK. He was appointed to the prestigious Member of the Order of the British Empire (MBE) in the 2016 Birthday Honours for services to drama.
Rikki Beadle-Blair was born in South East London to his lesbian mother, Monica Beadle, who moved from Jamaica to the UK when she was twelve. He has four younger siblings, including two involved in entertainment: his brother, Gary Beadle, is a writer and actor best known for his appearances on "EastEnders," and his sister, Carleen Beadle, is a producer.
Rikki learned to read by the age of three and promptly announced that he would become a writer. By the time he turned seven, he became a playwright, and by age ten, a director. In the early to mid-1970s, he attended Bermondsey Lampost Free School, an experimental school where he was allowed the freedom to create his own curriculum. Rikki chose to study not one field of interest, but several, including theatre, film, music, and dance; he has followed those passions ever since.
At 17, Rikki performed a capella concerts at the Gay's the Word bookshop in Bloomsbury, London, along with the group, Three People. He was also involved with the Gay Liberation Front (GLF). In 1979, Rikki won the Evening Standard's Edward Bond's Young Playwright Award for the play "A-Z," and began his acting career in the film "Sirens," where he played Blue, a heroin junkie. He later gained attention as a member of the band Boysie.
In 2001, he hosted the "Big Up Yourself And Be Proud" show at The Brixtonian during the Mardi Gras Festival, in support of Gay Men Fight AIDS, a London-based gay men's health charity whose Big Up initiative targets Black men.
Rikki's projects have won several international awards, including several for him specifically as writer, director and composer. These include the Sony Award for best radio documentary ("The Roots of Homophobia"), The Los Angeles Outfest Outstanding Achievement award, the Fusion Achievement Award, the audience award at the Barcelona Lesbian and Gay Film Festival, and a UK Independent Film award.
Rikki wrote the Nigel Finch-directed "Stonewall" for BBC Films, which went on to win the audience awards at the London Film Festival and the San Francisco Lesbian and Gay Film festival, as well an award at Los Angeles Outfest for Outstanding Screenwriting. He was a writer and executive story editor for the popular television series "Noah's Arc," and was supervising director of debut films from first-time gay filmmakers for the "Out in Africa" organization in South Africa. Rikki's short film "Souljah," about a transgender West African child-soldier, won best film at the Rushes Soho Shorts film festival. In March 2001, he wrote, produced, directed, and composed the soundtrack for the Channel 4 television series "Metrosexuality," in which he played a lead role.
Rikki co-wrote with director Patrik-Ian Polk the 2014 film "Blackbird" starring Oscar-winner Mo'Nique. The film garnered countless accolades at film festivals around the world, including the Best Narrative Feature Film award at Los Angeles' Pan African Film Festival. Other festival juries and audiences have rewarded "Blackbird" with honors, including Outflix Memphis, Atlanta's Out on Film, Reeling in Chicago, and the Crossroads Film Festival in Polk's native Mississippi. Additionally, the film received honors for Best Ensemble Cast, Best Director and Best Actor honors for Julian Walker at Atlanta's Out on Film, and the Diversity Award at the Barcelona LGTIB Film Festival.
For Team Angelica, Rikki has directed four successful independent feature films, including "Fit" and "Free," about young sexuality and homophobic bullying (both films were distributed to every school in the UK); "KickOff," a comedy about a football match between a gay and straight football team; and the film version of his hit play "Bashment," set in the world of homophobic hip-hop/ragga music. He has made several more short films, including "Gently," "7 Dials," "Thrive," "Alive," and "Butterfly," commissioned by the Royal Albert Hall.
Rikki also works extensively in theatre, and has written 28 plays in the last decade that have been performed at venues including Theatre Royal Stratford East, the Bush Theatre, the Soho Theatre, the Tristan Bates Theatre, and the Contact Theatre in Manchester. His work includes "twothousandandSex," a live version of "Stonewall," "Familyman," "Shalom Baby," "Gutted," "Bromantics," and "Lena: A Lady Must Live." "Summer in London," an urban romance featuring a diverse cast of trans performers, has just opened at Theatre Royal Stratford East.
Rikki remains a mentor to a great many writers, actors, composers, and directors around the world. He has a lifelong commitment to creating challenging, transformative entertainment in the mediums of film, theatre, music, television, radio, dance and design. His Team Angelica helps pursue these goals and share opportunities with performers, artists, and practitioners from the widest possible range of backgrounds. Rikki is a passionate mentor who understands the value of training and molding the next generation of artists and performers. He is one of the creative directors of the Visionary Youth Project for young European film activists.
Rikki lives in London, and in his rare spare moments can be seen running the canals and parks and zipping around the capital on his folding bike, taking in show screenings and exhibitions or hanging out in veggie restaurants.
To work with Rikki, you can contact him at rikki@teamangelica.com.
We thank Rikki Beadle-Blair for his influential contributions to nearly every field of the arts, and for his support of our community.