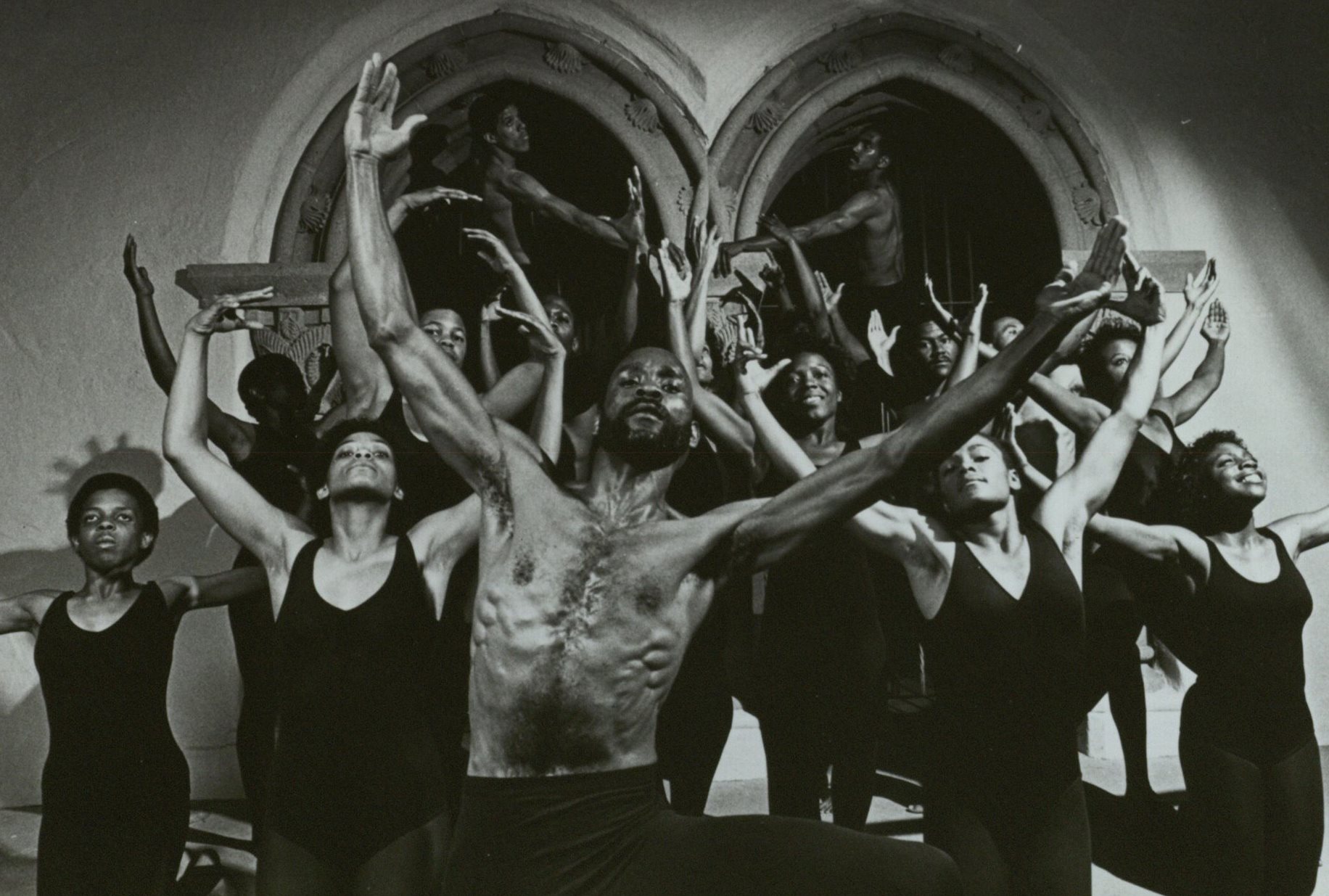 Dr. Danny L. Scarborough
Dr. Danny L. Scarborough was born on July 27, 1947 (to May 10, 1989). He was an innovative, Emmy Award-winning choreographer and dancer, an esteemed scholar, and one of the first well-known African Americans to go public about living with HIV/AIDS.
Daniel Lyon Scarborough grew up on a farm near Wake Forest, North Carolina. Adopted by a caring and loving family, he was particularly close to his adopted grandfather, who instilled in him a passion for learning. Scarborough was a drum major at DuBois School, where he graduated in 1965, five years before schools in Wake Forest were integrated. He went on to attend St. Augustine's College, the University of Massachusetts, Yale University, and Columbia University.
Scarborough's educational career started at San Diego State University, where he taught as an associate professor in the Africana Studies program, and later served as the chair of the department. In 1977, he founded the University's Black Repertory Theatrical Experience, and wrote, directed, and choreographed its performances, combining African-themed movement with blues and jazz. The troupe included students from his African Studies program along with performers from the community and nearby high schools. Scarborough felt that the non-professional makeup of his company allowed young people to express themselves in conjunction with what they learned in the classroom.
In a 1986 interview with the "Los Angeles Times" (who dubbed him "San Diego's missionary of Afro-American culture"), Scarborough said, "What we do in my classes is, I lecture to them on these issues. The students have to read about the Mandellas and talk about what's happening to the blacks in South Africa. They don't just dance movements—they dance from their feelings. That's the missing ingredient, and that's what makes us special."
In 1978, Scarborough and his troupe won an Emmy for "Roots," a KPBS television special inspired by the Alex Haley novel and the television miniseries. Other works by Scarborough included "Daybreak in Alabama," "The Path," and "When Roosters Crow, Something 'Pose to Happen," based on his early years growing up.
In 1984, Scarborough was diagnosed with AIDS after contracting HIV from a former partner who later succumbed to the disease. Because neither man used a condom, Scarborough made it his mission to speak out and caution others—particularly Black men—about the dangers of sexual activity without protection. In 1989, Scarborough came out in "Ebony" magazine as bisexual, and urged Black men to practice safe sex. At the time, he was one of the few public figures to openly acknowledge their HIV/AIDS status.
Scarborough lived out his final months and days near San Diego at a private residential nursing home for AIDS patients. He died on May 10, 1989, at the age of 41.
In 2014, a documentary about Scarborough's life, "When Roosters Crow," was nominated for Best Short Film at the San Diego Black Film Festival. It was written and directed by historian and former Scarborough student, Dr. Daniel E. Walker. Each year, San Diego State University honors Scarborough's memory through the Danny Scarborough Scholarship.
We remember Dr. Daniel L. Scarborough for his inspirational accomplishments in dance and the classroom, and for his outspoken support for our community.