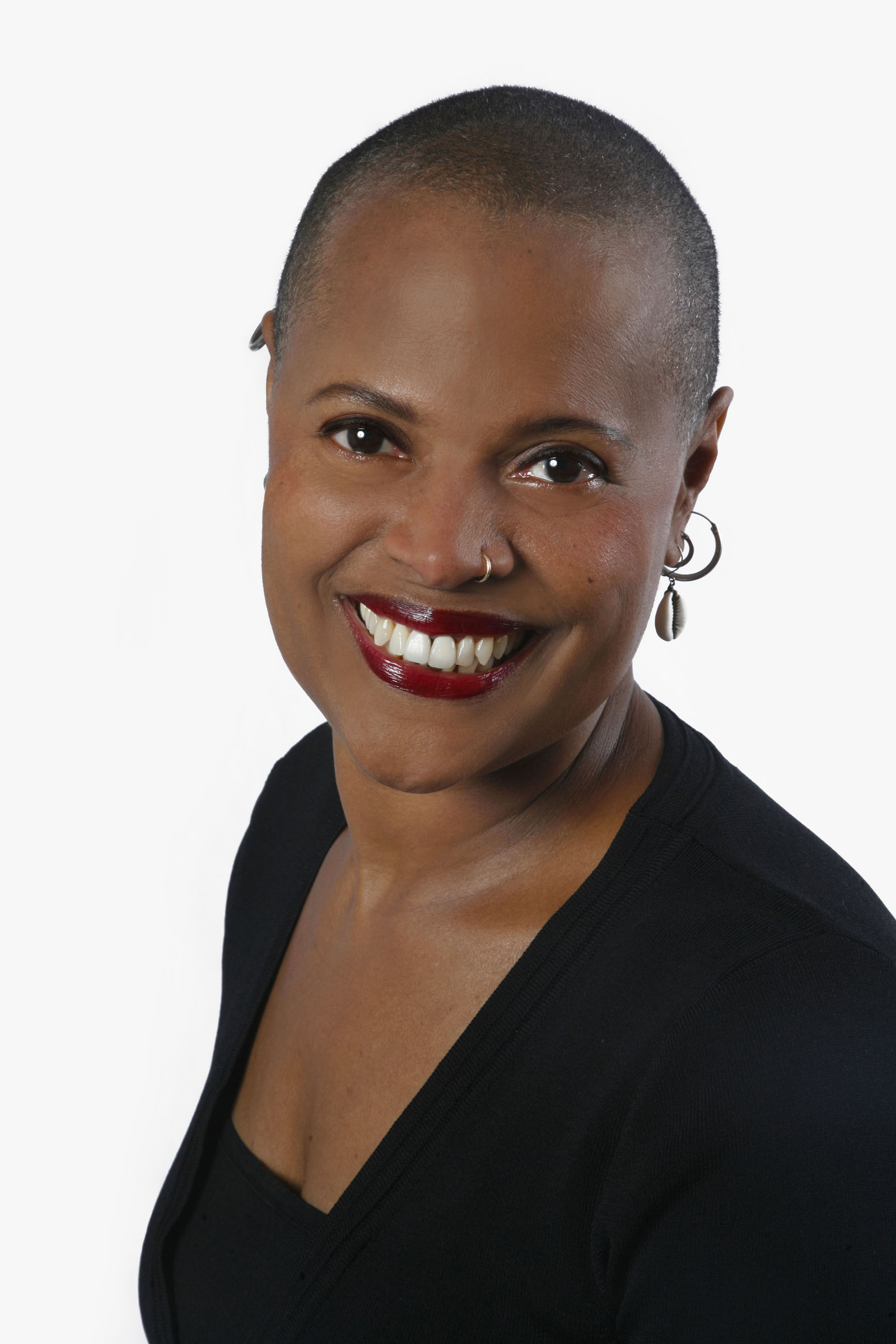 Sapphire
Sapphire was born on August 4, 1950. She is an award-winning novelist, poet, and activist, best known for her widely acclaimed novel, "Push," the basis for the Oscar-winning 2009 film, "Precious."
Born Ramona Lofton in Fort Ord, California, Sapphire was one of four children born to her Army sergeant father, and a mother who was a member of the Women's Army Corps. The family relocated within the United States and abroad on several occasions until a disagreement over where they would settle resulted in Sapphire's parents separating. Ultimately, her mother, who battled alcoholism, resorted to "kind of abandoning" them when Sapphire was just 13 years old. Like her character Precious, Sapphire herself was sexually abused—molested by her father at the age of eight (allegations he denied).
After dropping out of high school, Sapphire moved to San Francisco, attained a GED, and enrolled at the City College of San Francisco with a major in chemistry and, later, in dance. She eventually left college, and began taking in the Bay Area's counterculture scene of the 1970s, dabbling in everything from the Black Power and hippie movements to experimenting with drugs. It was also during this time that she began writing poetry and performing public readings of her work. She adopted the name Sapphire because it meant to her "a belligerent, overbearing, Black woman." Sapphire said in a later interview that the stereotype "was somehow attractive to me, especially because my mother was just the opposite. And I could picture the name on books."
Sapphire moved to New York in 1977, and did what she had to do to pay the bills, including housekeeping, topless dancing, and even prostitution. In the early 1980s, she returned to writing poetry and performing it at the Nuyorican Café and other venues. Following a brief period of homelessness, Sapphire went back to school and graduated with honors in 1983 with a degree in modern dance. She also took a job with the Children's Aid Society, and taught reading to students in the Bronx and Harlem. Not all the news was positive for Sapphire: in 1986, she lost both her mother and her brother, who was homeless when he was killed in Los Angeles. Sapphire also lost friends to AIDS.
Sapphire joined the advocacy organization United Lesbians of Color for Change Inc., and became a key figure in New York's slam poetry movement. In 1987, she self-published her collection of poems, "Meditations on the Rainbow." Five years later, a poem Sapphire published in an LGBTQ journal became one of her most controversial works. At a time when there were efforts in Congress to attack the National Endowment for the Arts (NEA), an excerpt from the poem "Wild Thing," told from the vantage point of a 13-year-old rapist, was taken out of context and sent to members of Congress:
I remember when
Christ sucked my dick
behind the pulpit,
I was 6 years old
he made me promise
not to tell no one.
National Endowment for the Arts (NEA) chairman John Frohnmayer, who called "Wild Thing" "an important work of art," eventually resigned amid the furor over Sapphire's poem.
In 1993, Sapphire enrolled in graduate school at Brooklyn College. A year later, Vintage Publishing put out Sapphire's book of poetry and prose, "American Dreams." Each of the selections tells unflinching, brutally honest stories of life in the inner city. The work received glowing reviews, and Sapphire was awarded the MacArthur Scholarship in Poetry, and Downtown Magazine's Year of the Poet III Award.
Her first novel, "Push," a graphic account of a young woman growing up in a cycle of incest and abuse, had never been published when it caught the eye of literary agent Charlotte Sheedy. Sapphire submitted the first 100 pages of "Push" to a publisher auction in 1995, and the highest bidder offered her $500,000 to finish the book. The novel was published in 1996 by Vintage Publishing, and has since sold hundreds of thousands of copies. Sapphire noted in an interview with William Powers that she noticed "Push" for sale in one of the Penn Station bookstores, and that moment it struck her she was "no longer a creature of the tiny world of art magazines and homeless-shelters from which she came." Sapphire won both the Black Caucus of the American Library Association's First Novelist Award, and the Book-of-Month-Club Stephen Crane Award for First Fiction.
In her volume of poetry, "Black Wings & Blind Angels," published in 1999, Sapphire addresses a variety of topics, including police brutality, her relationship with her abusive father and alcoholic mother, and sexual identity. Sapphire has also had a number of works printed in several anthologies, including "High Risk 2: Writings on Sex, Death & Subversions," "Critical Condition: Women on the Edge of Violence," and "Women on Women: An Anthology of American Lesbian Short Fiction."
A film based on her novel "Push" premiered at the Sundance Film Festival in January 2009. It was renamed "Precious: Based on the Novel 'Push' by Sapphire" to avoid confusion with the 2009 action film, "Push." The cast included Gabourey Sidibe, Mo'Nique, who won the Academy Award for her portrayal of Precious' mother Mary, Mariah Carey, and Lenny Kravitz. Sapphire herself appears briefly in the film as a daycare worker. Sapphire's writing was the subject of an academic symposium at Arizona State University in 2007, and two years later, she was the recipient of a Fellow Award in Literature from United States Artists.
Sapphire, who describes herself as bisexual, lives in New York City, and maintains a relatively quiet life out of the spotlight.
We thank Sapphire for her impactful writing, and for her many contributions to our community.