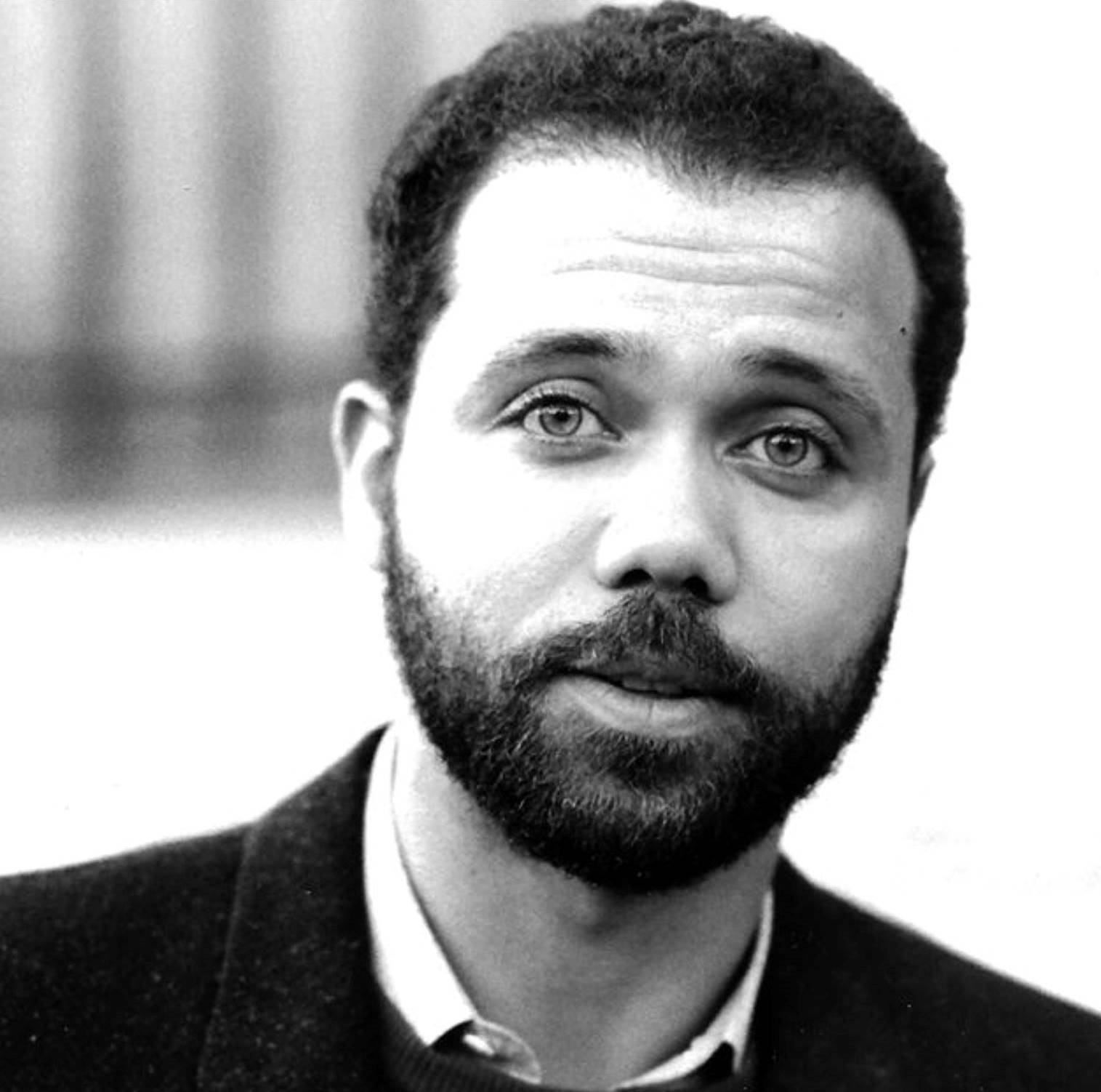 Thurlow Evans Tibbs, Jr.
Thurlow Evans Tibbs, Jr., was born on August 8, 1952 (to January 16, 1997). He was a highly educated engineer and urban planner who distinguished himself as a leading African American art dealer, historian, celebrated art broker, philanthropist, and archivist. His Evans-Tibbs Collection, featured in a Smithsonian Institution exhibit, was hailed as one of the most important private collections of African American art ever assembled.
Thurlow Evans Tibbs, Jr. was a lifelong resident of Washington, DC, where he was raised by his educator father, Thurlow Evans Tibbs, Sr., following the death of his mother at a young age. Also helping to raise Thurlow, Jr. was his grandmother—noted opera singer Lillian "Madame Evanti" Evans-Tibbs—and an uncle and aunt. The Tibbs town house, in the family since 1904, hosted important Black political and cultural figures, including W.E.B. Du Bois, Booker T. Washington, and Langston Hughes. It was listed on the National Register of Historic Places in 1988.
Growing up, the younger Tibbs had the opportunity to view works of African American painters in his home, and acquired an appreciation for art that lasted a lifetime. After graduating from Cardozo High School, he studied art at Dartmouth College, where he graduated in 1974. Two years later, he earned his Master's degree in city planning from the Harvard University Graduate School of Design.
Tibbs began collecting art in the mid-1970s with paintings left to him by his grandmother. He supported his passion by working at an engineering firm, before joining the General Services Administration as a facilities planner. He left the agency in 1989, and opened an art gallery in the historic family home, hosting exhibitions such as "Surrealism and the Afro-American Artist" and "Six Washington Masters." Tibbs would eventually acquire more than 600 works of art for the Evans-Tibbs Collection, including those of African American painters and obscure artists of the 19th and 20th centuries. Many of the pieces were purchased at auction and flea markets.
When interest and prices for African American art began to increase, Tibbs became an art dealer in the mid-eighties. In 1996, he donated archives and 33 works to the Corcoran Gallery of Art, at the time the largest donation of historical American art and reference materials given to the museum in nearly half a century.
Artists ranged from Henry Ossawa Tanner and William Harper to Betye Saar and Raymond Saunders. The collection grew over the years, and in 2015, the National Gallery of Art announced its acquisition of more than 6,000 works from the Corcoran, including the significantly expanded Evans-Tibbs Collection.
In an interview published in the "Washington Blade" in 1996, Tibbs described himself as "not gender-focused." Although he was known to be contradictory and vague about his sexuality, he told the interviewer about gay guests at his mother's dinner table and that "…it wasn't until my aunts started asking when I was going to get married that my family got the picture." Friend Philip Pannell described Tibbs as "homosexual rather than gay, gay being a way of being, homosexual being a sexual orientation."
On January 16, 1997, Tibbs died at his home at the age of 44. The cause of death was ruled "acute ethyl chloride intoxication" and the manner of death "accidental." On January 26, memorial services were held at the historic St. Mary's Episcopal Church, and later that day at the Corcoran.
We remember Thurlow Evans Tibbs, Jr. for his legacy in art and philanthropy, and for his support of our community.