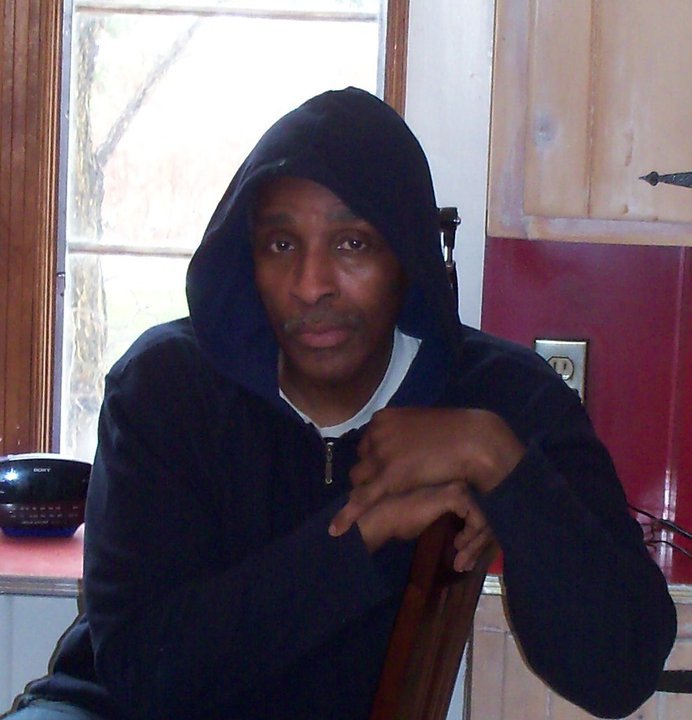 Victor Pond
Victor Pond was born on August 13 (to January 15, 2015). He was a passionate HIV/AIDS advocate and educator, activist, devout Christian, and singer.
Pond was born in Panama, as a self-described bicultural and bilingual Latino of West Indian and African descent. He attended the Instituto Fermin Naudeau (Class of 1971) and the National University of Panama, where he graduated with an MA in Psychology.
While visiting a friend in the Bronx in the summer of 1982, Pond recalled watching the evening news and getting a glimpse of the early days of the HIV/AIDS crisis. "The anchorman, with some alarm in his voice, walked us through some disturbing images of intravenous drug users and gay white men who were believed to be the primary carriers of some new disease," wrote Pond. "There was no shortage of 'expert' opinions from men in lab coats trying hard to disguise their lack of real understanding of what all this meant. We then witnessed a resurgence of every sexphobic and homophobic belief that permeates this post-Victorian culture."
When the crisis came to the African American community, Pond said he could no longer think of the problem as one that afflicted only whites. "HIV and AIDS swept through our communities like Hurricane Katrina, leaving a trail of drowned hopes, shattered lives, and homeless dreams," he wrote. "Single-handedly, AIDS forced us to ask questions that for the most part remained securely hidden in the dungeons and attics of our minds."
From 2003 until 2006, Pond was the Project Director of the MOCHA Project, an HIV prevention projected funded by the Congressional Black Caucus to implement innovative interventions focused on African American and Latino MSM (Men who have Sex with Men).
While he was Development Director of the South Side Help Center in Chicago, Illinois, Pond wrote in the winter of 2005-2006 about his identifying as more Black than Latino. "I had never felt welcome in Latino communities, although I did have Latino friends," Pond said. "People always seemed surprised that I spoke Spanish fluently or that I identified as Black first. And there was an assumption of unquestioning cultural allegiance because of a shared language. I was not prepared to make that concession. I simply grew weary of negotiating identity politics."
As an alumnus of the American Society on Aging's New Ventures in Leadership, Pond designed and implemented "The First National Convening of POC LGBT Aging," which he described as a collective declaration of the urgent need to re-frame and transform the conventional "aging" health care landscape as it directly impacts POC LGBT elders.
In addition to serving as a Senior Public Health Educator with the NYC Department of Health, Pond was Director of Policy, Research and Community Health at GRIOT Circle in Brooklyn, New York, from 2010 to 2012. He was also a consultant and Special Projects Coordinator with the AIDS Community Research Initiative of America (ACRIA).
Hospitalized with pneumonia in 2013, Pond spent the rest of his life in and out of medical facilities and with his family in Virginia. On January 15, 2015, Pond died from AIDS complications.
Friend Verania Kenton remembers Pond as a trained lyrical tenor and talented chef and pastry artist. Most of all, she recalled, he was "passionate about his work in the HIV community and was determined to spread the word about the recent medical advancements. He sought to educate the community and inform them about the services available to anyone affected with the disease."
"The greatest 'contribution' of AIDS has been to place a magnifying glass to society, revealing the hypocrisy of moralists whose mission in life appears to be creating a world ruled by monolithic, monochromatic thinking," said Pond. "AIDS has given us enough evidence to take these enemies of humanity and diversity to the high courts of heaven where they will have to give an account for the many lives they've ruined. They will have to explain how eliminating homosexuals would solve world hunger, end domestic violence, end the abuse and neglect of children, save heterosexual marriages, bring world peace, eliminate race wars and institute social justice for all."
"We have to love each other through the pain," Pond added, "and experience each other's touch as reinforcement of a bond that not even HIV/AIDS can sever."
We remember Victor Pond for his selfless contributions to HIV/AIDS advocacy and education, and for his support of our community.