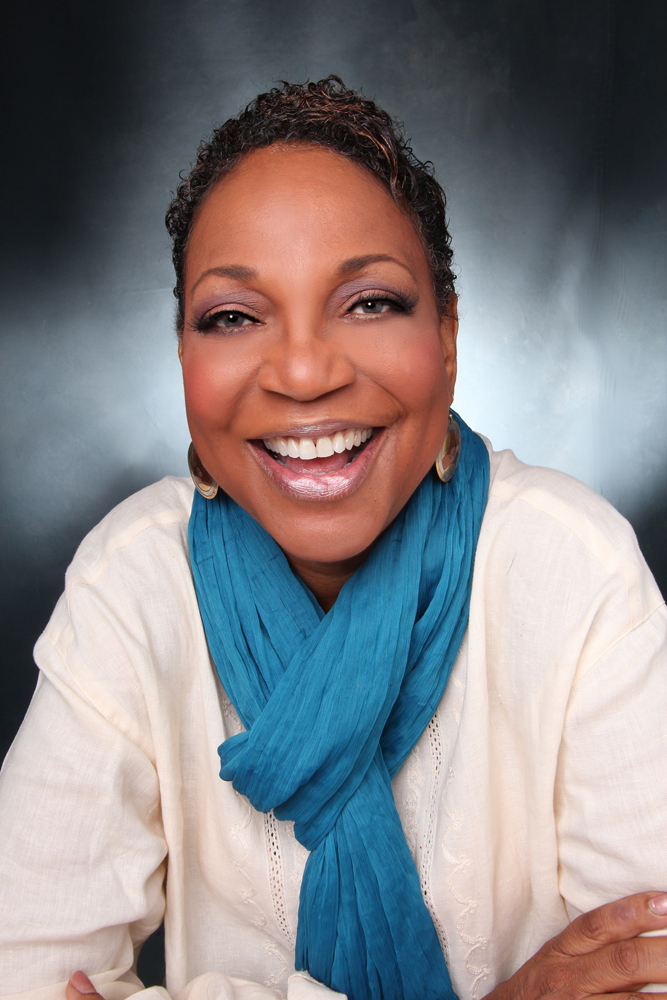 Karen Williams
Karen Williams was born on August 13. She is a comic, emcee, motivational speaker, writer, LGBTQ community advocate, and a loving mother, grandmother, and great-grandmother.
Karen Williams was born in Manhattan, New York, to parents who were high school graduates (her dad went to college for a short time) but raised all seven of their children with strong academic backgrounds. Williams' siblings include four sisters (two doctors, a playwright, and another who is a "techie"), and a brother who is an engineer. A second brother, who is deceased, ran The African Shop, the family import store in Santa Monica, California, for more than 20 years.
Her mother "took care of business at home," said Williams, who describes herself as a "Campbell's Soup kid" until junior high school, when her mother went to work in an office. Williams' mom eventually retired from Blue Cross/Blue Shield, and still gives her children a laugh because, according to Williams, "she's the only one driving a new car every year on her 'fixed income.'"
Williams' father was in sales, including import and export trade. He owned a shop in Manhattan's East Village called Postincha, and is credited with bringing Afghan coats into the United States—like those popularized by Cher, who purchased one in Hollywood and modeled it on the cover of "Vogue."
Williams adds that she learned to be independent, resourceful, steady, patient, and wise from her mother, and credits both parents with giving her great right and left brain capabilities that helped her become an artist.
When Williams was fifteen years old, her mother told her father she liked girls, and he responded, "Well, we've got to love her anyway!" Williams said she is grateful for that love, and has felt confident enough to face anyone out there about being an out and proud, Black lesbian who gets to express herself through her work in comedy.
Williams graduated from the Bronx High School of Science, but it wasn't until her forties that she earned her Bachelor of Arts degree in Humor and Healing, and her Masters of Education degree in Adult Learning and Development, both from Cleveland State University.
Williams became a comic as a way of releasing anger she felt around the invisibility as a single, Black, lesbian mom of sons living in Berkeley, and never seeing anyone on television or in films or on stage who talked about her life and struggles. Over the span of her career of more than thirty years, Williams says she has developed compassion and empathy for herself and others, and that has allowed her to become funnier, warmer, and more open.
Karen Williams' humor writings appear in numerous anthologies, including "Joke Stew" from Andrews McMeel Publishing, "Revolutionary Laughter" from Crossing Press, "Out in All Directions" from Warner Books, and "Out, Loud & Laughing" from Random House. She has an award-winning CD, "human beings: what a concept," and a DVD, "I Need a Snack," which became a one-hour comedy hit for LOGO TV. She is an entrepreneur and founder of the International Institute of Humor and Healing Arts, affectionately known as the HaHA Institute.
Williams is proud to be a practicing Buddhist who has embraced Nichiren Buddhism for more than forty years. She says her first identities are Bodhisattva and Buddha, and adds, "Comedy has done for me what my Buddhist faith is teaching me…it's my vehicle for realizing my own enlightenment, and for sharing that with others."
She was given the names Melele, which means "Eternity" in Swahili, and Sati Jaya in recognition of her healing arts. Sati Jaya loosely translates to "woman of peace through prayer."
"I love to date…I'm pretty good at it," said Williams, who focused for many years on being a mother, performing comedy, and traveling around the world to earn a living. She's now dating "a really awesome woman" who lives near her in Cleveland, Ohio. Williams is happy with her life, adding, "I love and appreciate all of the passionate, tender, wise, and kind lovers and guides I've enjoyed and learned from along my journey."
Williams makes her home on Lake Erie in Ohio, and loves spending time with family and friends. She says she is inspired by truth, justice, love, and wisdom, and adds to that list "talking, laughing, singing, hugging, good music, great food, and passionate art."
Williams is working on expanding herself as an artist and writer, with plans to publish her first book of essays in 2018.
We thank Karen Williams for her wit and wisdom, for her advocacy, and for her support of our community.