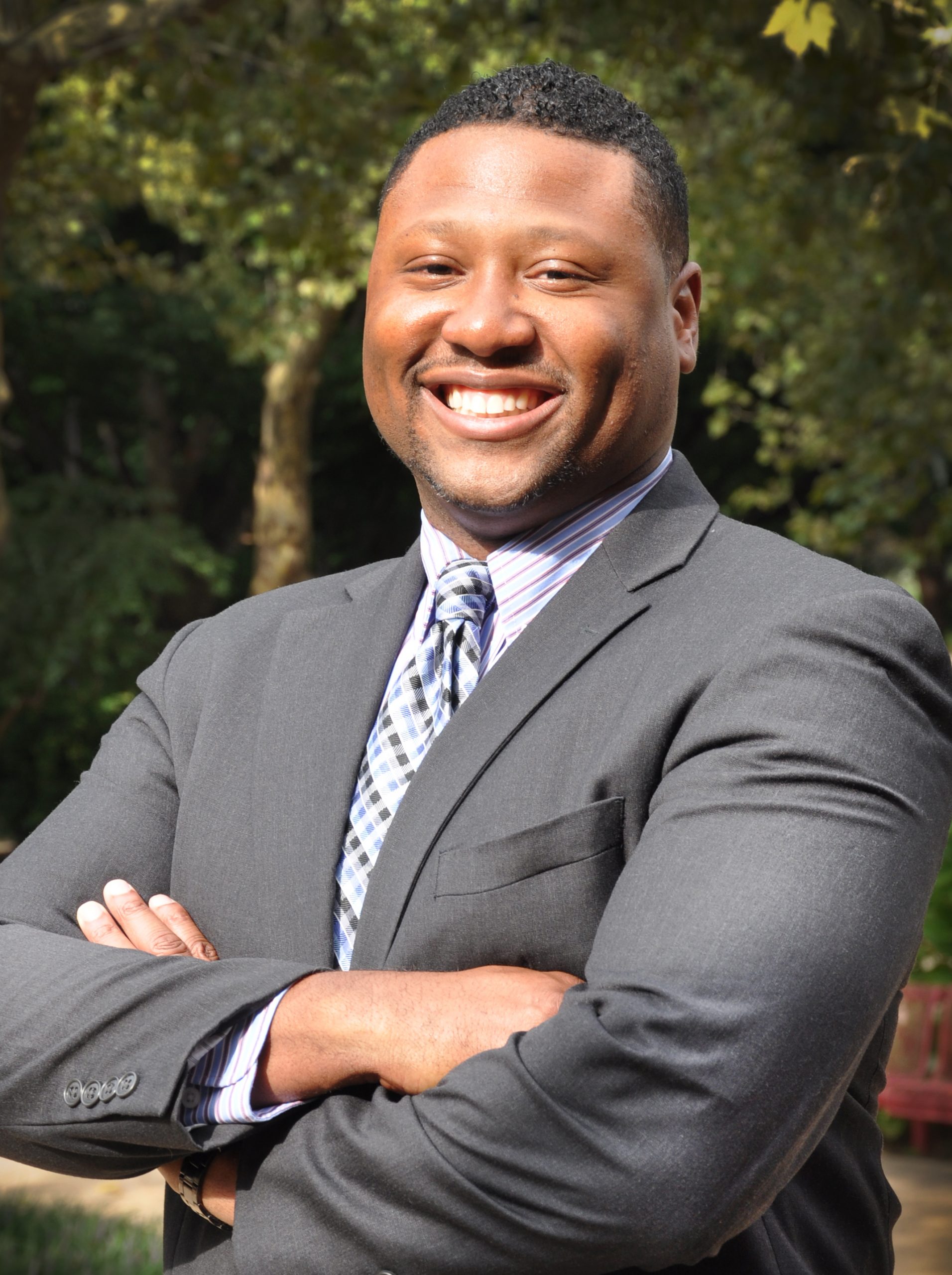 Dr. Oscar Holmes IV
Dr. Oscar Holmes IV was born on August 15, 1981. He is a respected scholar-activist, and diversity and management expert.
Oscar Holmes IV was born in Richmond, Virginia, the son of Oscar Holmes III, who was a truck driver, and his mother, Constance Holmes, a school bus driver. He has an older sister, Trina Holmes, and a younger brother, Olando Holmes, Sr. Oscar attended King and Queen Central High School and the Chesapeake Bay Governor's School, both in Virginia, and graduated valedictorian of his high school class in 1999.
Following high school, he enrolled at Virginia Commonwealth University, where he graduated with honors in 2002, earning his Bachelor of Science degree in Psychology with minors in Human Resource Management and Spanish. He attended The University of Richmond and earned a Master of Liberal Arts degree in International and American Cultural Studies, and in 2013, he obtained a Ph.D. and Master of Arts degree in Management from the Culverhouse College of Commerce and Business Administration at The University of Alabama. Oscar is a 2006 alum of Stanford University's Graduate School of Business Summer Institute in General Management.
While in school, he was an active member of the Black Student Alliance, the Latino Student Alliance, and Virginia Commonwealth University Black Awakening Gospel Choir. Oscar is a Life Member of Alpha Phi Alpha Fraternity, Inc. He came out as gay at the age of 21, and his entire family has been very supportive and accepting.
Oscar Holmes IV is an Assistant Professor of Management and the Director of Access and Outreach in Business Education at Rutgers University School of Business, where he teaches executive education, graduate and undergraduate courses in leadership, organizational behavior, and crisis management. Oscar says that what he loves most about his job is getting to learn new scientific information, and having the ability to influence politics and business practices through the hundreds of students he teaches each year.
Oscar's research interests include investigating how leaders can maximize productivity and well-being by fostering more inclusive environments. He has been published in several top-tier academic journals and books, such as the "Academy of Management Annals," "Journal of Applied Psychology," "Journal of Organizational Behavior, Equality, Diversity & Inclusion: An International Journal," and "Oxford Handbook of Workplace Discrimination," to name a few.
Oscar Holmes IV was elected to serve a three-year term (2014-2017) on the Executive Committee as a Representative-at-Large for the Gender and Diversity in Organizations (GDO) division of the Academy of Management, and selected to serve on the editorial review boards of "Africa Journal of Management" and "Equality, Diversity and Inclusion: An International Journal." In the fall of 2016, he was a Visiting Research Professor of Management at the LeBow College of Business at Drexel University, and a Research Fellow at the University of Pretoria (South Africa).
In addition to his scholarship being covered in various news outlets, Dr. Holmes has made a number of media appearances that include Huffington Post Live, and television and radio interviews. Additionally, he is an active church member and trustee at Saint Paul's Baptist Church in Philadelphia, Pennsylvania, and sits on the board of the Village of Arts and Humanities (Philadelphia). Oscar is an expert for "Psychology Today" magazine, and hosts his own column, "Beyond the Cubicle: Managing Human Capital."
LGBTQ advocacy, especially for the Black and Latinx LGBTQ community, is very important to Oscar. He donates to the National Black Justice Coalition and served as its digital ambassador. Oscar Holmes IV is also a trained Safe Space faculty member. He is a staunch supporter of The PhD Project, where he serves as a mentor to a number of doctoral students, and is founder of the On the Mill Facebook group, dedicated to providing resources and support to assistant professors of management and industrial/organizational psychology, to assist them in earning tenure at their respective academic institutions.
Oscar Holmes IV is an avid reader who, although he prefers non-fiction, lists E. Lynn Harris as his favorite fiction author. Oscar was also very influenced by the work of Dr. Cornel West, Dr. Michael Eric Dyson, Toni Morrison, Maya Angelou, and Keith Boykin. He says, "Their work awakened an intellectual curiosity in me that made me want to become a scholar and produce my own scholarship."
Oscar and his loving husband, Kristopher White, J.D. (also profiled on Ubuntu Biography Project), make their home in southern New Jersey, and enjoy spending time together, traveling, and hanging out with friends and family. Oscar is a huge fan of Beyoncé, Jazmine Sullivan, India.Arie, Mariah Carey, and Jill Scott. His favorite TV shows include "Scandal," "Queen Sugar," "Greenleaf," "Being Mary Jane," and "How to Get Away with Murder." His passions include dancing, listening to music and going to concerts, enjoying the arts, and social justice issues.
He can be reached on Twitter (@OHIV), and via his Rutgers and "Psychology Today – Beyond the Cubicle" websites.
We thank Dr. Oscar Holmes IV for his numerous contributions to academia and advocacy, and for his support of our community.