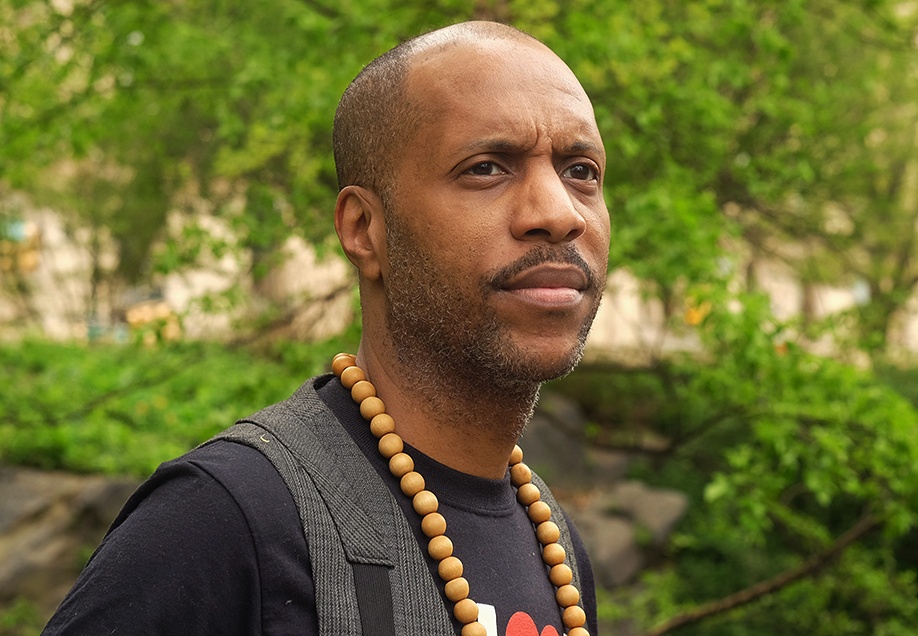 Richard E. Pelzer II
Photo: Davis Northern
Richard E. Pelzer II was born on September 17, 1967.  He is a business executive, talent booking agent, event producer, and community organizer.
Richard Edward Pelzer II is the son of Richard Pelzer Sr., a finance executive for a Fortune 500 company, and Helen L. Pelzer, an elementary school teacher and housewife. He graduated from Bishop Hendricken High School in Warwick, Rhode Island, in 1985, before attending Ohio's Kent State University, where he earned his Bachelor of Arts degree in art history and business management. Pelzer was introduced to entrepreneurship at an early age by his parents as well as aunts and uncles. He watched, listened, and learned how his family ran a venture capital fund, construction company, paper cup factory, mini supermarket, aluminum foundry, and business consulting firm.
In his junior year at Kent State University, Pelzer was required to complete an internship program before graduation. He landed a nine month internship as an apprentice to the legendary John Casablancas of Elite Model Management. Recognized as one of the top modeling agencies in the nation, Elite represents Iman, Naomi Campbell, Cindy Crawford, and other top models. During Pelzer's internship, Elite launched the careers of Tyra Banks, Cameron Diaz, and "Bond girl" Denise Richards, all of whom Richard assisted in booking.
Richard E. Pelzer, II co-founded MEGA Model Management with Jason Campbell in 1994; the boutique modeling agency represented female models from age 14 to 19. The success of the company provided the opportunity to expand MEGA's operation to include men, children, actors, photographers, makeup artists, and hair stylists. Campbell left MEGA for Paris, and created the successful online fashion magazine, "The JC Report."
Pelzer incorporated in 1999, and restructured the company in 2003 to become MEGA Management Incorporated, a New York City-based business development and management company, where he serves as president and chief executive officer. Pelzer's agency assists clients in the fashion, beauty, and entertainment industries. They include the New York Stock Exchange Diversity Council, Sephora Cosmetics, "Essence" magazine, celebrity makeup artist Sam Fine, musical duo "Les Nubians," international artist Emmanuel Jal, and the African American Women in Cinema Film Festival, "Bleu" magazine and GLO TV Network. Pelezer prides himself on the ability to cultivate creative partnerships and long lasting relationships.
Pelzer produced The New York Stock Exchange (NYSE) Diversity Council Open and Closing Bell Ringing Project in 2008, to meet the interest of the NYSE to reach a broader attendance with a message that "Wall Street is for everyone." To inspire young people of color about the financial marketplace, and its importance in their lives and the global economy, Pelzer organized and managed one of the first entertainment-focused NYSE Diversity bell ringings, which was viewed by more than 100 million people worldwide.
Other projects have included a ten-city Fine Beauty Tour hosted by Sam Fine, a three-city Ebony/Jet Tide Take a Load Off tour, the 10th Annual African American Women in Cinema Film Festival, the Essence/Toyota If Looks Could Kill fashion presentation, and the Byron Lars 2011 Spring Fashion Collection.
Passionate about serving the same-gender loving/trans communities of African descent, Pelzer serves as the president and managing director of the Global Network of Black Pride (GN-BP). The online portal provides positive images, news, and cultural awareness to the Black and Black LGBTQ experience. The initiative strives "To Be Seen, To Be Heard and To Be Proud, 365 Days of the Year." GN-BP is a leading entrepreneurial think tank, connecting the services and support of successful and prominent Black LGBTQ leaders, and enriching pride in these communities. They are current and emerging community leaders, professionals, business owners, and companies that seek to address the issues affecting the global Black LGBTQ community.
Pelzer's current projects include executive producer of the film 90 Days; president of Harlem2020.NYC; business development director of emerging brands for Lemon Brands; associate director of community engagement & public relations representative for Walker International Communications Group, Inc.; marketing & special director (Employee #3) for SlayTV; and an active member of The Gatekeepers Collective (TGC), Harlem Park To Park (HP2P), ImageNation, and Harlem Pride.
Pelzer is most comfortable in the role of "Uncle Richard" to his four nephews, two godchildren, and a host of mentees and interns.
We thank Richard E. Pelzer II for his numerous contributions to our community.