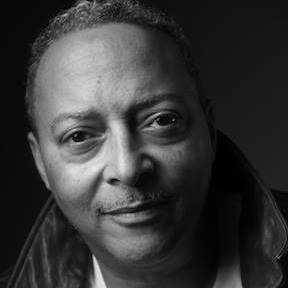 Laurence E. Pinckney
Laurence E. Pinckney was born on October 19.  He is a New York City-based real estate broker, travel agent, and mentor. Pinckney also produced more than 350 concerts for some of the legends of the music business.
Laurence E. Pinckney is originally from Philadelphia, Pennsylvania. He is a graduate of a preparatory high school and Clark University, where he obtained his multi-discipline Bachelor of Art degree in Business, Sociology, and Theater Arts. Pinckney worked in the corporate world after college, but he felt that entrepreneurism was his destiny. He had the benefit of training at both Mobil Oil and Philip Morris, and while he learned a great deal, he also wanted to let his ideas take flight, and start his own business.
Pinckney went to work in the music business with some of the most popular acts of the time, including Kathy Sledge and Sister Sledge ("We are Family"), who gave him his first break, allowing him to produce a show at Radio City Music Hall with Marvin Gaye. He went on to work with Brandi Wells, and Patti Labelle, who allowed Laurence and his business partner, Bruce Stein, to design her "Look to the Rainbow" tour. He also worked as road manager to Deniece Williams ("Let's Hear it for the Boy"), and then was off to Kingston, Jamaica, to design the Legend Tour for the Wailers, Rita Marley's I-Threes, and the Melody Makers.
For three years, Pinckney produced hundreds of concerts, for Talking Heads, Grover Washington, Jr., Charles Mingus, Bonnie Raitt, Donald Byrd and the Blackbyrds, Laura Nero, Tom Waits, Roosevelt Sikes, Tower of Power, Robert Palmer, and many others.
This Renaissance man is a licensed real estate associate broker in New York City. Pinckney has helped clients find success in New York's ultra-expensive housing market and around the globe, to buy, sell and rent property. He also operates his own specialized travel and events company called Zenbiz Travel, LLC, which helps clients to balance life with leisure. Pinckney enjoys helping families and promoters put together group travel, a growing trend in the African American and Latino communities.
Pinckney has been a mentor for young people since college, and feels that without the encouragement and help of more experienced adults giving guidance, our youth won't get very far. He also credits the influence of his parents for his commitment to helping others, and the influence of Dr. Martin Luther King, Jr., Nelson Mandela, and Malcolm X.
Pinckney makes his home in New York City.
We thank Laurence E. Pinckney for his numerous contributions, and for his support of our community.