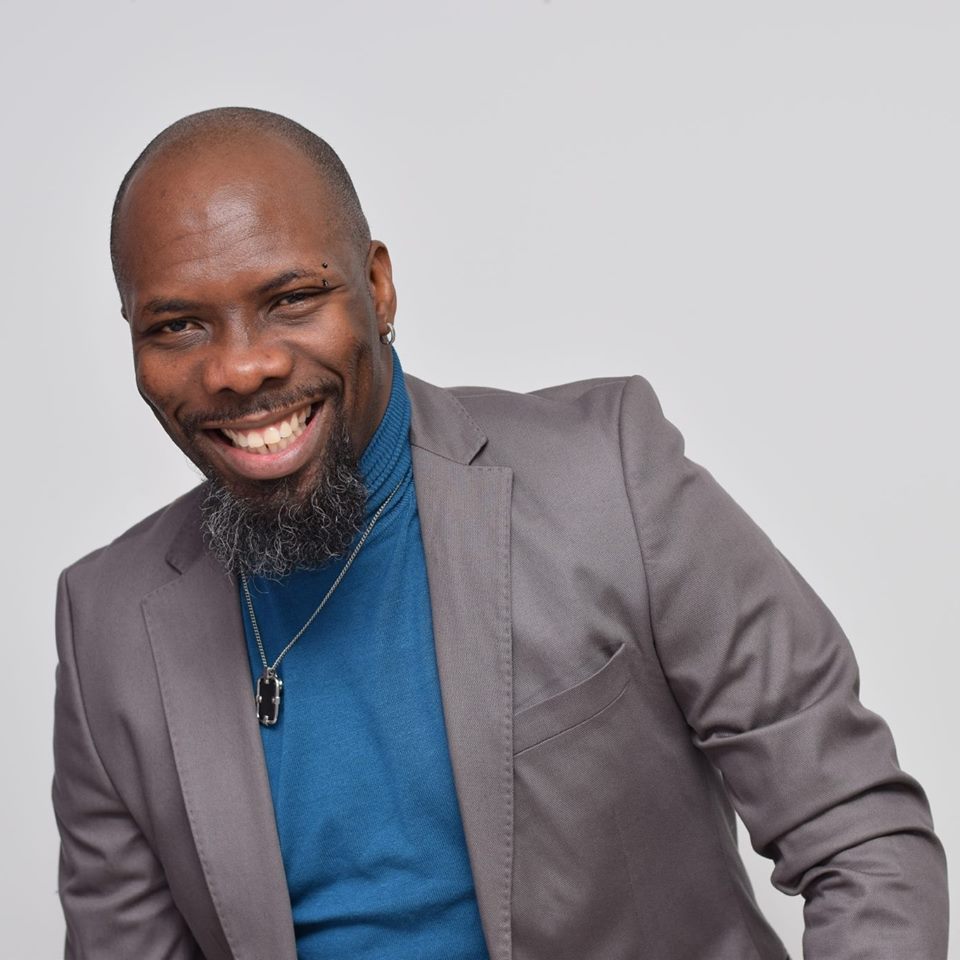 Gareth Henry
Gareth Henry was born on October 20, 1977. He is an LGBTQ, HIV/AIDS, and social justice activist who fled to Toronto, Canada after experiencing homophobic violence and threats in his native Jamaica.
Gareth Boyd Henry was born in St. Mary's, a small town on the northern coast of Jamaica, to an absentee father with whom Henry has had no relationship, and a mother who was in her teens when he was born. While Henry's sister was primarily raised by their mother, Henry spent most of his time with his grandmother and aunt in a modest, single-family home.
Henry began high school early at the age of 10, and during his teens became aware that he had attractions to other guys. Because a gay man in town was harassed and called a "batty man" (derogatory Jamaican slang for "homosexual") who likes little boys, Henry said he remained a "loner" and wasn't able to come out to anyone, especially his family. It wasn't until Henry arranged with an uncle to move away from home shortly before his 16th birthday that he finally felt liberated. "I was able to be away from family so that I could try to be my own, authentic self, and that's where my evolution as an out, gay person begun," he told the Ubuntu Biography Project.
After graduating from Titchfield High School, in Port Antonio, Portland Parish, Henry moved to Kingston, the Jamaican capital, where he attended Excelsior Community College and the University of the West Indies, receiving a Bachelor of Science (B.Sc.) degree in Social Work, and a master's degree in Communications for Social and Behaviour Change.
In 1997, Henry began volunteering for Jamaica AIDS Support for Life (JASL), the oldest and largest AIDS-focused, human rights, non-governmental organization in Jamaica. In addition to the good work he was able to do for the community, Henry had the opportunity to meet and work with other gay men. Soon after, the Jamaica Forum for Lesbians, All-Sexuals and Gays (J-FLAG) was founded as the first human rights organization in the history of Jamaica to serve the needs of the lesbian, gay, bisexual, and transgender communities. Henry began volunteering with J-FLAG in December of 1998.
When J-FLAG co-founder and spokesman Brian Williamson was murdered on June 9, 2004, Henry recalls that few people, if any, had interest in taking over as the organization's public face and potentially exposing themselves to the homophobic danger Williamson's friends and supporters believe led to his death. Henry admitted he was "naïve" when he agreed to do a press interview about Williamson's killing and the issues facing Jamaica's LGBTQ community, but by the end of the year, he was the lead advocate and new director of J-FLAG.
For Henry, reporting anti-gay hate crimes to police as part of his role at J-FLAG began to hit too close to home. Over the next four years, he suffered the loss of 13 friends to homophobic attacks, having to identify several of the bodies. Henry's life took a turn for the worse when he found himself the victim in three attacks perpetrated by police officers, including an incident on February 14, 2007, when he and a group of gay men were cornered by an angry mob at a pharmacy in Kingston. Henry said that the police were called to the scene, but were verbally and physically abusive, asking Henry if he was a "batty man" before beating them with their weapons.
According to Henry, his complaints to authorities and the Jamaican ministry of justice fell on deaf ears, and the harassment from law enforcement only got worse and he went into hiding. "I was stopped in traffic and a police officer said, 'I have found you and we are going to kill you,'" Henry told "The Guardian" in 2012. "That statement still lives with me today. When I saw my friends being killed, I always asked 'Am I going to be next?' When he said that to me, I suddenly realized I was the next target. So I had to make a decision between running away and trying to find a safe place in a foreign land or staying and being killed."
Henry chose to leave—fleeing to Canada and seeking refugee protection in January 2008. Eventually his mother, sister, and nieces, also facing threats in their homeland, would relocate to Toronto. With the assistance of groups like the Metropolitan Community Church of Toronto, Amnesty International, and EGALE Canada, Henry was granted refugee status in June of that year. He began working at the Toronto People With AIDS Foundation, where he served as interim director and, currently, as a service access manager.
Henry also volunteers with Rainbow Railroad, a Canadian nonprofit that helps relocate LGBTQ people who face danger and oppression around the world. Henry helped relocate 60 refugees—many of them Jamaican—to new countries in 2016, but says the list of people from the Caribbean seeking help this year has grown to more than 350. He hears many horrific stories, ranging from men doused with acid and attacked by dogs, to violence against transgender individuals and desperate parents contacting the organization to plead for help in getting their child to a safe place.
"Everything that they're telling me I know it is real, it is true, and I could empathize with them and be able to provide some level of comfort and support in those kinds of engagements," Henry told the Ubuntu Biography Project. "It's giving people hope, the possibility of being able to flee persecution that they face. Some people must hold on to that hope."
While there have been changes for the better in Jamaica—the third PRiDE Jamaica celebration was held in August of 2017—homophobia, transphobia, and violence against the LGBTQ community continue. The 1864 Offenses Against the Person Act remains law, providing prison time and hard labor for the "crime" of sexual intercourse and anal sex between men. Recent polls have found that an overwhelming number of Jamaicans do not support a repeal of the "buggery" law and, in fact, a majority are not in favor of equal rights for gay men or trans people.
In 2010, Henry married Aron Charles, a Grenadian at the time, but the union ended in divorce. He pointed out that the freedoms he now enjoys in Canada—such as the right to get married—come with life's everyday ups and downs, and that includes divorce. Today, Henry lives in Toronto with his fiancé, Patrick Suragdeen, who also fled Jamaica. In his free time, Henry enjoys traveling, and spending time with good friends. He also has marched as an international marshal in Toronto's WorldPride parade.
Unable to return to Jamaica, Henry nevertheless remains committed to his homeland, and supports well-coordinated and strict sanctions against the Jamaican government related to aid and other levels of support they receive from countries like Canada. He also urges the LGBTQ community in Jamaica and beyond—particularly people of color—to remain steadfast in their fight against unjust discrimination and hatred.
"We need to band together. We need to become more of a community trying to find creative ways to be our brother's keeper," Henry told the Ubuntu Biography Project. "We can't retreat…we have to be at the forefront of our own cause. That's the way we pool our collective energies and consciousness for the change we want to see. The fact is, it will happen. But it requires all of us putting our efforts and our time and our talents into that kind of a process that will create the change that we want."
We thank Gareth Henry for his courage, for offering a lifeline to oppressed and endangered LGBTQ people around the globe, and for his support of our community.