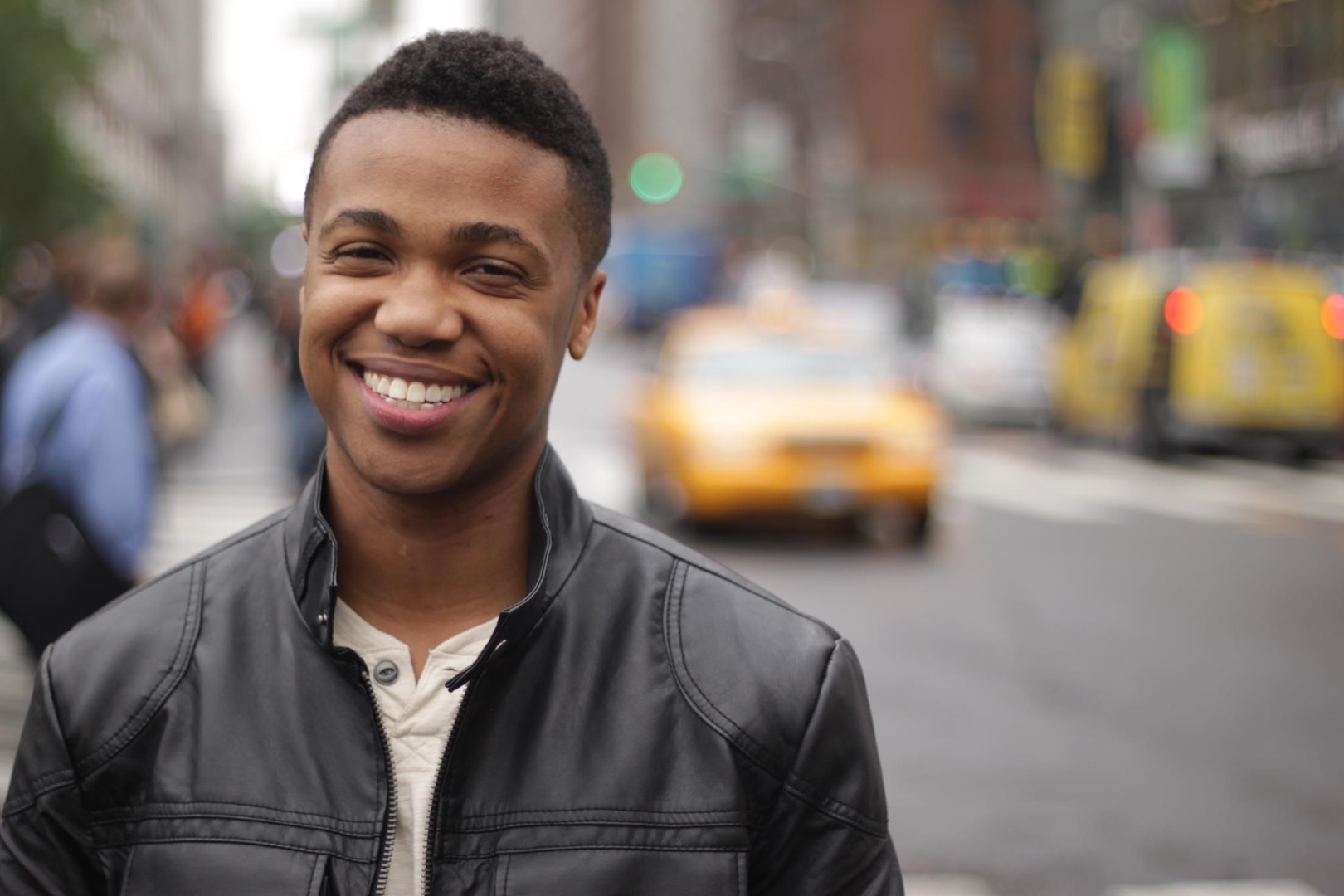 Kye Allums
Kye Allums was born on October 23, 1989. As a college basketball player, Allums was the first openly trans NCAA Division I athlete, and is a gender inclusion specialist, artist, coach, and Black queer fluid transgender person of color committed to LGBTQ activism.
Kye Allums was born in Daytona Beach, Florida, the oldest of four children. His mother, Rolanda DelaMartinez, emphasized the need for academics in addition to encouraging athletics; his father left the family when Allums was just five years old. He graduated from Centennial High School in the St. Paul suburb of Circle Pines, Minnesota, about a half hour north of Minneapolis.
Nicknamed "Kay-Kay," Allums was a self-described tomboy who identified as male from childhood. "I've always felt most comfortable dressing like a boy, but my mom would take all of my clothes and force me to wear girl clothes," Allums recalled. Allums would put boy's clothing in his backpack and change before going to school, and then change back before he got home. He says it was the only way he could go to school. Around age 12, Allums realized that no other girls behaved or dressed the way he did, so he adopted some of the trappings of other girls his age: putting on makeup, and wearing skirts and dresses. After just a year of switching between the two worlds, it was back to the tomboy clothes and wondering why he just didn't fit in.
During high school, Allums initially identified as a lesbian, and continued to struggle with issues of gender identity when he began college. It wasn't until he took a human sexuality course as a college freshman that things began to fall into place. "I learned what trans meant and I realized that I was trans," Allums told "Fansided." "I felt inclined to share that as my identity; I didn't want to be mis-gendered…my biological sex is female, but I am a transgender male." Those feelings were also solidified during a heated text with his mother who wrote, "Who do you think you are, young lady?" Allums grew tired of being referred to pronouns that didn't accurately describe who he was (today, Allums prefers he, they, and she).
Allums received a basketball scholarship to George Washington University (GWU) in Washington, DC. In his freshman year, he played in 11 games for the Colonials, and missed the final 20 games due to injury; as a sophomore, Allums started 20 of 26 games. That same year, Allums began to distance himself from his moniker "Kay-Kay," and opened up to some of his teammates. "I do not like being called a girl. I'm a guy in a girl's body," he said. Soon after, he told his head coach Mike Bozeman. Allums said his teammates, coach, and family were all supportive.
Allums played three seasons as a star shooting guard at GWU. After suffering eight concussions and not starting any games his junior year, Allums announced he would not be returning to the Colonials for his senior season. "I alone came to this decision and I thank the athletic department for respecting my wishes," he announced. Allums went on to graduate with a Bachelors of Fine Arts.
Allums would later reveal that he attempted suicide after a 2011 profile about his life on ESPN revealed far more about his personal struggles than Allums wanted to share. "Suicide is so prevalent in the trans community," Allums told HuffPost Live. "Forty-one percent of people in the trans community have attempted suicide—I was one of them. That was all because of someone who didn't take the time to listen to what I said—who didn't care, who didn't value me as a person and who just saw me as, 'Oh, you're just this story.'"
Those difficulties led Allums to become an advocate, although he admitted it wasn't something he set out to do. "I never intended to be the person kids would come to when they felt suicidal. But somehow, somewhere along the line, that's exactly what happened," he wrote in "Playboy" in 2013. Since then, Allums has spoken around the country, addressing schools and organizations, and founding the I Am Enough project, which spread awareness by showcasing voices within the LGBTQ community.
Allums' story has been featured in media outlets such as "Sports Illustrated," "The New York Times," ESPN, "Jet," "Anderson Cooper 360," the "In the Life" documentary, and TransGriot. Allums has also been named to the Advocate Forty Under 40 list, the Trans 100, the Huffington Post Most Influential Black LGBT Icons, The Grio's 100 History Makers in the Making for Black History Month, and Out Magazine's Out 100. Allums was recognized by "Time" magazine in 2014 as one of 25 Transgender People Who Influenced American Culture.
Allums appeared in the award-winning Netflix documentary, "GameFace," a film about LGBTQ athletes' coming out experiences in sports, and shared pieces of his life in "Laverne Cox Presents: The T Word." His activism has been recognized by Ebony.com, the Black Trans Advocacy Conference, Smyle, the National Black Justice Coalition, the University of Massachusetts, the Transgender Legal Education Defense Fund, Campus Pride, the National Center for Lesbian Rights, and the State of California. He was nominated for OutSports.com's Person of the Year.
In 2015, Allums was inducted into the National Gay and Lesbian Sports Hall of Fame.
We thank Kye Allums for his leadership, advocacy, and considerable contributions to our community.