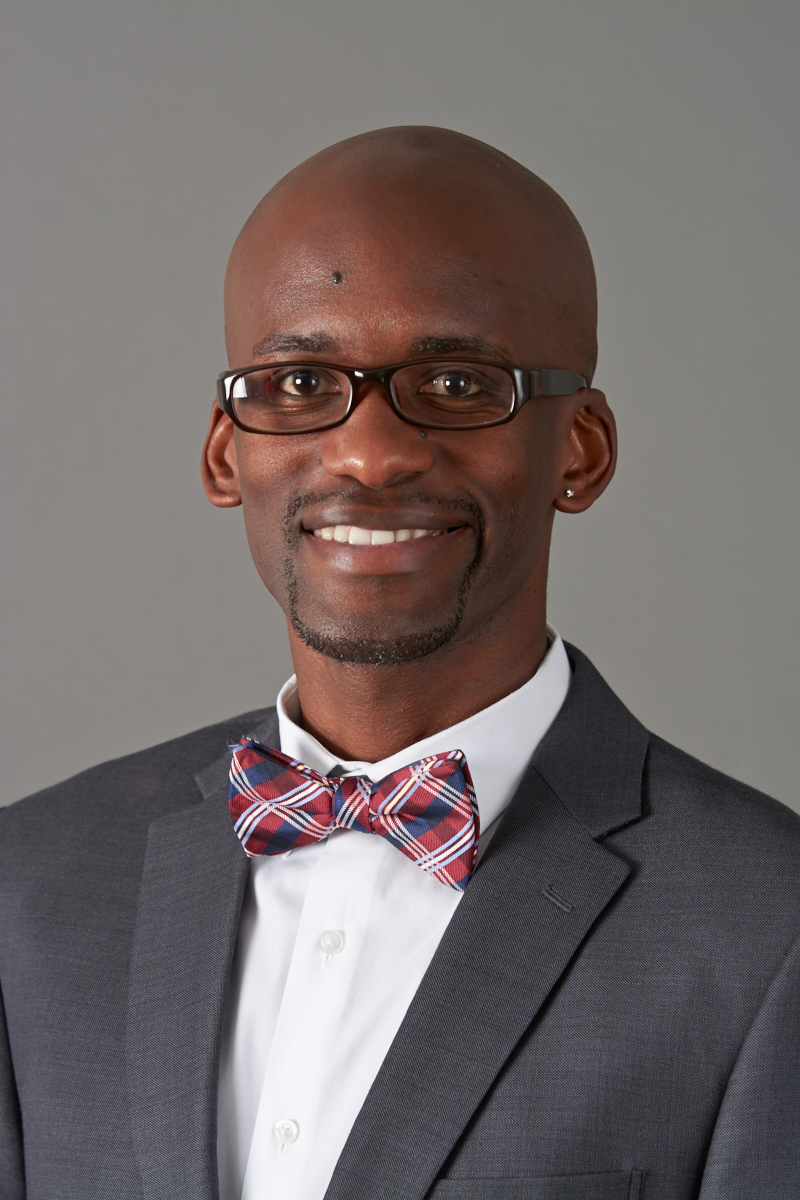 Dr. Dereck D. Barr-Pulliam
Dr. Dereck D. Barr-Pulliam was born on October 24, 1978. He is an assistant professor of accounting at the Wisconsin School of Business at the University of Wisconsin-Madison, a passionate scholar, volunteer, motivator, teacher, and an activist. But, most importantly, he is a father.
Dereck D. Barr-Pulliam was born in Memphis, Tennessee. He has two brothers and two sisters, and attended Oxford High School, in Oxford, Mississippi, graduating in 1997. Following high school, he enrolled at The University of Mississippi, where he obtained his bachelor's degree in 2002, his master's degree in 2004, and his doctor of philosophy degree in 2014, all in accounting. Dr. Barr-Pulliam is a member of Beta Gamma Sigma, Beta Alpha Psi, Order of Omega, a KPMG Scholar, a McNair Scholar, and an American Institute of Certified Public Accountants Minority Fellow, among many other professional organizations and accolades.
While in school, Dr. Barr-Pulliam was active in his fraternity (Phi Beta Sigma Fraternity, Inc.), the Grammy-nominated University of Mississippi Gospel Choir, and the University of Mississippi Ambassadors, a group of students who assist in the recruitment of prospective students to the university. He was also active in the world-renowned University of Mississippi Concert Singers, the Men's Glee Club, and many other organizations in which he was not only a member but also held various leadership positions. Dr. Barr-Pulliam was nominated as a member of Who's Who, representing the top 10 percent of his graduating class.
Dr. Barr-Pulliam began as an assistant professor on the tenure track in the fall of 2014, and is currently teaching intermediate accounting and auditing. He is also a certified public accountant and a certified internal auditor. Dr. Barr-Pulliam has spent the majority of his six years in practice, after completing his bachelor's and master's degrees, as a staff member and finally as a senior internal auditor for Federal Express Corporation.
Dr. Barr-Pulliam's research focuses on two primary areas: expertise with a specific emphasis on internal and external auditors as experts, and their use of others' expertise and the strategic interaction between auditors and managers. He uses psychology and economics-based theories, and both experimental and archival data to examine various topics within these two primary areas. Dr. Barr-Pulliam's research has been funded by various standards setters and regulators, including the Government Accounting Standards Board, the International Auditing and Assurance Board, the Wisconsin Alumni Research Foundation, and the Institute of Chartered Accountants of Scotland.
The two things Dr. Barr-Pulliam enjoys most about his work are conducting research, and the opportunities to influence the next generation of business leaders.
Dr. Barr-Pulliam identifies himself as gay. Growing up, he struggled to find his identity as a gay teen, and later a gay adult man. He was subject to constant bullying from his peers, but found solace in education, music, and his very supportive father and siblings. While Dr. Barr-Pulliam came out to himself at the age of 20, it was not until his 30th birthday that he came out publicly.
He says that it is most important that his family, friends, colleagues, and young gay men see tangible examples of what it means to be a gay man, and adds, "Too many youth and young adults struggle to find an identity because they lack role models. There are many gay men doing wonderful things and living out loud, and you can, too." Dr. Barr-Pulliam strives to be that role model and mentor, and wants to ensure that gay youth see that despite how things may look now, life does get better, and you can be proud of who you are.
Dr. Dereck D. Barr-Pulliam has served as an HIV tester and counselor at the Memphis Gay & Lesbian Community Center, and has served on the board of directors for the Mid-South AIDS Fund. He has also been a volunteer for the Human Rights Campaign, and serves as a lecturer and speaker for various LGBTQ workshops and forums.
Dr. Barr-Pulliam draws inspiration from many people and places, including the passion, life, legacy, and example of his husband; the elders in his family; his six closest friends who help him to keep his feet on the ground and living a balanced life; Keith Boykin; Lorraine Hansberry; Paul Robeson; Dr. Frank Thomas; Langston Hughes; James Baldwin; Bayard Rustin; Oprah Winfrey; India.Arie; Essex Hemphill; E. Lynn Harris; Harvey Milk; Phil Wilson; John Lewis; Claud McKay; Walt Whitman; Oscar Wilde; Dr. Alain Leroy Locke; Dr. William Campfield.
He is also driven by a distinguished group of African American accounting professors who preceded Dr. Barr-Pulliam, as well as the next generation of "blackademics," Melissa Harris-Perry, Julian Bond, Cory Booker, former president Barack Obama former first lady Michelle Obama, the LGBTQ youth who challenge us to be our best selves, his current and former students, and many more.
Dr. Barr -Pulliam is currently focused on tenure, and that consumes most of his time away from home. Post-tenure, he hopes to continue his research and teaching agendas, while also focusing more on volunteering, philanthropy and mentoring within the university and the Madison community.
In May of 2014, Dr. Barr-Pulliam married his partner, Cory Barr-Pulliam, after being together for fourteen years (they will celebrate 18 years together in May), in Niagara Falls, Ontario. They make their home in Madison, Wisconsin, with their daughter, Blake, who recently turned two. His primary interests are reading, singing, traveling, spending time with family and his close group of friends, running half marathons, and watching reruns of "The Golden Girls."  He enjoys a nice glass of fine wine, and living life knowing that it's perfectly fine to simultaneously be a "masterpiece" and a "work in progress."
We thank Dr. Dereck D. Barr-Pulliam for his numerous contributions to academia, his volunteerism and advocacy, and his unending support of our community.