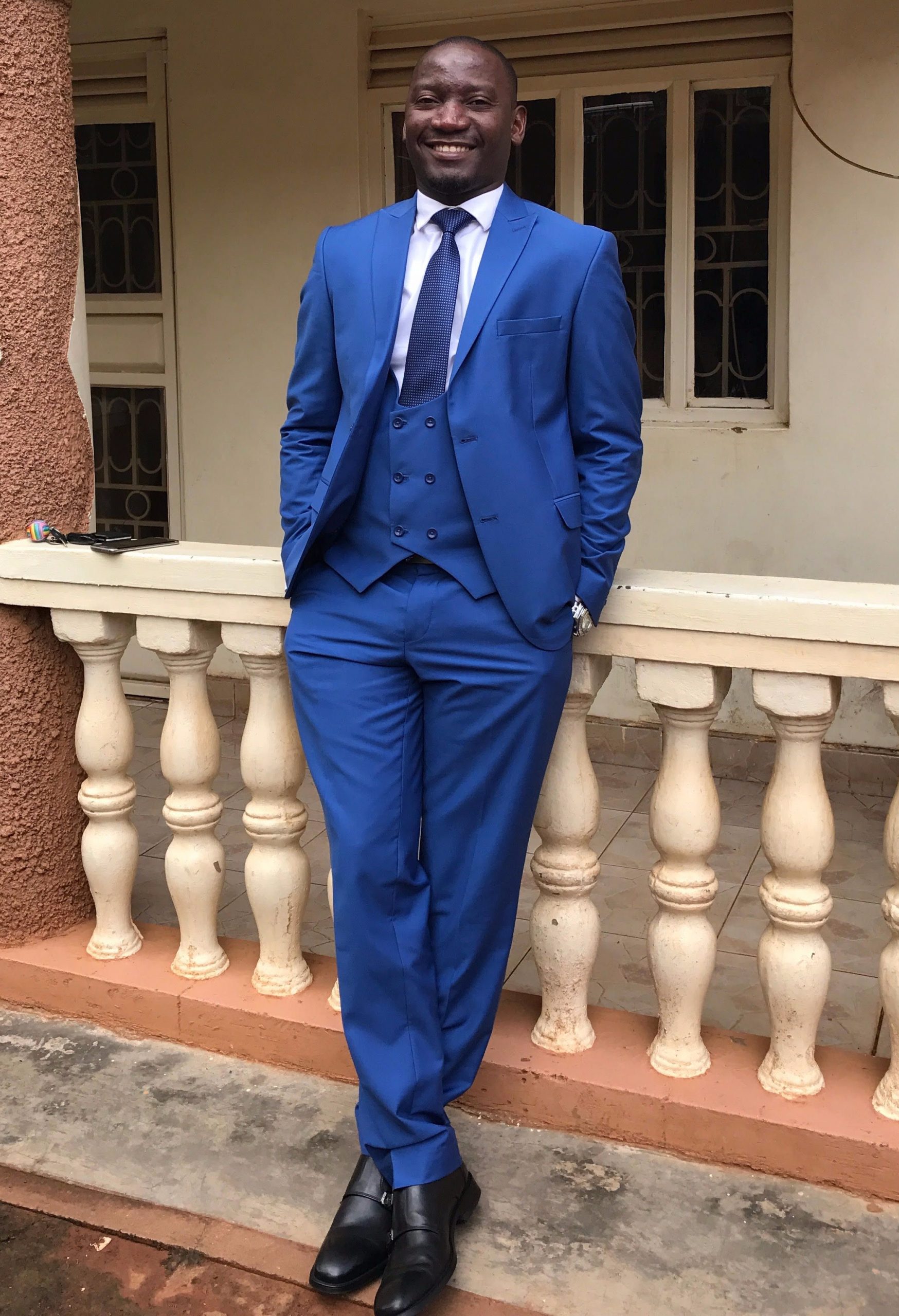 Dennis Wamala
Dennis Wamala was born on October 27, 1984. He is director of programs at IceBreakers Uganda (IBU), and a human rights activist who is passionate about the lives, livelihoods, and health of LGBTI people around the world.
Wamala Dennis Mawejje was born in Kampala, Uganda. During his schooling, Wamala was active in clubs, and held several leadership positions. He attended Busoga College Mwiri in Jinja, Uganda, and received his bachelors of economics at Makerere University in Kampala.
Wamala is inspired by the activism and 2011 murder of fellow Ugandan and friend David Kato, the subject of the documentary "Call Me Kuchu," in which Wamala also appeared. "He was my friend," Wamala told "Waza" in 2013. "He was someone I could relate to, and knowing who David was, I could not bring myself…that someone would kill him in such a brutal way."
Facing danger in Uganda, where it remains a crime to be LGBTI, Wamala found himself moving from home to home to remain safe. On an even more personal level, he said being a public voice since coming out in 2003 has "come at a cost of family, friends, and community members shunning me. But this is something I handle very well knowing I am doing the right thing, and that my cause is just." He has a scar near his eye—the result of being struck with a broken bottle.
In Uganda and beyond, Wamala is known for his experience in LGBTI human rights and access to health care issues, particularly for men who have sex with men (MSM), an area of expertise he has brought to several local and international projects. He is an outspoken critic of Uganda's legislative efforts to stiffen penalties for "aggravated homosexuality," including the onerous Uganda Anti-Homosexuality Act of 2014, which originally called for the death penalty before being modified, signed into law, and ultimately struck down by Uganda's high court on procedural grounds.
At IceBreakers Uganda, a grassroots care and support organization for LGBTI people in Uganda founded by Frank Mugisha in 2004, Wamala and his team's work centers on sexual health, health rights advocacy, community mobilization, HIV/AIDS awareness and prevention, and education. IceBreakers supports adults who are in the process of coming out, as well as those who are already out or "having feelings of loneliness or isolation due to sexuality or sexual related orientation."
Wamala serves as vice-chair of the board at Sexual Minorities Uganda (SMUG), and country chairman of Other Sheep Uganda, a multicultural ministry for sexual minorities. He is on the National LGBT Security Committee, which tracks and deals with violations of LGBT persons, and is a member of Rights-Evidence-ACTions (REAct), a human rights support system.
The inaugural representative of sexual minorities on the government of Uganda's ministry of health technical working group, Wamala is an inaugural fellow of the Salzburg Global LGBT Forum, and a driving force behind the GMT (gay men, other men who have sex with men, and transgender) service providers' network of Uganda.
In 2016, Wamala traveled to the United States with SMUG for federal court hearings into a "crimes against humanity" lawsuit filed against evangelist Scott Lively, blamed by many for coming to Uganda, meeting with anti-LGBTI clergy and leaders, and fanning the flames of hatred and violence there. The lawsuit was dismissed in 2017, but the presiding judge had harsh words for Lively, calling his ideology "ludicrous," "abhorrent," "pathetic," and "crackpot bigotry."
Wamala has also appeared in Uganda's high court to challenge the Ugandan Registration Service Bureau's refusal to register SMUG as an organization. Without official recognition, it makes it difficult for groups such as SMUG to operate in the open, ask for and receive donations, and secure spaces to operate.
Wamala is married and describes himself as a "very fun-loving and outgoing man." He is a Rotarian in Kampala, where he still lives and dreams of a better world for LGBTI people in Uganda and around the globe, especially those of color and African descent.
"LGBTQ people of color face everyday challenges of survival," he said, "but these very challenges have been—and can still be—used as fuel to rise up ever higher and achieve greatness."
We thank Dennis Wamala for his courage, his activism, and for his steadfast support of our community.