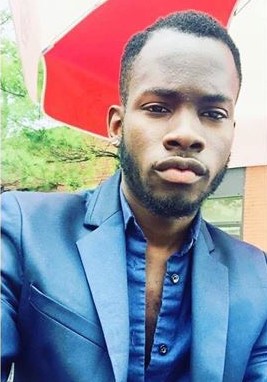 Skye O'neal Adrian
Skye O'neal Adrian was born on November 10, 1995. He is an LGBTQ youth advocate and HIV prevention activist based in New York City.
Born in St. Andrew, Jamaica, Adrian came to New York City in 2015 to be with his parents, but was kicked out after he came out to them as gay. "I felt like when I came from Jamaica I was running from one problem and came to a whole other world of problems," he told "Metro" in 2016. Without a roof over his head, Adrian resorted to dating apps to find someone to take him in, and was often faced with trading sex for a place to spend the night.
After being told by an immigration organization that he would have to wait months before being given a place to stay, Adrian ended up at the Ali Forney Center in Manhattan, where he would live until he aged out of the system at age 21. At Ali Forney, Adrian was part of an acting troupe that performed with the Theatre of the Oppressed NYC, which helps community troupes devise and perform plays based on their challenges confronting economic inequality, racism, and other social, health, and human rights injustices.
In 2016, Adrian performed in the Legislative Theatre Festival, which uses performance to discuss public policy, and present ideas to governing bodies on how to better address the issues facing the performers. For Adrian, changing policy in New York City to allow residents aged 21 through 24 to remain in a City-funded youth shelter with LGBTQ-specific services was–and remains–a top priority. "There are a lot of issues that LGBT youth face," he said at the time. "I feel like in this play it's really going to bring to light the issues that people tend to ignore and tend to underestimate."
On July 21, 2017, Adrian was able to finally leave the shelter system and get his own apartment. He currently makes his home in Brooklyn, New York, and has a partner living in Canada. Adrian is a senior youth organizer at FIERCE NYC and LGBTQ Consultant at New York City Coalition on the Continuum of Care (NYCCoC), and continues to speak out about the obstacles facing his peers.
"When I speak, I speak about funding, I speak about money, I speak about resources, things like that and I felt like the LGBTQ+ youth, especially homeless youth, they were already underrepresented," he told "Observer."
We thank Skye O'neal Adrian for his tireless LGBTQ, youth, and homelessness advocacy, and for his support of our community.
To view more of Adrian's story, visit this profile by Youth Channel.